QUEEN ELIZABETH II ROYAL GURKHA SIGNALS.
OFFICER'S CROSS BELT PLATE.
1954 - CURRENT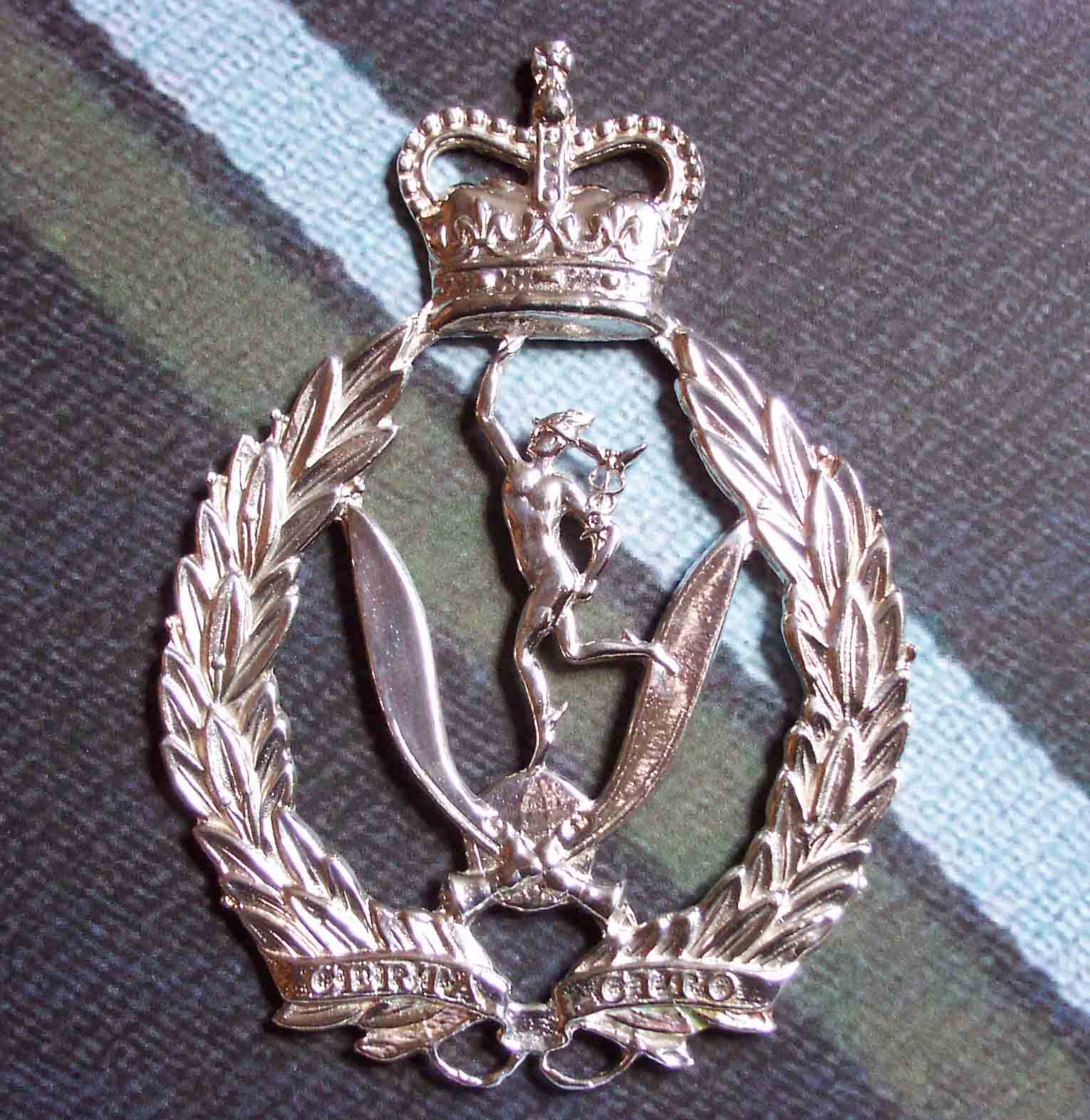 This silver Queen Elizabeth II Gurkha Signals Officer's Cross Belt Plate, was made by the gold smith who worked inside 'Gun Club Hill Barracks, Kowloon, Hong Kong', which at the time was the home base of 247 Gurkha Signal Squadron.
The Squadron was formed in 1959 and was disbanded in Brunei on the 15th January 1967. It was reformed at Hong Kong in 1983, where it served as a separate unit until its amalgamation into the Hong Kong Signal Squadron on 28th June 1994. Three years later the Gurkha Signals left Hong Kong for the last time when the colony was handed over to the People's Republic of China in 1997.