QUEEN ELIZABETH II ROYAL GHURKHAS SIGNALS
PIPES AND DRUMS
PIPERS CROSS BELT AND EMBELLISHMENTS
1952 - CURRENT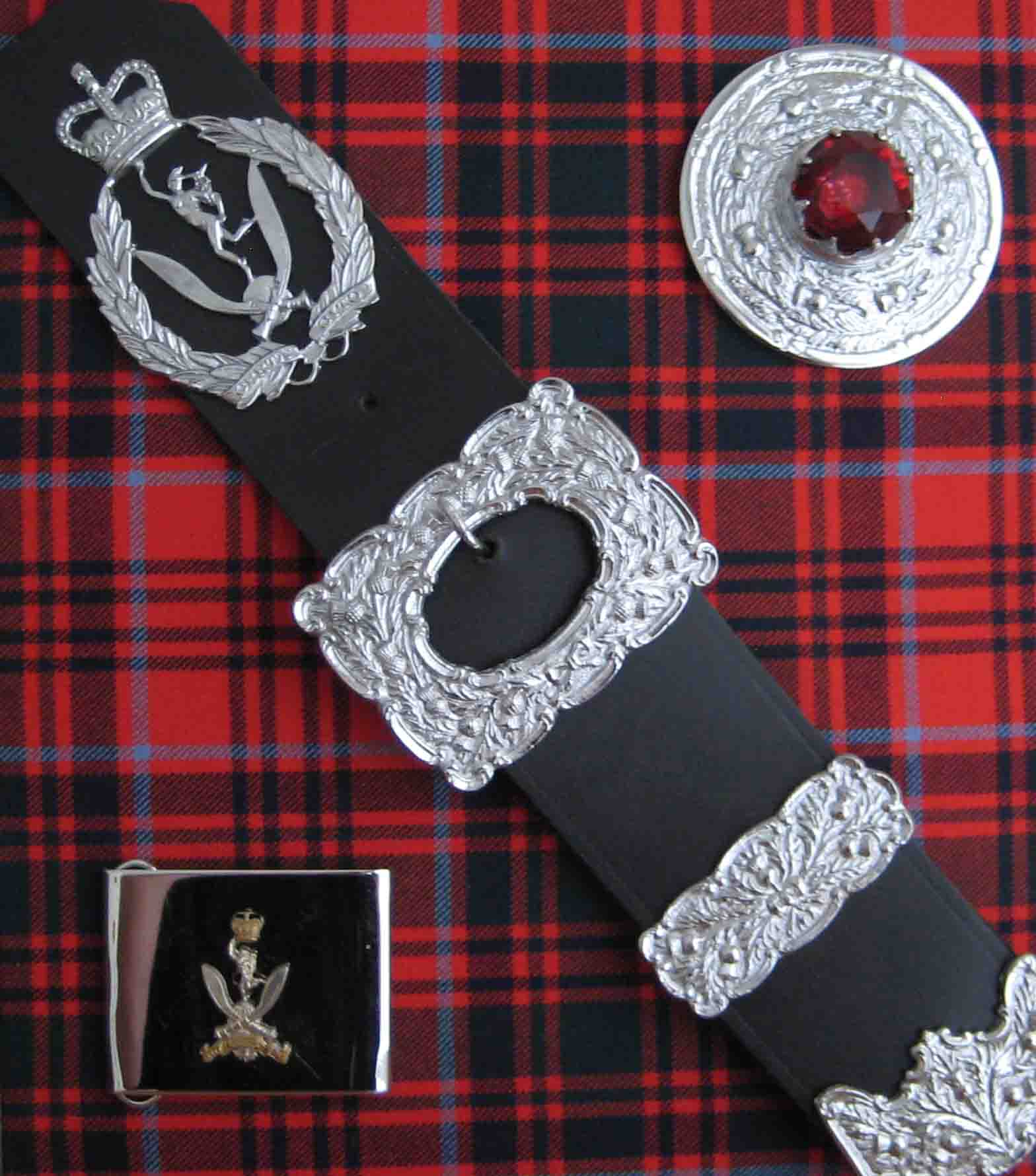 The first public performance of the then called Royal Signals Gurkha Pipes and Drums was September 1955 and this happens to have been the same month that the Royal Signals Gurkha was incorporated into the Brigade of Gurkhas.
The Pipe Band at this time wore the tartan & brooch of the Clan Grant, used instruments loaned by the Director of Ordnance Services Far East and was funded by the Regimental pig farm and subscriptions on all Regimental Officers.
1952 saw the start of Major Lionel Gregory's efforts to form a pipe band and an affiliation with 51st Highland Division Signal Regiment. This affiliation officially happened on the 13th November 1955 with Her Majesty the Queen endorsing this affiliation on the 25th July 1957. At this time the Lord Strathspey authorised the wearing of the Grant tartan and plaid brooch being the Clan Chief of the Clan Grant at that time.
Today, members of the Pipes and Drums are dispersed amongst the Squadrons. In 2009 there were eight trained pipers and two trained drummers spread amongst the three Squadrons. The above illustration shows a Pipers Cross Belt with the Regimental badge together with a Regimental Belt buckle and badge. There is also a replica Plaid Brooch (1986 Pattern) which was to compliment the plaid in "Red Grant Tartan No 15" for the Pipe Band. Below can be seen a photograph of an original 1986 pattern Plaid Brooch and a photo of Corporal Narendra Gurung wearing a full set of embellishments.