QUEEN ELIZABETH II ROYAL GURKHA SIGNALS.
PIPERíS BADGE, BI Ė METAL.
CIRCA Ė 1956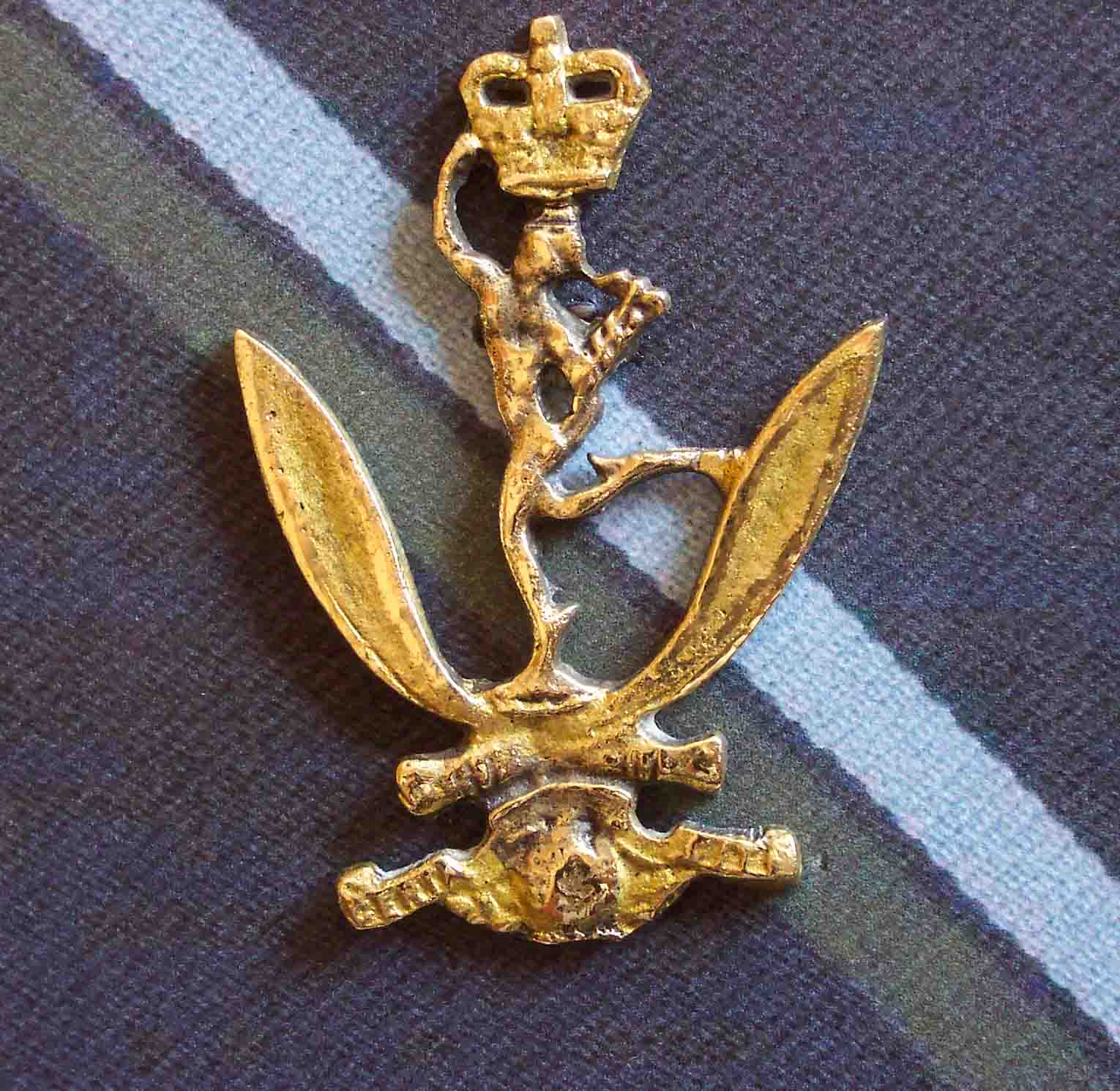 This badge from Queen Elizabeth II Royal Gurkha Signals dating from circa 1956 is thought to be a Piperís Badge from the Corps of Pipes and Drums which were raised in 1955.
The badge is Bi-Metal and much larger than the original Officerís or Other Ranks badges. There is some speculation as to the origin of the badge. There is one theory that is comes from Pakistan and was made for the collector's market. Another theory is that is that is was made in Hong Kong in 1956 and was worn by a piper in the Corps of Pipes and Drums and worn on a pipers 'Sporran'. The truth will probably never be known.
Due to the Regimentís affiliation with 51 Highland Division Signal Regiment (now 32 (Scottish) Signal Regiment (V). Permission was sort and obtained from the Countess of Seafield the Clan Chief for the Pipers to Wear the Grant Tartan.