QUEEN ELIZABETH II ROYAL GURKHA SIGNALS.
OFFICER'S PATTERN, BI – METAL.
CURRENT ISSUE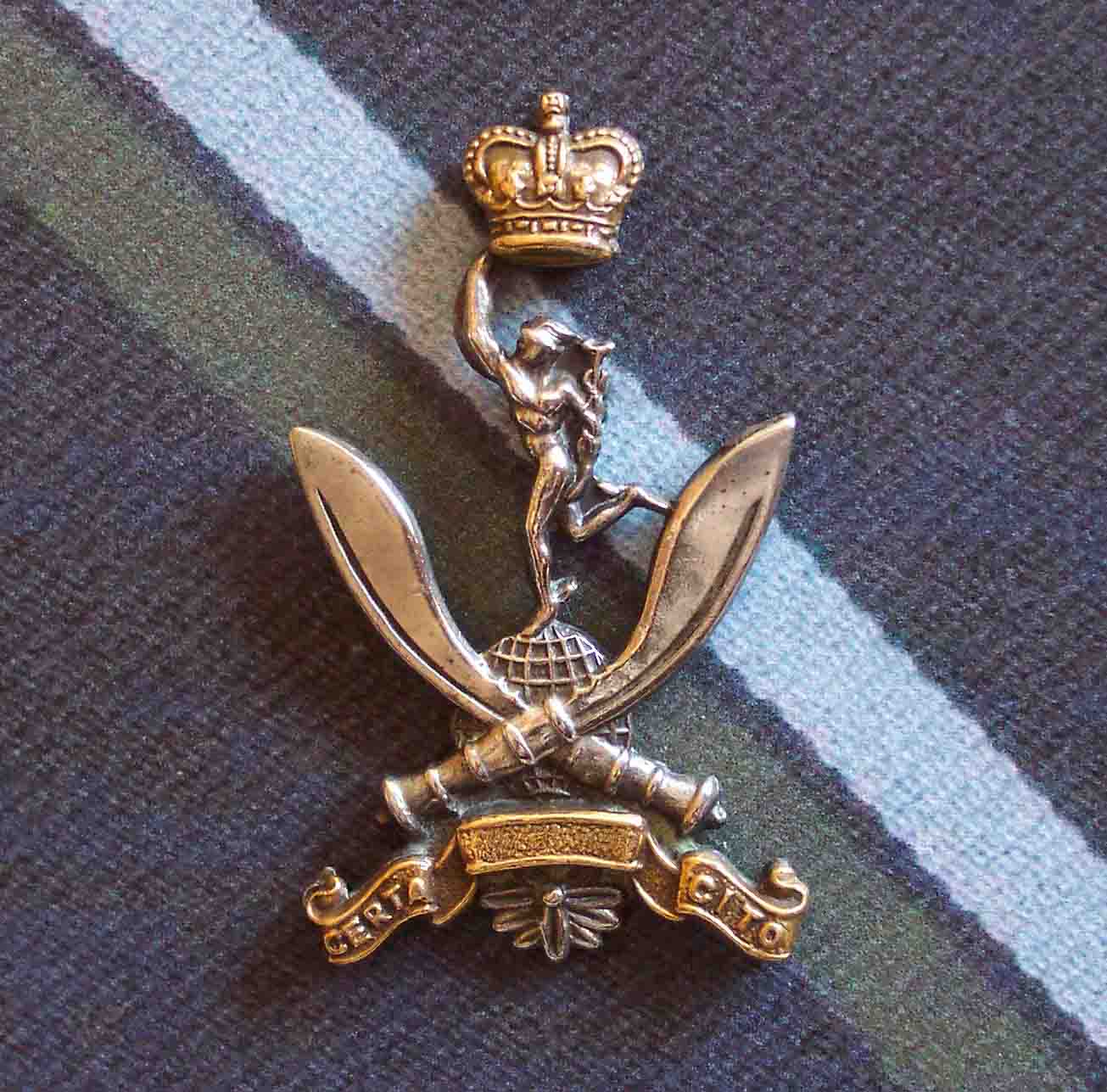 On the 23rd September 1954 the badge of the Royal Corps of Signals was replaced with the present badge in a ceremony held at Lamjung Camp, Kuala Lumpur.
In 1977, her Silver Jubilee Year, Her Majesty Queen Elizabeth II granted the 'Royal' title of Queen's Gurkha Signals. The above Officer's Pattern Cap Badge is identical to the Other Ranks Badge but for the fineness of the finish and clarity of design.
The Other Ranks Badge is made of Anodised Metal and is clearly a moulded badge with a staybrite finish.