QUEEN ELIZABETH II ROYAL GURKHA SIGNALS.
OTHER RANKS, ANODISED ALUMINIUM.
CURRENT ISSUE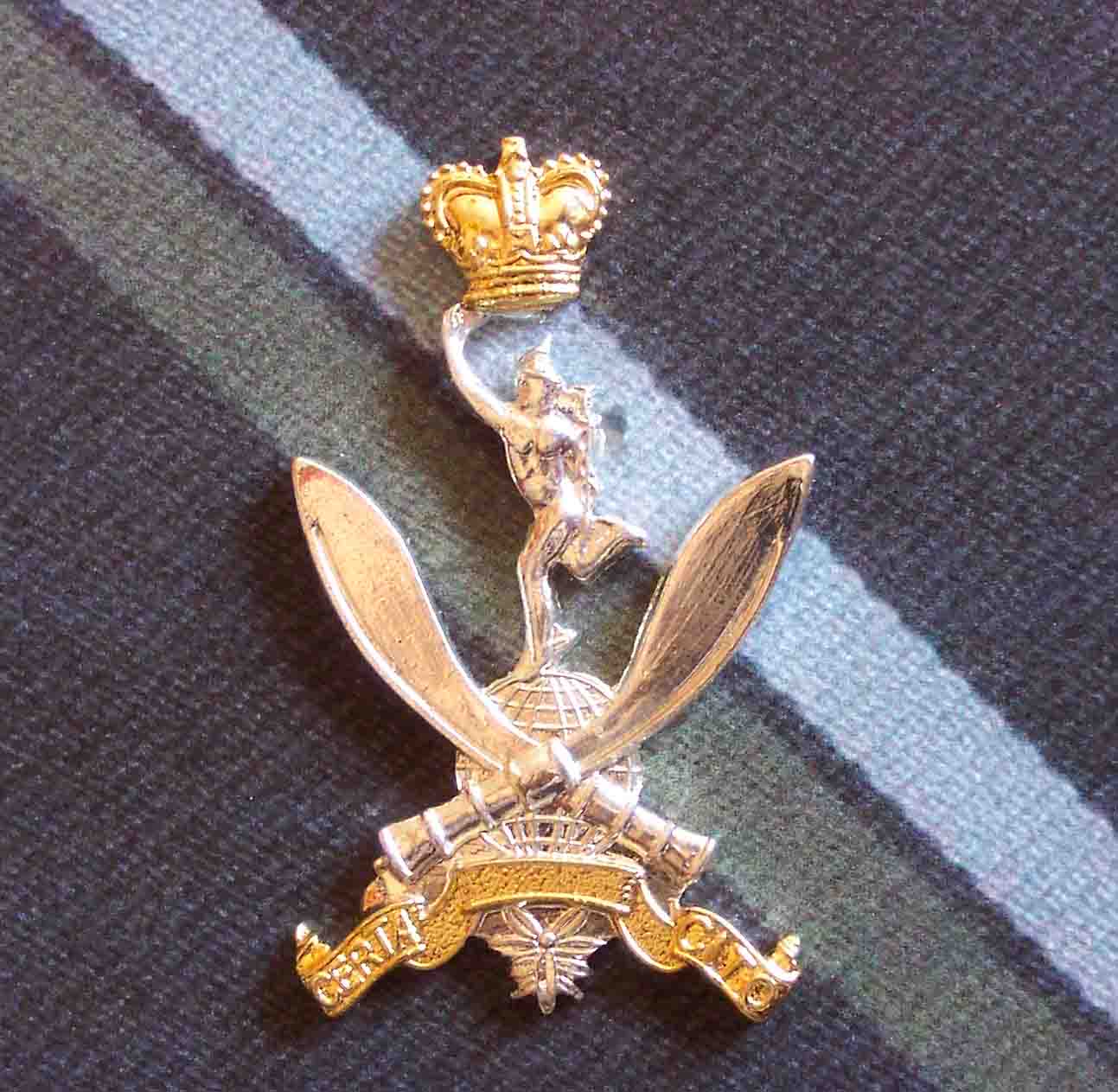 The men from Nepal are very proud of wearing this badge which encapsulates Mercury between crossed "Kukri" knives and topped with the St. Edwards Crown.
Each Gurkha regiment or branch of service has a distinctive cap badge, whether it be Military Police, Engineers, Infantry etc., but the badge that seems to stand out with instant recognition is the Gurkha Signals badge.
---"By your badge men shall know you, by your behaviour, by your loyalty and by your technical skill; they will judge you as men and measure your efficiency as soldiers." --- Major General Brigade of Gurkhas, Major General L E C M Perowne CB, CBE. (23rd September 1954).