QUEEN ELIZABETH II ROYAL GURKHA SIGNALS
2 PIECE HAT BADGE
CIRCA 1970's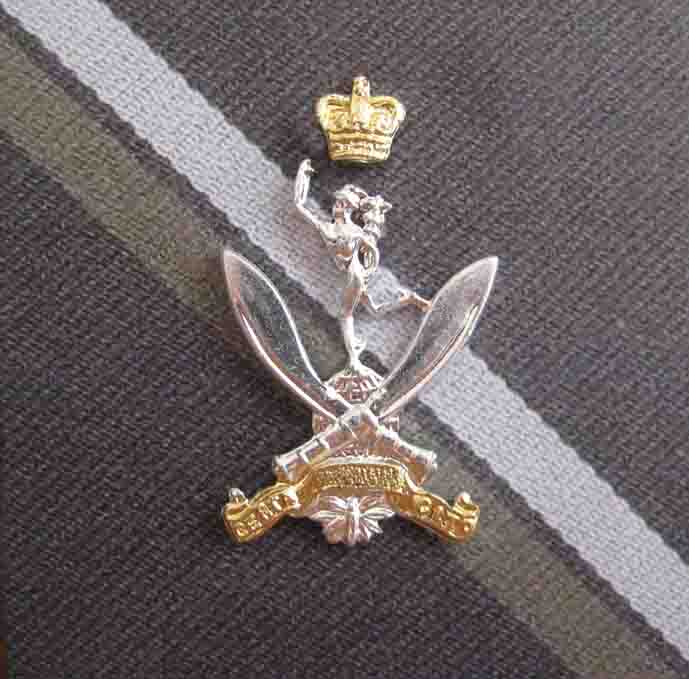 There is very little information available regarding the genuine 2 piece Gurkha Signals hat badge. They only seemed to have lasted for a very short period of time in the 1970's and were probably made in Hong Kong.
There is a photograph of one of these badges in Lt. Col. Robin Hodges "Military Badges Book". This picture shows an identical badge to the one illustrated above with a small detached crown and is on a square of Grant Tartan. He goes on to say that these badges were worn at the time by the Corps of Pipes and Drums when wearing the slouch hat (Terai Hat).
To show the authenticity of this badge, I have shown below the backing plate and lugs of this badge. The backing plate has been made to accommodate the size of the badge compared to a single piece back plate as is used today.