ROYAL MALAYSIAN CORPS OF SIGNALS
OFFICERS - BULLION
1994 - DATE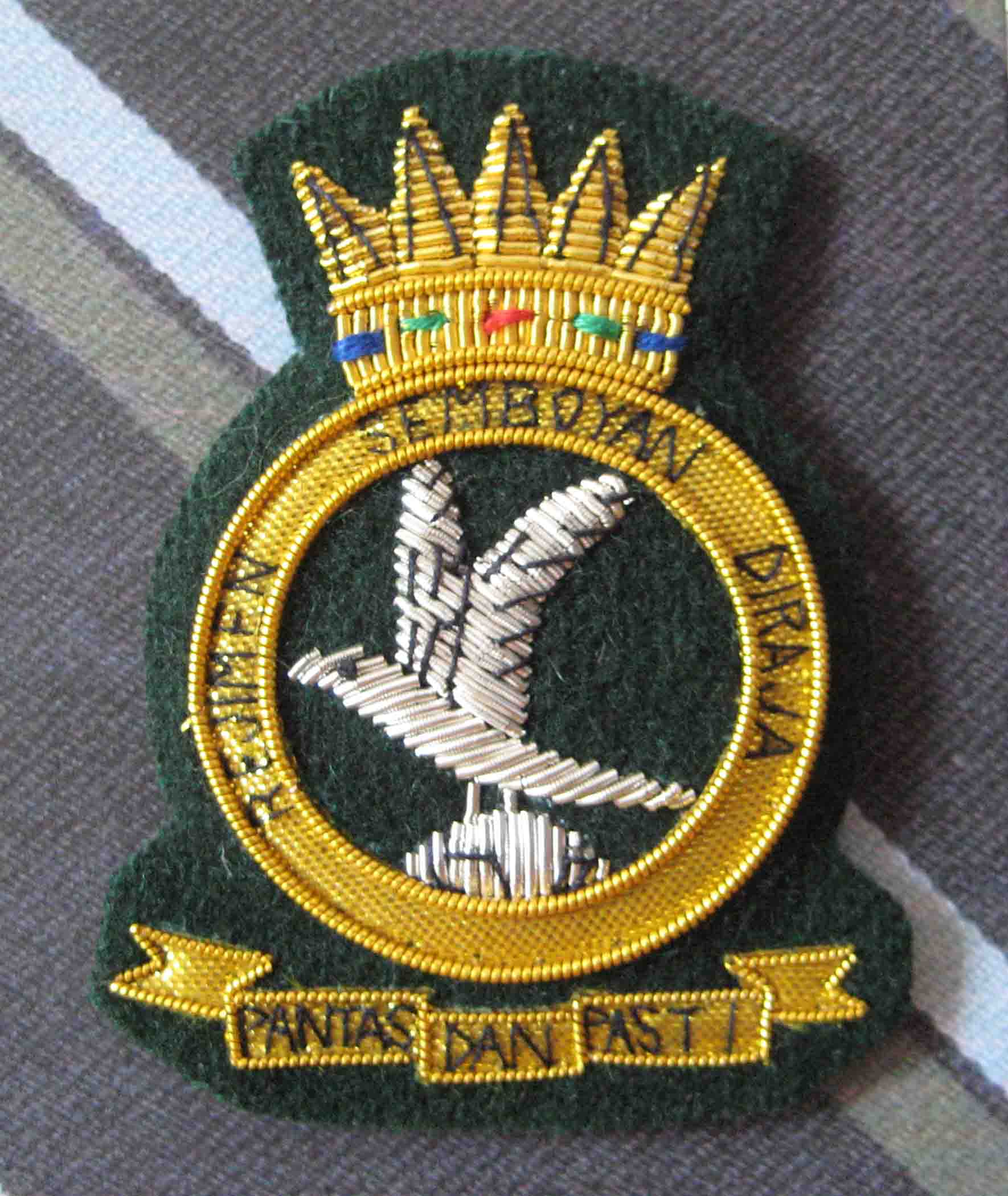 The above illustration is that of a Royal Malaysian Corps of Signals Officer's Bullion embroidered cap badge.
It is of the new 1992 badge design when on the 7th June of that year the Regiment was given the "Royal" title.
Around the circlet can quite clearly be seen the wording Rejimen Semboyan Diraja that translated means "Royal Signals Regiment". Atop of the circlet is the Royal Malay Crown.