SULTAN'S ARMED FORCES (SAF).
CORPS OF SIGNALS,
OFFICER'S BULLION BERET BADGE,
CIRCA - 1980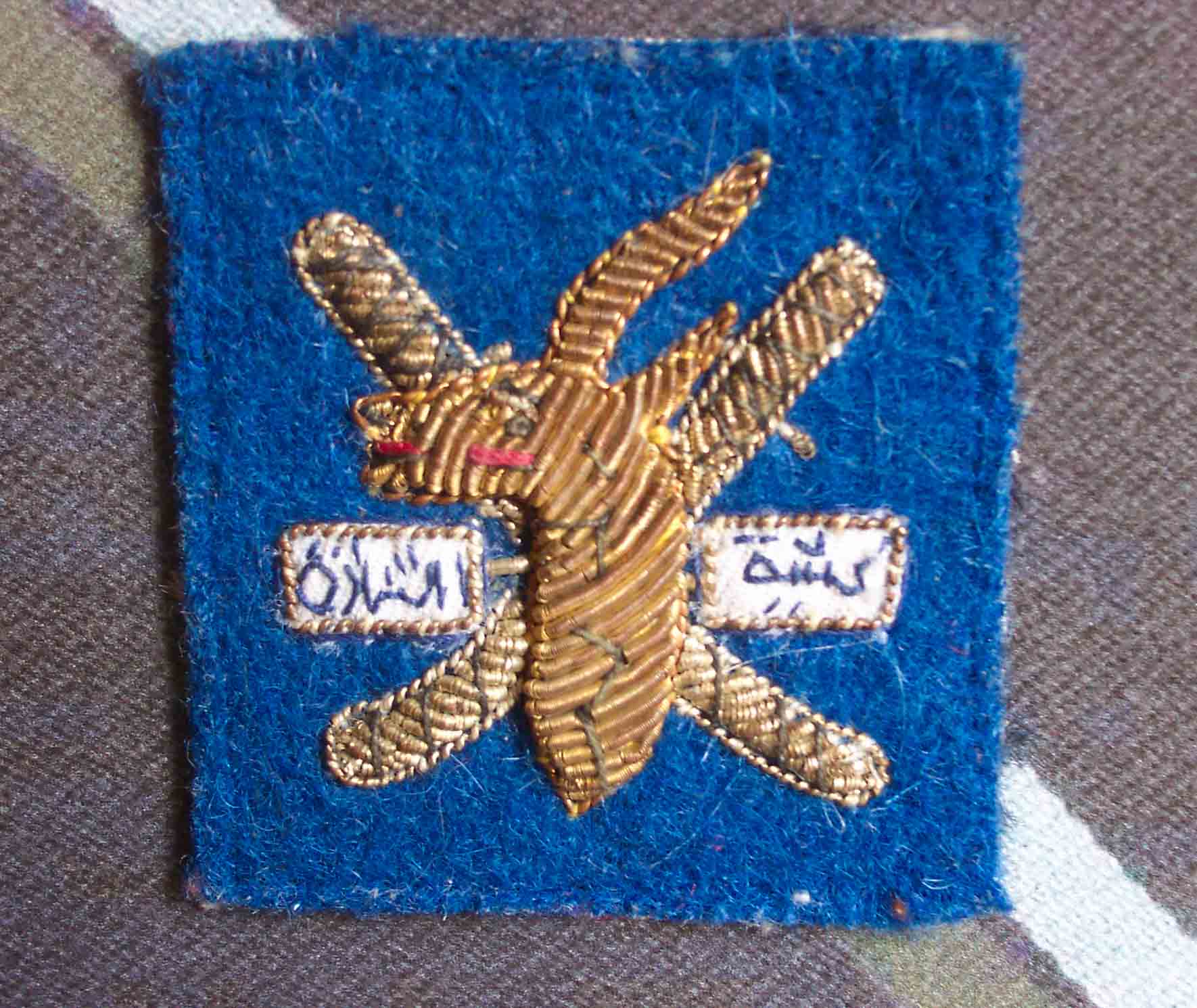 The above illustration is the badge of the Sultan of Oman's Armed Forces (SAF) Corps of Signals Officer's bullion beret badge.
As with the white metal version of this badge shown elsewhere in this collection, it depicts a gazelle's head superimposed on crossed Khanjars (daggers) with a scroll in Aribic script which reads Signal Corps, all of which are mounted on a blue felt backing and sewn onto an Officer's beret.
This badge dates from the late 1970's or early 1980's and has now been superseded by the current combined Sultan's Armed Forces badge.