SULTAN'S ARMED FORCES
SIGNAL TROOP BADGE
WHITE METAL
1968 - 1976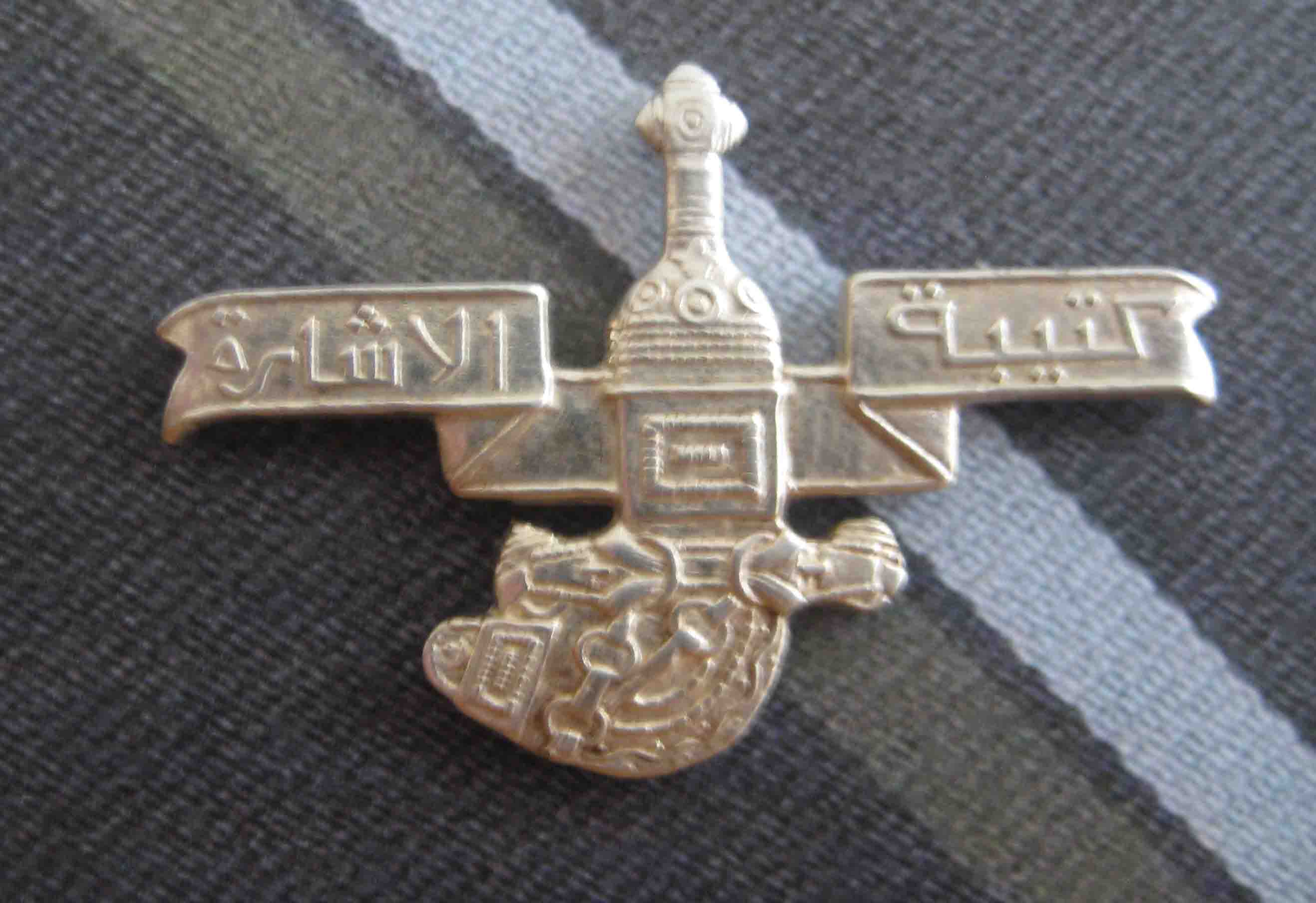 The Sultan's Armed Forces dates back to 1958 by way of an agreement between the then Sultan SAID ibn TAMUR AL SAID and the British Government in return for training by British Forces and military development.
The Force Signals developed from a Signal Troop in 1968 to a full Signals Regiment by 1976 which was based at Baf.
The first SAF Signals badge which is depicted above consisted of an Arab dagger with a scroll running across it with the Arabic script which freely translated was Fasile Ishara (Signal Platoon thus Troop).
The above badge was superseded in the late 1970's or very early 80's with a badge depicting a Gazelle's head and crossed Khanjars (Daggers) with a scroll in Arabic which read Signal Regiment. This badge was latter superseded by the current combined SAF badge.