SINGAPORE CORPS OF SIGNALS
(VOLUNTEERS)
BI – METAL
1956 – 1962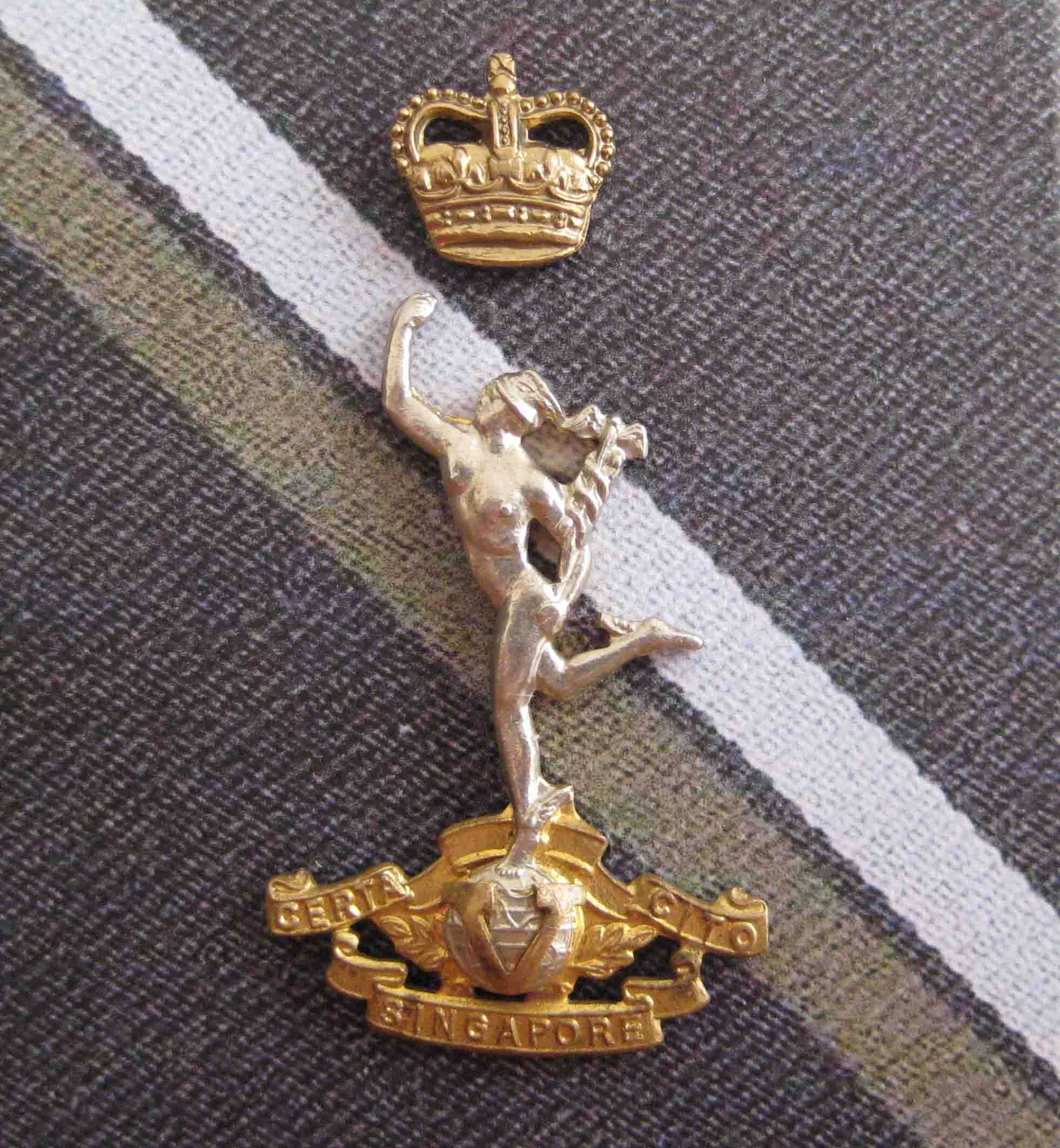 Prior to 1956 the Signals element in Singapore was encompassed within the existing British Military organisation and had the name of British Colonial Singapore Volunteer Corps (SVC) Signals. The SVC came under the control of the Singapore Military Forces (SMF) and was made up of European, Eurasian, Chinese, Malay and others.
Between 1956 and 1962 the Singapore Corps of Signals (Volunteers) was established to take over the role of Signals Support from the British. The cap badge of this unit is depicted above.
With the merger of Singapore and Malaysia in 1963 the 4th Federal Infantry Brigade Signal Squadron was formed. This lasted until the separation of Singapore from Malaysia in August 1965. It was not long before on 1st March 1966 the Singapore Armed Forces Signal Corps was formed.