SRI LANKA CORPS OF SIGNALS
OFFICER'S PATTERN
1982 - CURRENT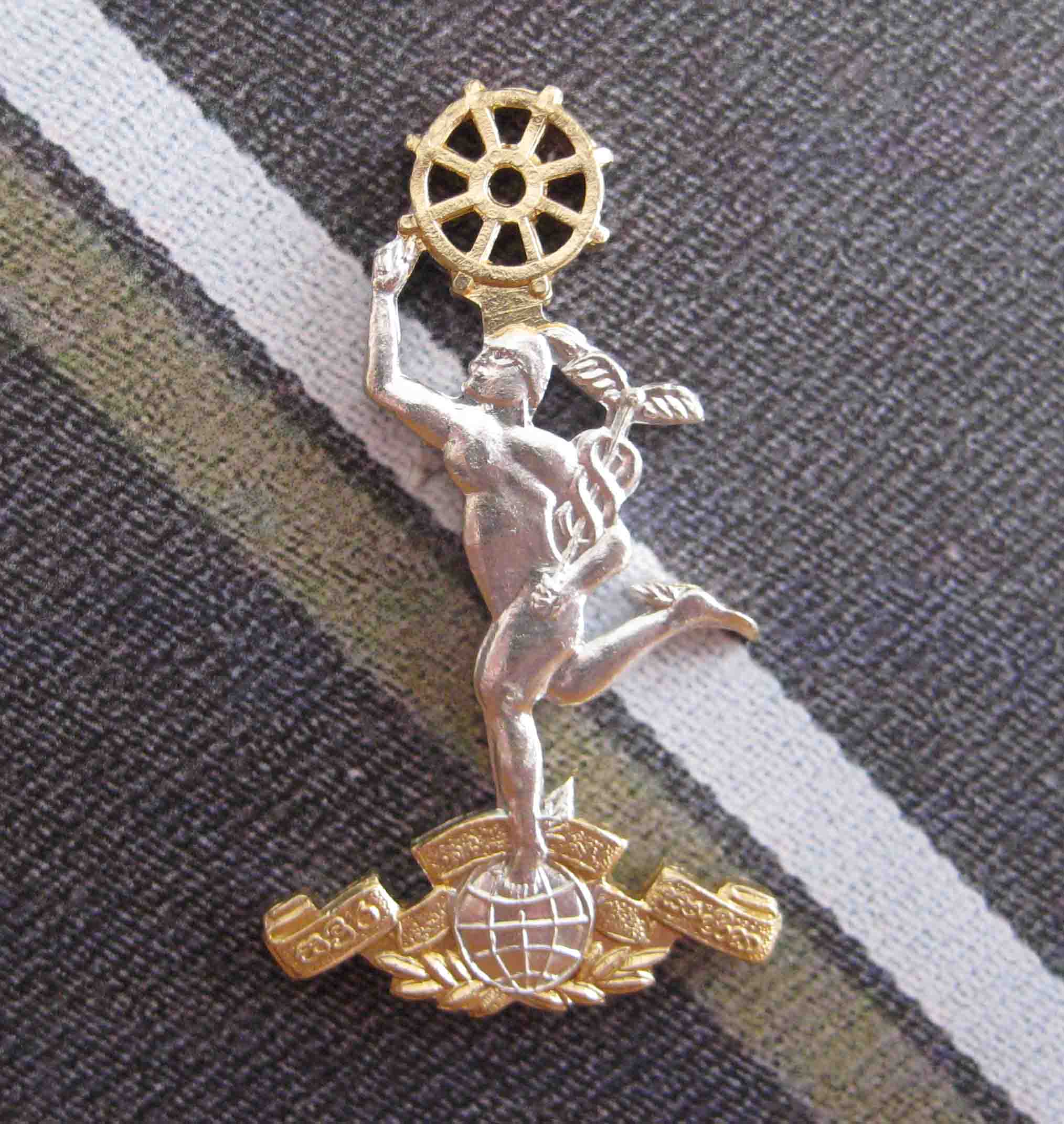 The difference between the above illustrated Sri Lanka Corps of Signals Officer's pattern cap badge and the other ranks cap badge for the same Corps are light years apart.
You can quite clearly see all the refinements on the above badge even down to the fingers where "Jimmy" holds the Caduceus in his left hand and where he holds the Dhamma Chakkraya wheel in his right hand.
Compare this badge to the other ranks cap badge that can be seen elsewhere on this site which looks like blobs of metal and no doubt was very much made with overall cost in mind.