SRI LANKA CORPS OF SIGNALS.
OTHER RANKS ANODISED METAL.
1982 - CURRENT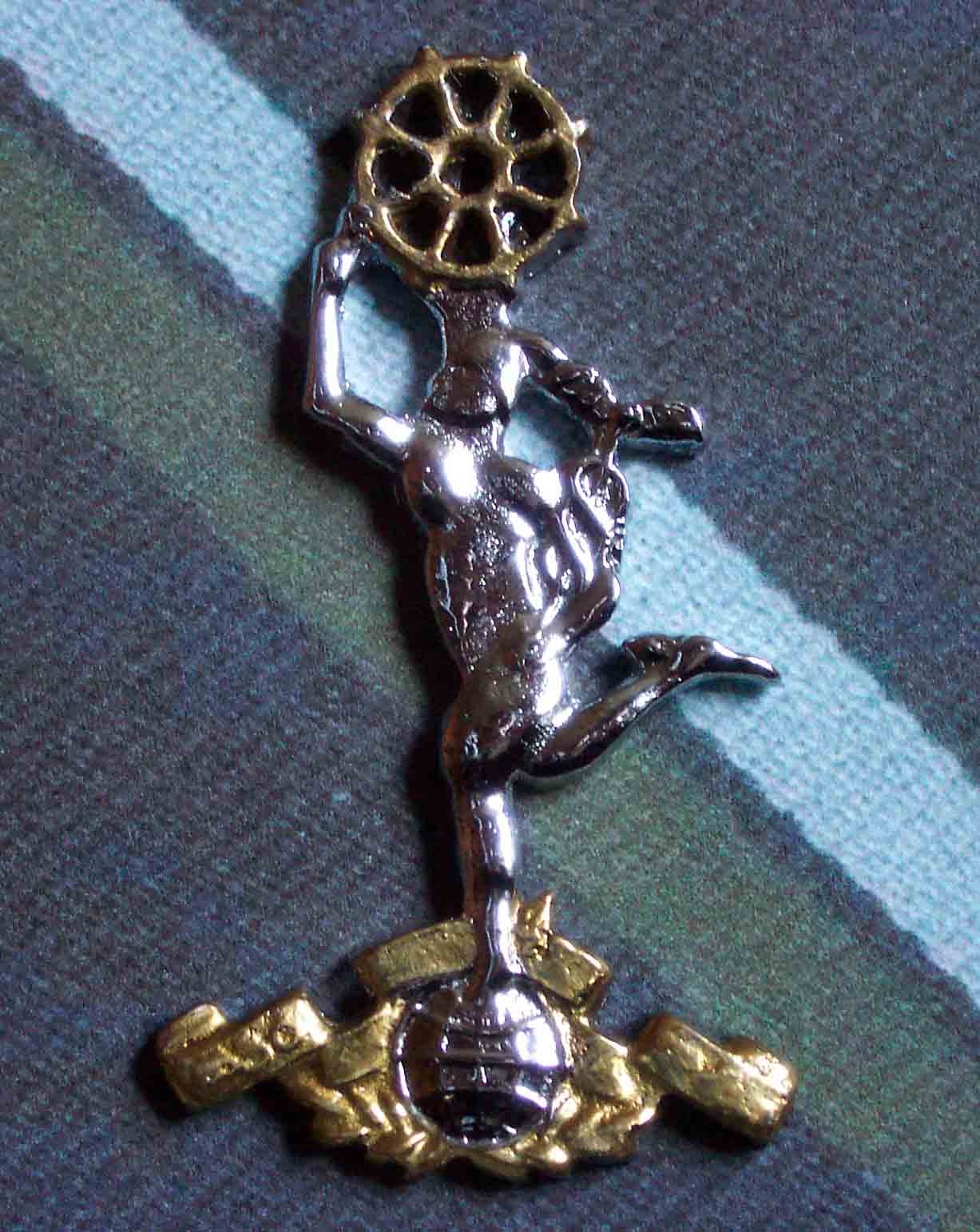 Ceylon became the Republic of Sri Lanka in 1972 and consequently the name of the Corps was changed to the Sri Lanka Corps of Signals.
From the 1950's Royal Corps of Signals cap badges and buttons were worn. In 1982, a new cap badge was introduced. The crown was replaced by the Dhamma Chakkraya. This symbol was seen in ancient India and Sri Lanka as a symbol of power as in the state and is therefore equivalent to the imperial crown.
The eight spokes on the wheel indicate the power of righteousness by which the state must be guided and as taught by Buddha.
Unfortunately, I believe cost was very much born in mind when this particular badge was commissioned as the quality compared to the Officer's version is of a very low standard.