SRI LANKA CORPS OF SIGNALS.
OFFICER'S BERET BADGE,
1982 - CURRENT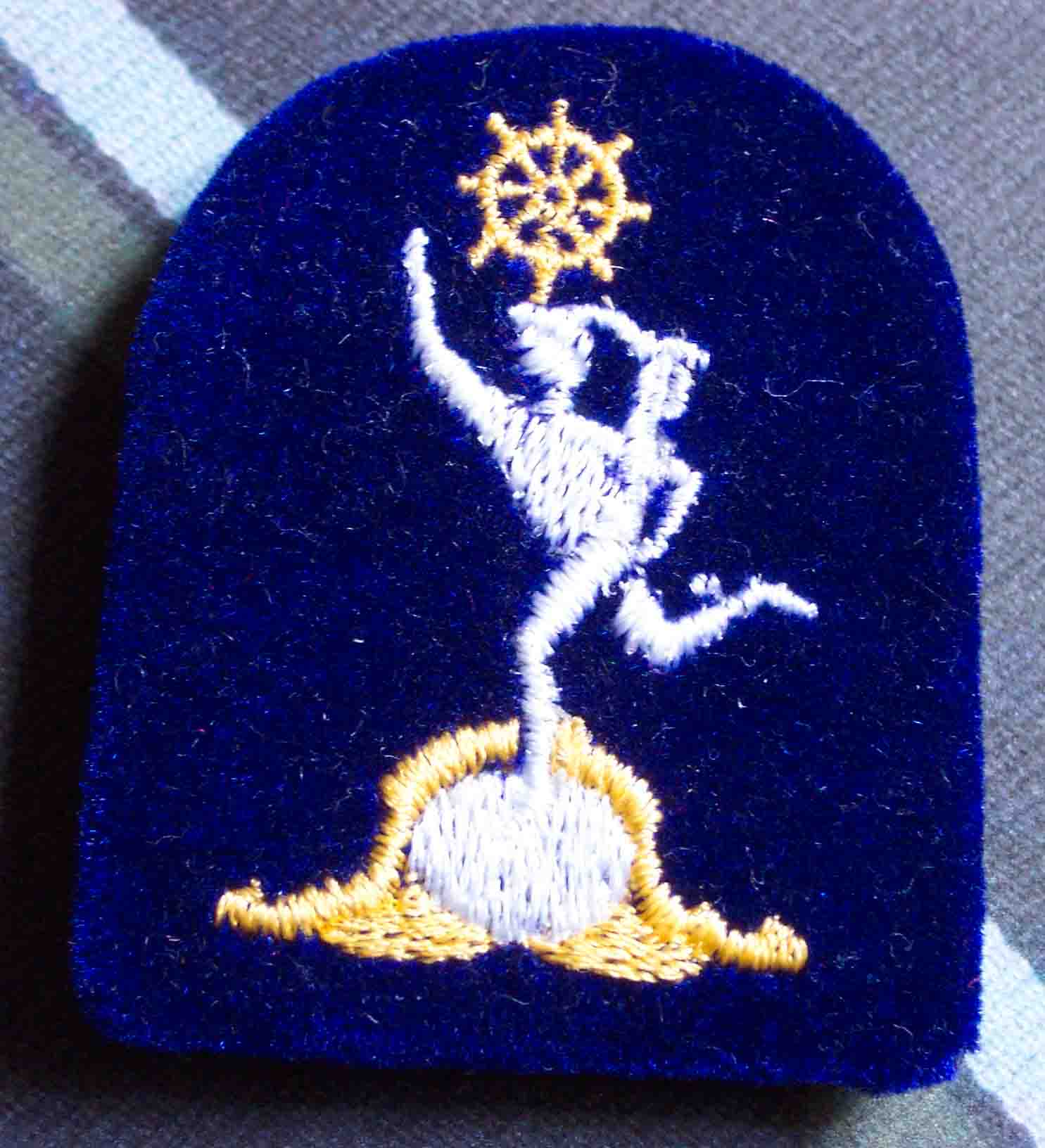 As can quite clearly be seen, this is a further illustration of a country issuing a cloth beret badge for their Officer Corps, in this case Sri Lanka.
This badge dates from 1982 when Sri Lanka changed it's name from Ceylon to Sri Lanka and the Corps of Signals had its own cap badge.
When I first obtained this badge, there was no sign of it actually having been sewn onto a beret as on the reverse side was a small strip of Velcro. On peeling the Velcro apart it was quite apparent the original owner was not very (Nifty) with a needle and thread as you could still see glue marks where one part of the badge had been glued to his beret.