AUSTRALIAN CORPS OF SIGNALS.
ALL RANKS, ALL BRASS.
1931-1939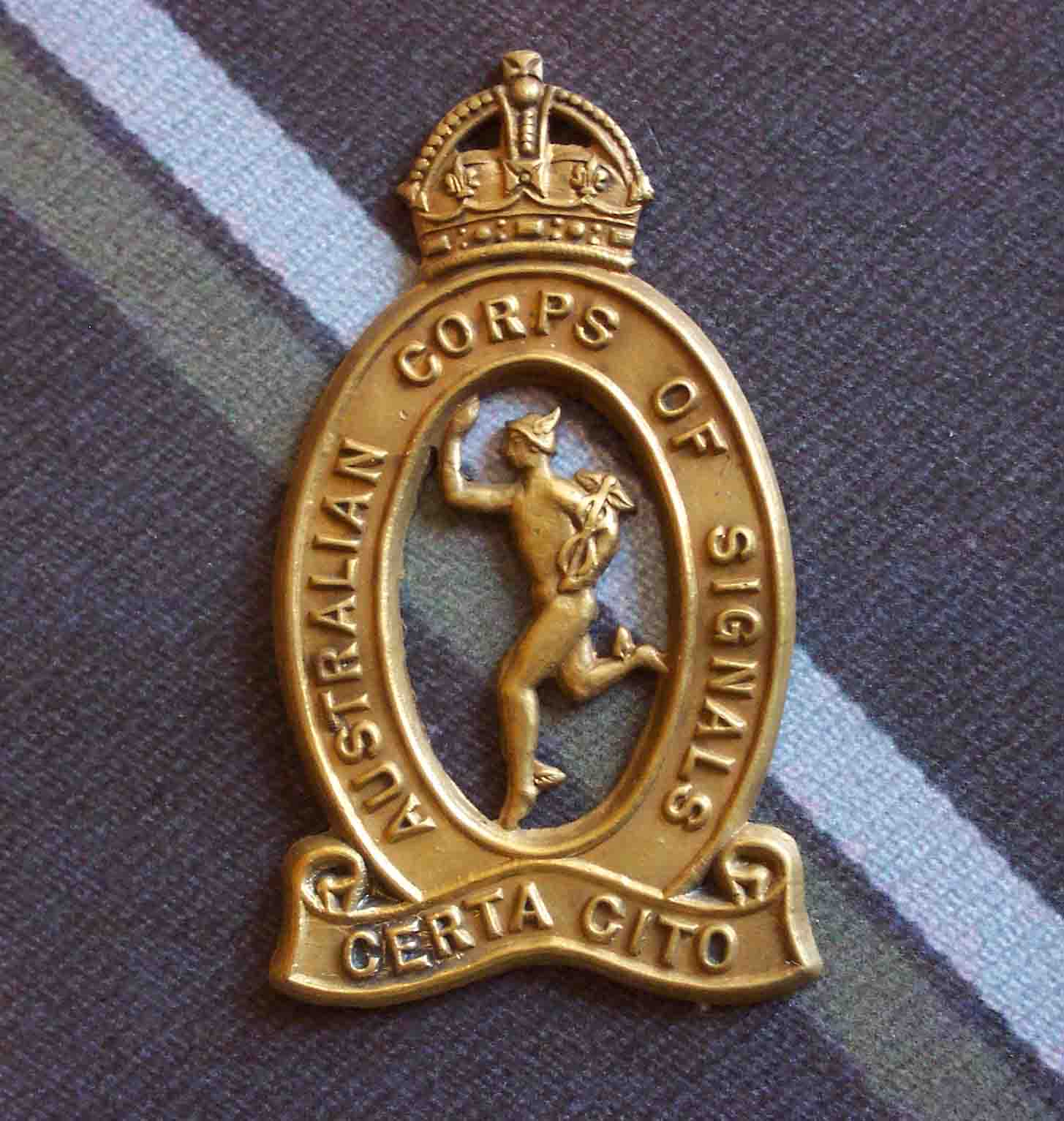 Australia has the unique distinction of having the first regularly formed signal unit* in the British Empire. In 1869 there existed, in New South Wales and Victoria a small "Torpedo and Signals Troop". These continued until 1882, when they were disbanded. In 1885 a "Signalling Corps", composed of 1 officer and 12 other ranks, existed in Australia and remained active until 1901.
After the inception of Commonwealth Forces an "Australian Corps of Signallers" was formed on the 12th January 1906.
Coinciding with the change of nomenclature, all Signals units separated from the Australian Corps of Engineers. On 1st January 1925, the Australian Corps of Signals was formed.
Royal Australian Signals however, regard the 12th January 1906, the date on which raising instructions and the establishment of the "Australian Corps of Signallers" were promulgated, as the birthday of their Corps.