AUSTRALIAN CORPS OF SIGNALS.
ALL RANKS, OXIDISED COPPER.
1939-1941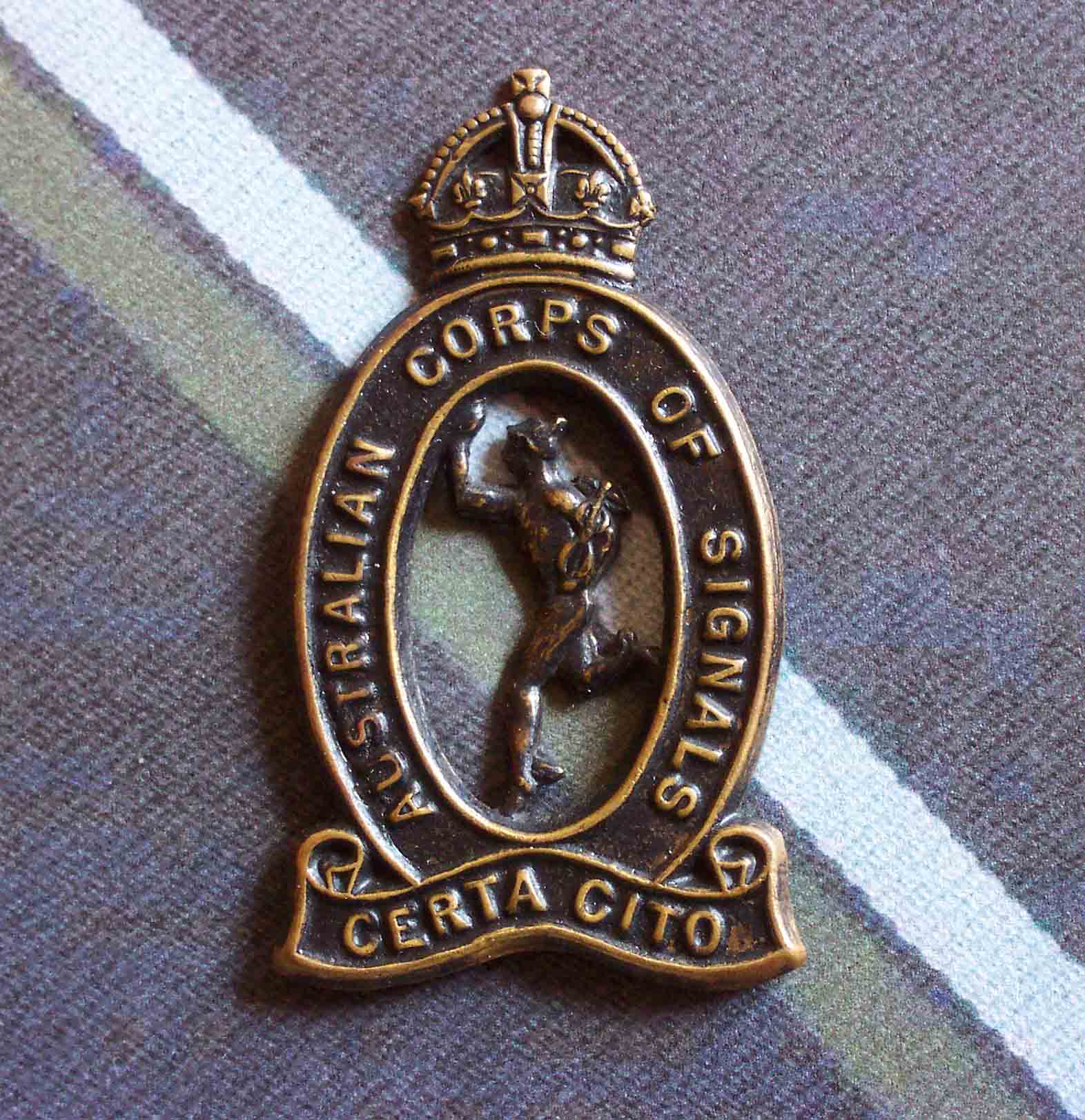 From 1925, the inception of the Australian Corps of Signals there came the first appearance of Mercury on the Corps Cap Badge, The design was the same as the Royal Corps of Signals but the wording around Mercury read Australian Corps of Signals.
In 1931 the Crown on the original cap badge changed and the motto Certa Cito was added on a scroll underneath the oval as can be seen above. From 1931 until 1939 the cap badge was made of Gilding Metal and from 1939 to 1941 the badge was Oxidised Copper.
After this date the Army cap badge reverted back to the Rising Sun until 1949. During this time on the 10th November 1948, His Majesty King George VI conferred the title 'Royal' on the Corps hence making the name Royal Australian Corps of Signals.
From 1949 to 1955 the General Service Rising Sun cap badge was worn but had the wording changed to Australia Military Forces.