NEW ZEALAND SIGNAL CORPS
BRASS - LARGE VERSION
1912 - 1921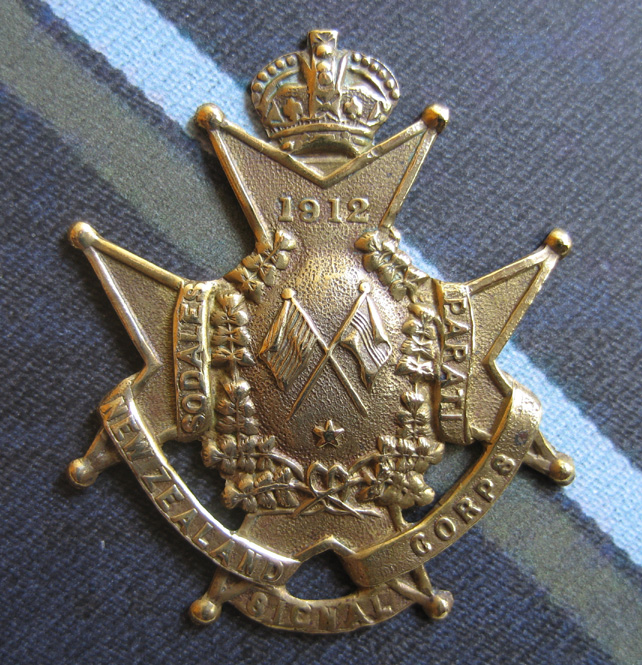 Although the above illustration of the New Zealand Signal Corps looks identical in design to the other New Zealand Signal Corps cap badge depicted in this site. It is in fact much larger (Difficult to tell in the picture).
I am advised that this particular badge was indeed worn b y the Mounted Signals Troops from 1911. At which time they became the Infantry and Mounted Signals Corps and remained so until 1st July 1913 when they became the Mounted Signals Troops and Divisional Corps (New Zealand Engineers) as part of the Engineers Signal Service.
The Divisional Signal Corps members being those who wore the smaller version of this cap badge which as mentioned above can be seen elsewhere in this site.