NEW ZEALAND CORPS OF SIGNALS.
OFFICERS PATTERN,
GILT AND SILVER PLATE.
1935 - 1947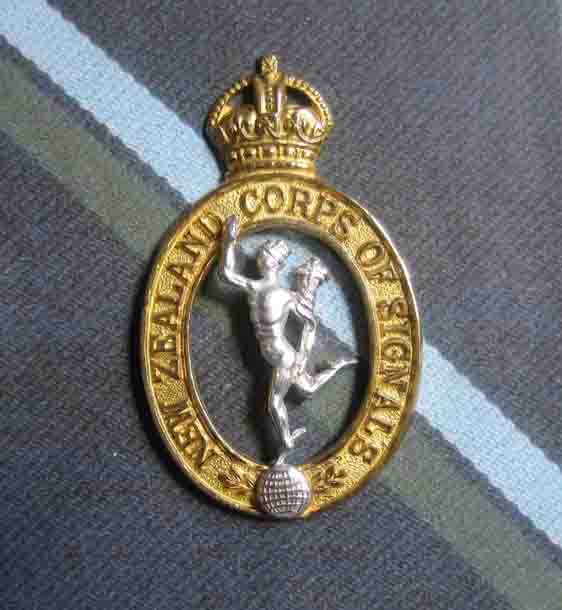 The above illustration of the New Zealand Corps of Signals Officer's pattern gilt and silver plate cap badge has become increasingly rare. This is in part due to the fact that the badge was only ever worn within the homeland of New Zealand. With a bulk of the New Zealand forces serving with the 2nd New Zealand Expeditionary Force where the universal ANZAC cap badge was worn.
This being the case it left very few serving Officer's of the Corps in New Zealand and therefore there was no need for any great quantities of this cap badge to be struck, hence the rarity.