ROYAL AUSTRALIAN CORPS OF SIGNALS.
OFFICER'S PATTERN - BULLION.
DATE - UNKNOWN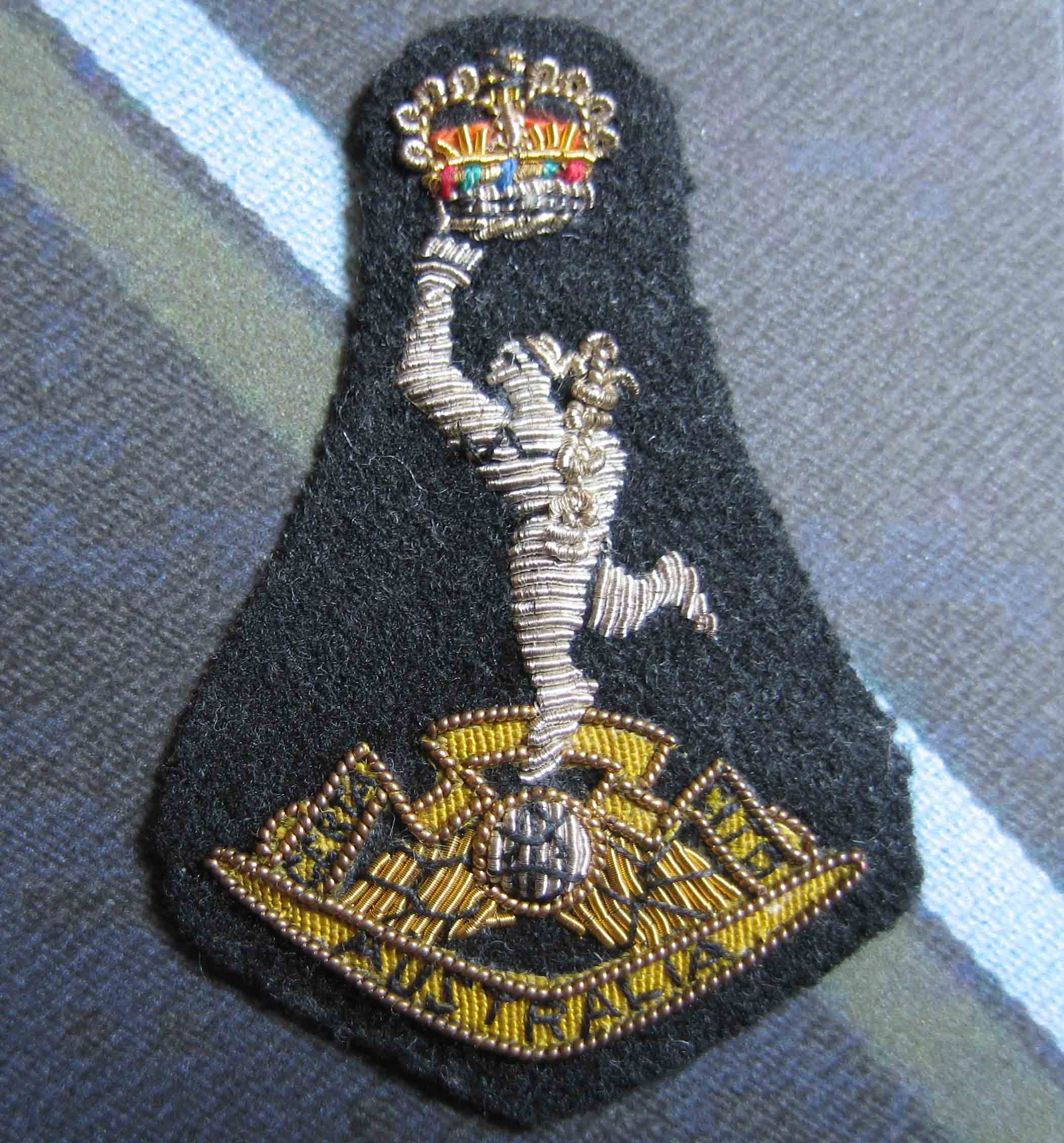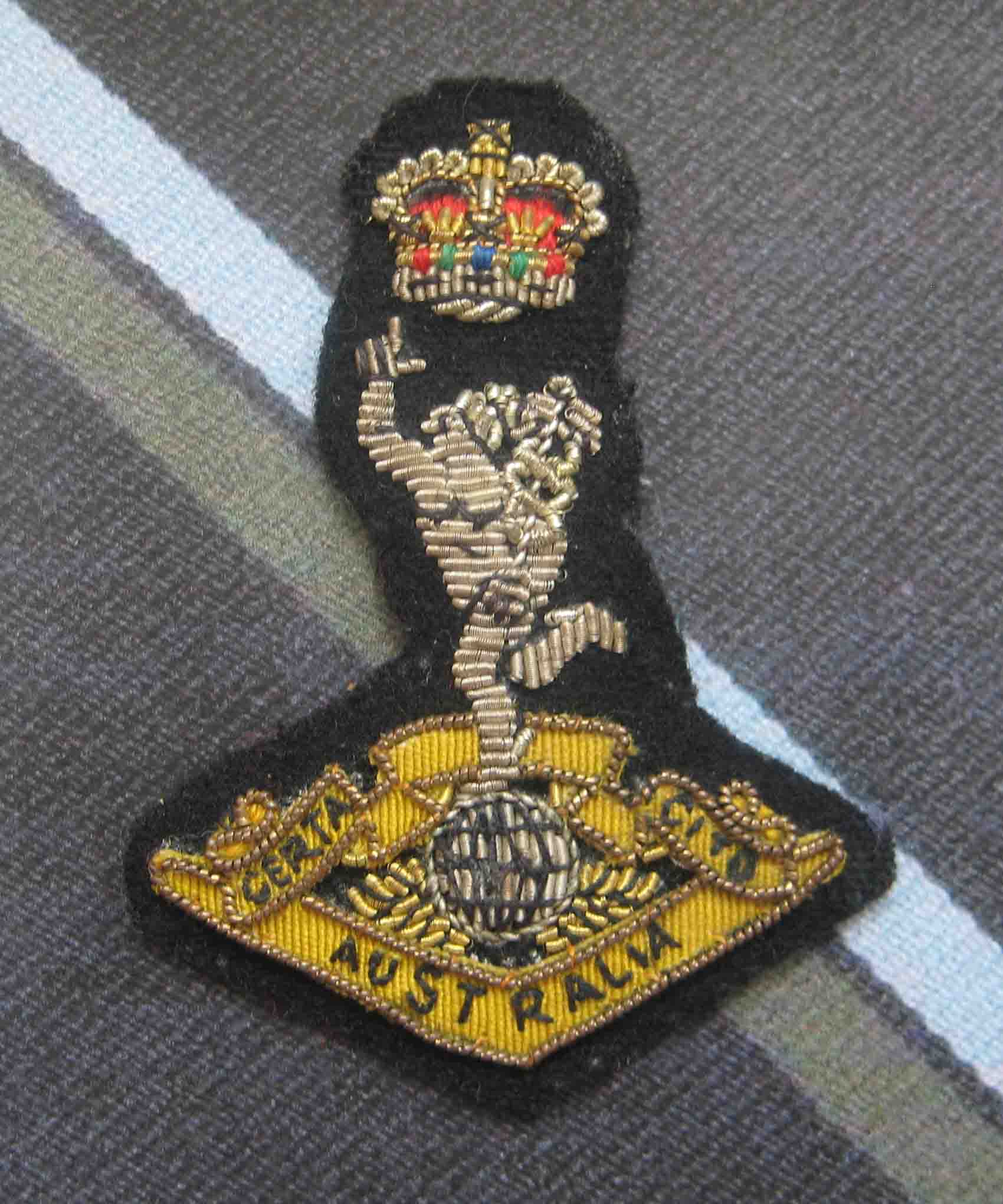 It is most unfortunate but I have very little information about the above illustrated Officer's Pattern Bullion Beret badge.
They appeared in the late 1970's but whether they were an issue item or an unofficial appendage I am unaware.
The only true fact I can relate is that I obtained this badge after protracted negotiations and hard bargaining with my friend Cliff Lord co-author of 'THE ROYAL CORPS OF SIGNALS: Unit Histories of the Corps, (!921-2001) and it's Antecedents'.
He has advised me that it is "As Rare As Hen's Teeth".
(I've now got two!)