ROYAL NEW ZEALAND CORPS OF SIGNALS
OFFICER'S GILT & SILVER CAP BADGE
1947 - 1954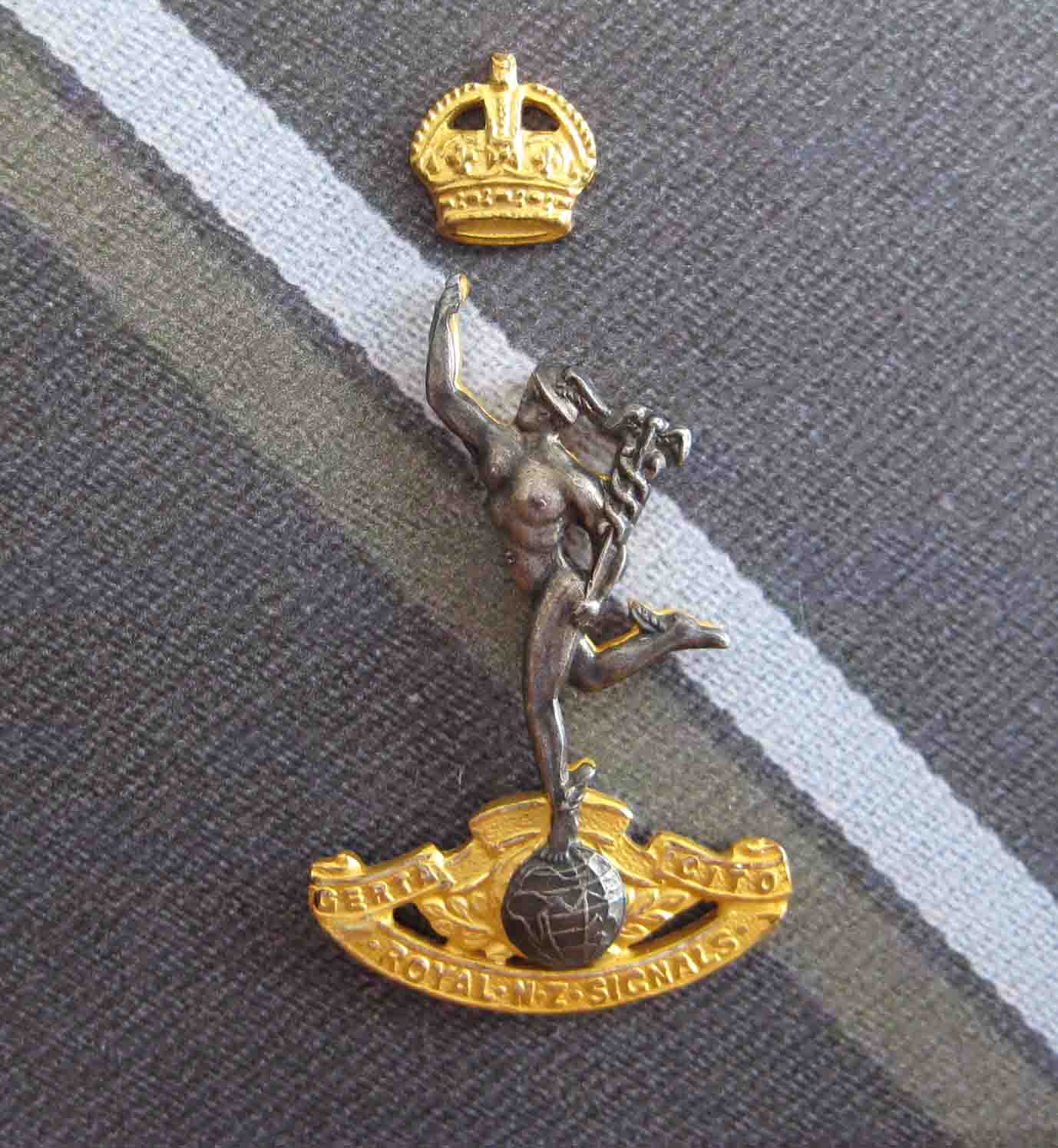 The above illustration is that of a Royal New Zealand Corps of Signals Officer's Gilt & Silver cap badge complete with Tudor Crown.
The colouring of this badge may look odd but it is quite genuine. All that has happened is the Gilt part of the badge has stayed the same colour but the silver part "Jimmy" has tarnished over the years to give a blackened effect.
I have quite deliberately left the badge in this state as this is how I purchased it. I thought of cleaning it but decided that the condition was right to be displayed as originally found. Dating from 12th July 1947 when King George VI bestowed the prefix "ROYAL" to the Corps.