ROYAL NEW ZEALAND CORPS OF SIGNALS.
OTHER RANKS, ANODISED ALUMINIUM.
1954 - CURRENT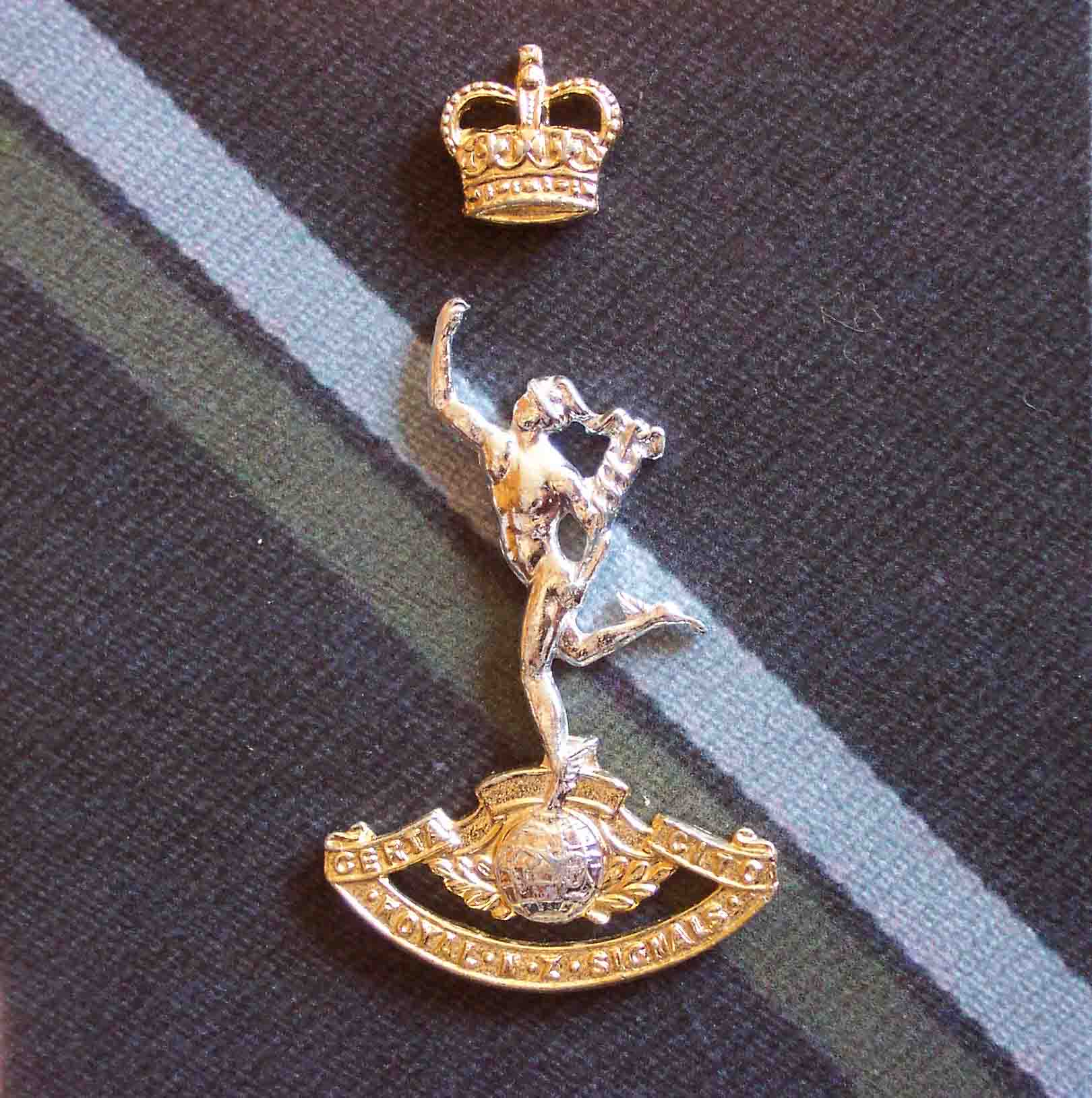 On the accession of Queen Elizabeth II to the throne in 1953 as with other parts of the Commonwealth, the Tudor Crown was changed to the St Edward's Crown in 1954.
At the same time as the above change took place the bi-metal badge for other ranks was changed to Anodised Aluminium. Officer's cap badges remained Gilt and Silver Plate.