ROYAL NEW ZEALAND CORPS OF SIGNALS.
ALL RANKS, GILT AND FROSTED SILVER PLATE.
1954 - CURRENT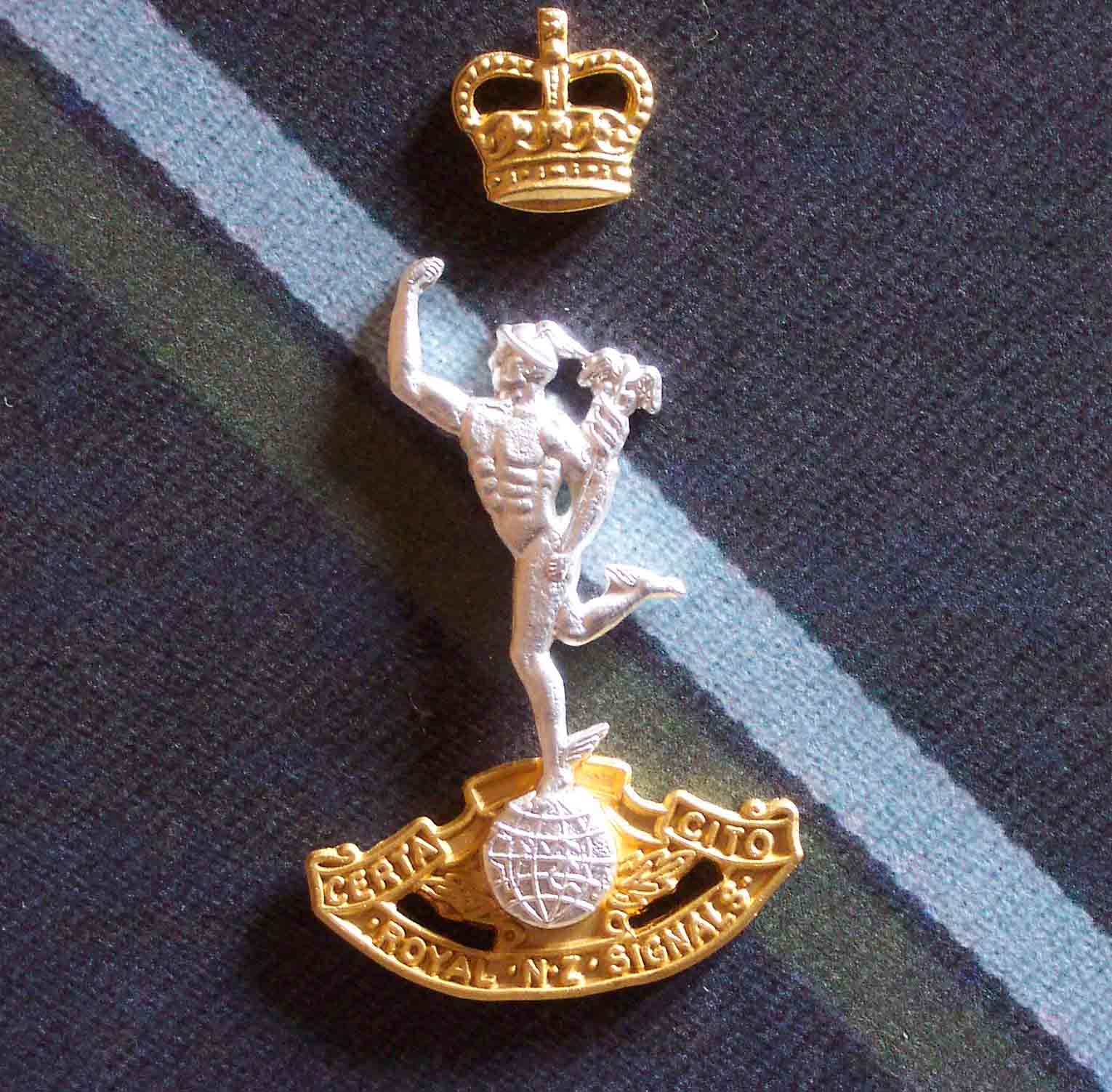 The above illustration is the new version of the Royal New Zealand Corps of Signals Cap Badge. This Gilt and Frosted Silver Plate was worn by all ranks some ten years ago due to a shortage of badges
You can see quite clearly that the 'Jimmy' is not a bright shiny pattern but is actually 'Frosted' and the lettering on the scroll at the bottom is extremely clear, with again a 'Frosted' finish.