PIPES AND DRUMS OF THE
SIGNALS ASSOCIATION (AUCKLAND)
HEADDRESS EMBELLISHMENTS
2014 - CURRENT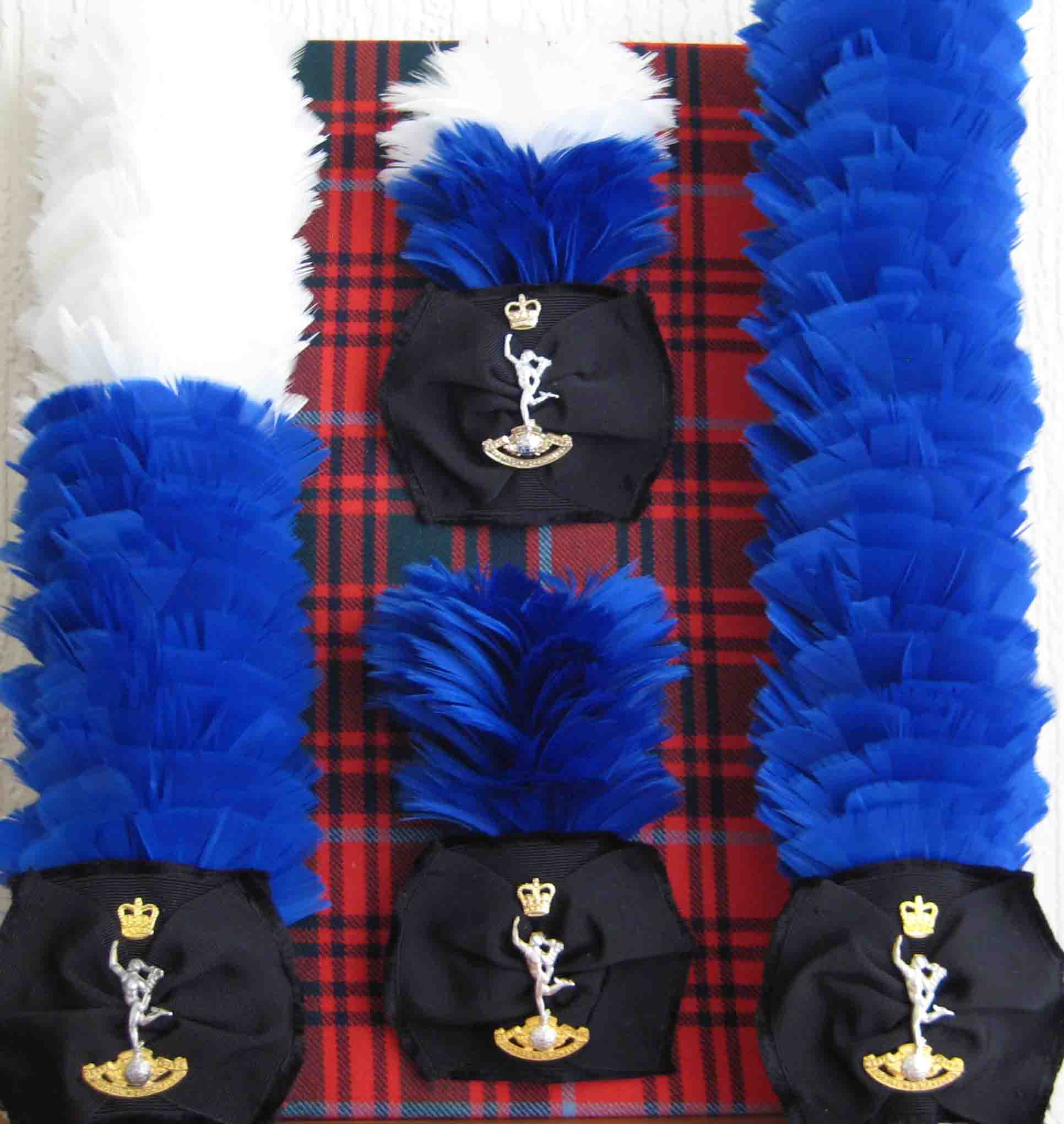 On the 1st December 2014 the Pipes and Drums of the Signals Association (Auckland) paraded at Linton Camp, Palmerston North, New Zealand to commemorate the 6th Anniversary of the raising of 1 New Zealand Signal Regiment. This provided an opportunity to show off their new white over blue 12 inch Feather Bonnet Hackles on their headdress. These colours being the Corps tactical colours.
With the reorganisation within the New Zealand Army over the past 15 years the link with the civilian Pipes and Drums (former Pipe Band of 1 Divisional Signal Regiment) gradually became forgotten. This was due to the consolidation of the Regular Force Signal Squadrons in Palmerston North and Burnham. In 2014 the link was revived. The band was quickly given the RNZ Signals cap badges to replace the Royal Signals badges that had come into use in recent years as they were unable to readably obtain New Zealand Signals badges.
Not only do the Pipe Band now have new Hackles for the Feather Bonnet, they also have White over Blue Glengarry Hackles to be worn on their Glengarry caps. There has also been another slight change in headdress, this being that both the Drum Major and the Pipe major now wear an all blue Hackle on both the Feather Bonnet and the Glengarry cap. All these new embellishments can be seen on the photos displayed below.