REPUBLIC OF VANUATU
MOBILE FORCE SIGNALS SECTION
BULLION BADGE
2008 - CURRENT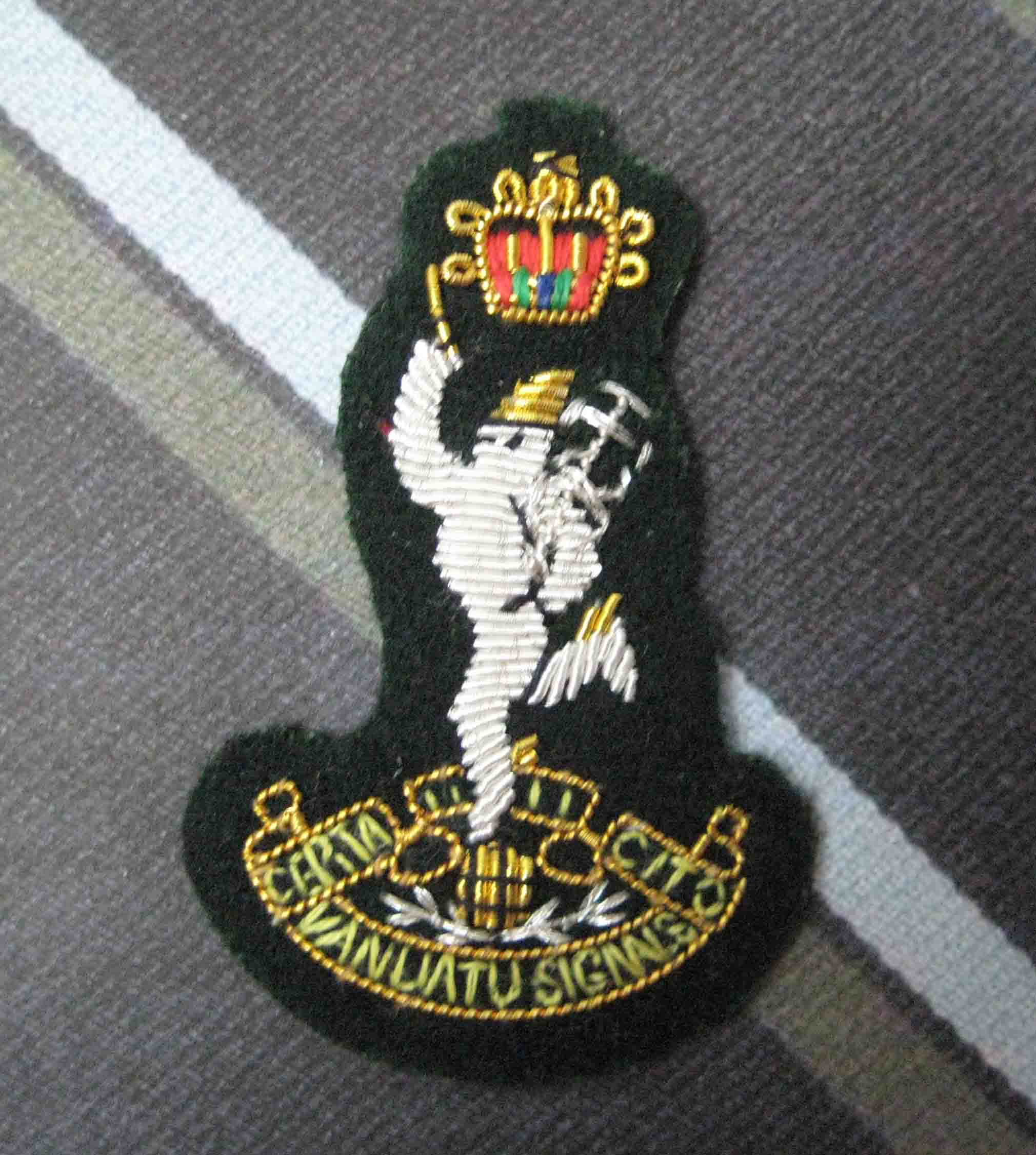 Originally part of the commonwealth as one of the 80 islands known as the New Hebrides. Vanuatu became a Republic when they achieved independence from France and Britain on the 30th July 1980.
Vanuatu do not have a permanent armed force as such but within the Vanuatu Police Force (VPF) there is a small section of some three hundred personnel who make up the countries paramilitary wing and are called the Vanuatu Mobile Force (VMF) and commanded by the Police Commissioner.
There are a few members of the Australian and New Zealand armed forces who are on secondment as permanent staff to the Vanuatu Mobile Force, and the unit has its own cap badge.
However. I am advised by my friend Cliff Lord the well known author and Honorary Historian of the Royal New Zealand Corps of Signals, that the VMF Signals Section only consists of two signallers (Probably the smallest unit in the world) who wear the above illustrated badge.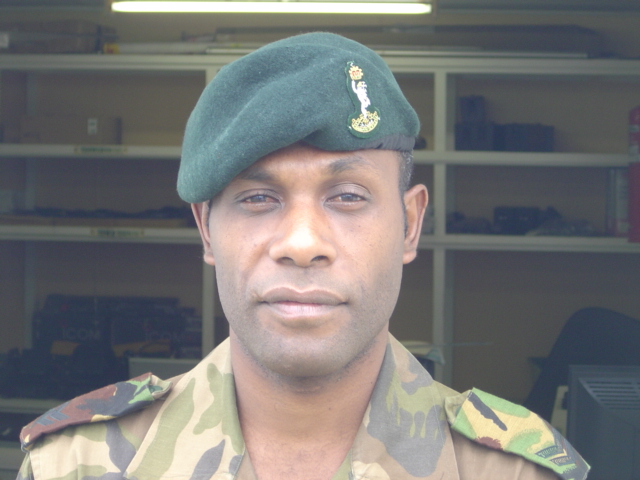 (Photo Courtesy of Cliff Lord)