CANADIAN CORPS OF SIGNALS
OFFICER'S PATTERN, GILT AND SILVER PLATE.
1921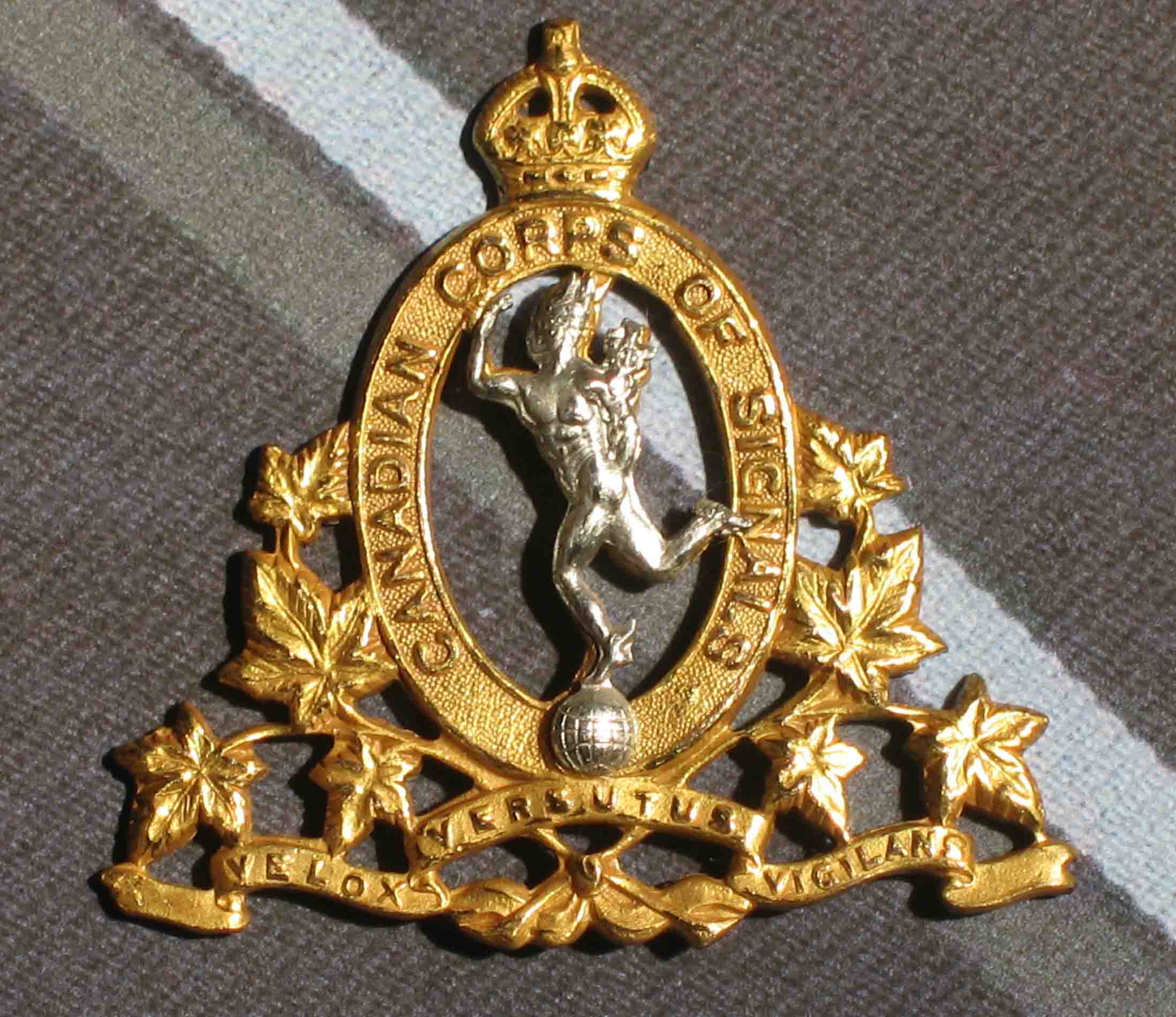 The above illustration of the Canadian Corps of Signals Officer's Pattern Gilt and Silver Plate cap badge was authorised under G.O. 223 of the 1st August 1921. On this date Signal units were formed into the Non Permanent Active Militia (NPAM). They were collectively known as the Canadian Corps of Signals.
With the granting of the prefix "Royal" to the permanent force in G.O. 174 of the 15th June 1921 and the authorisation for the wearing of the new cap badge under G.O. 104 of the 1st June 1922. The above badge became increasingly rare as it was only worn by the reserve element which only had a small number of officers until they too were granted the "Royal" prefix in their own right in 1936.