CANADIAN CORPS OF SIGNALS
OFFICER'S PATTERN - OXIDISED BRONZE
1921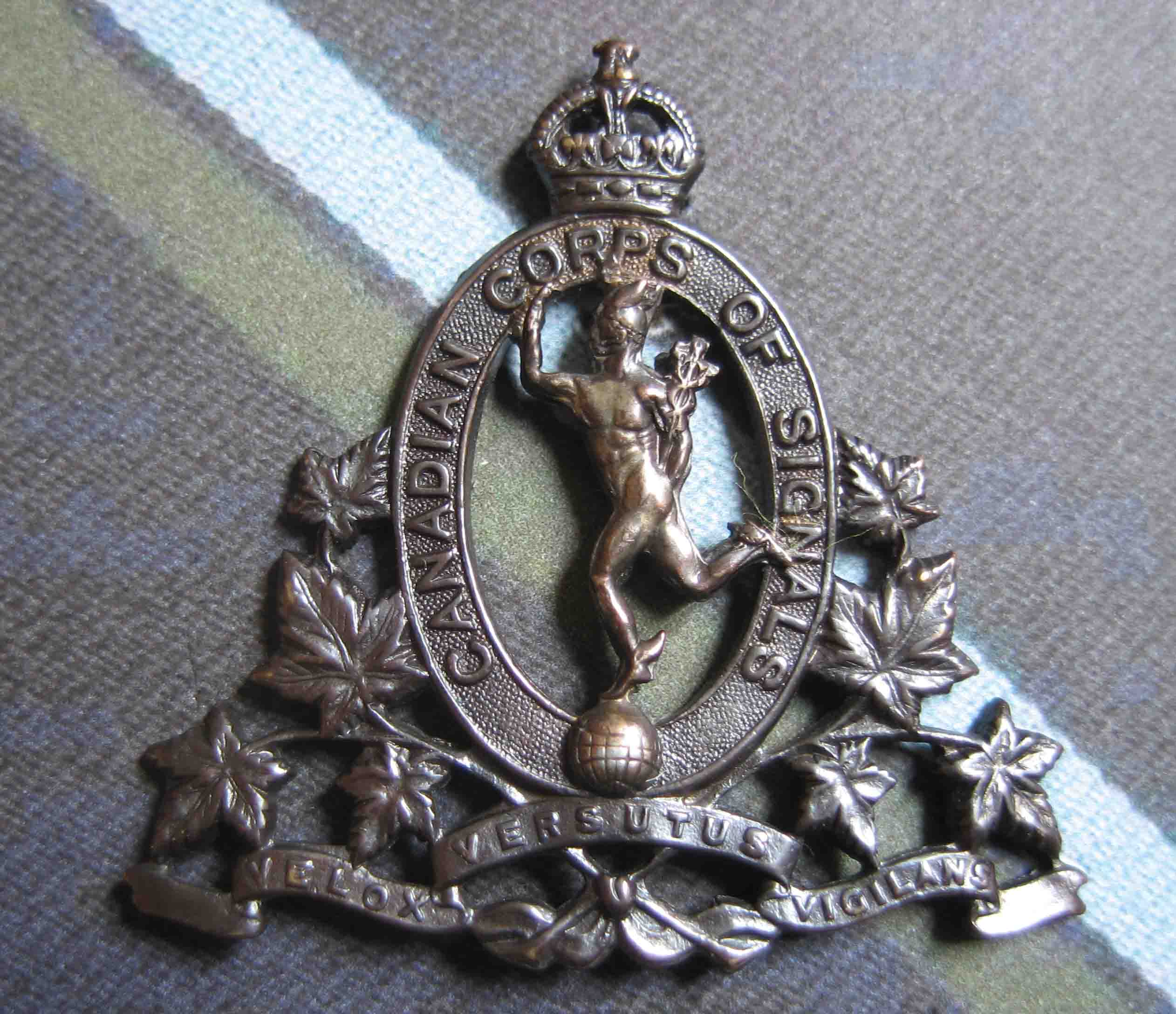 This illustration of the Canadian Corps of Signals Officer's Pattern Bronze cap badge is the second of the officer's badges authorised under General Order 223 of the 1st August 1921 and was worn with Officer's Service Dress cap.
Although the forerunner to this cap badge was the Officer's Pattern in Gilt and Enamel of the Canadian Signalling Corps, there was no Bronze version of that cap badge and hence the above pattern was the first of it's kind made in Bronze.
Once again, this cap badge is becoming increasingly scarce as with the Officer's Pattern Gilt and Silver Plate version, due to the granting of the 'Royal' prefix to the permanent force and the authorisation of a new cap badge from the 1st June 1922. This left only officers of the reserve element to use the above example badge until they too were granted the 'Royal' prefix in their own right in 1936.