CANADIAN CORPS OF SIGNALS.
OTHER RANKS, BI - METAL.
1921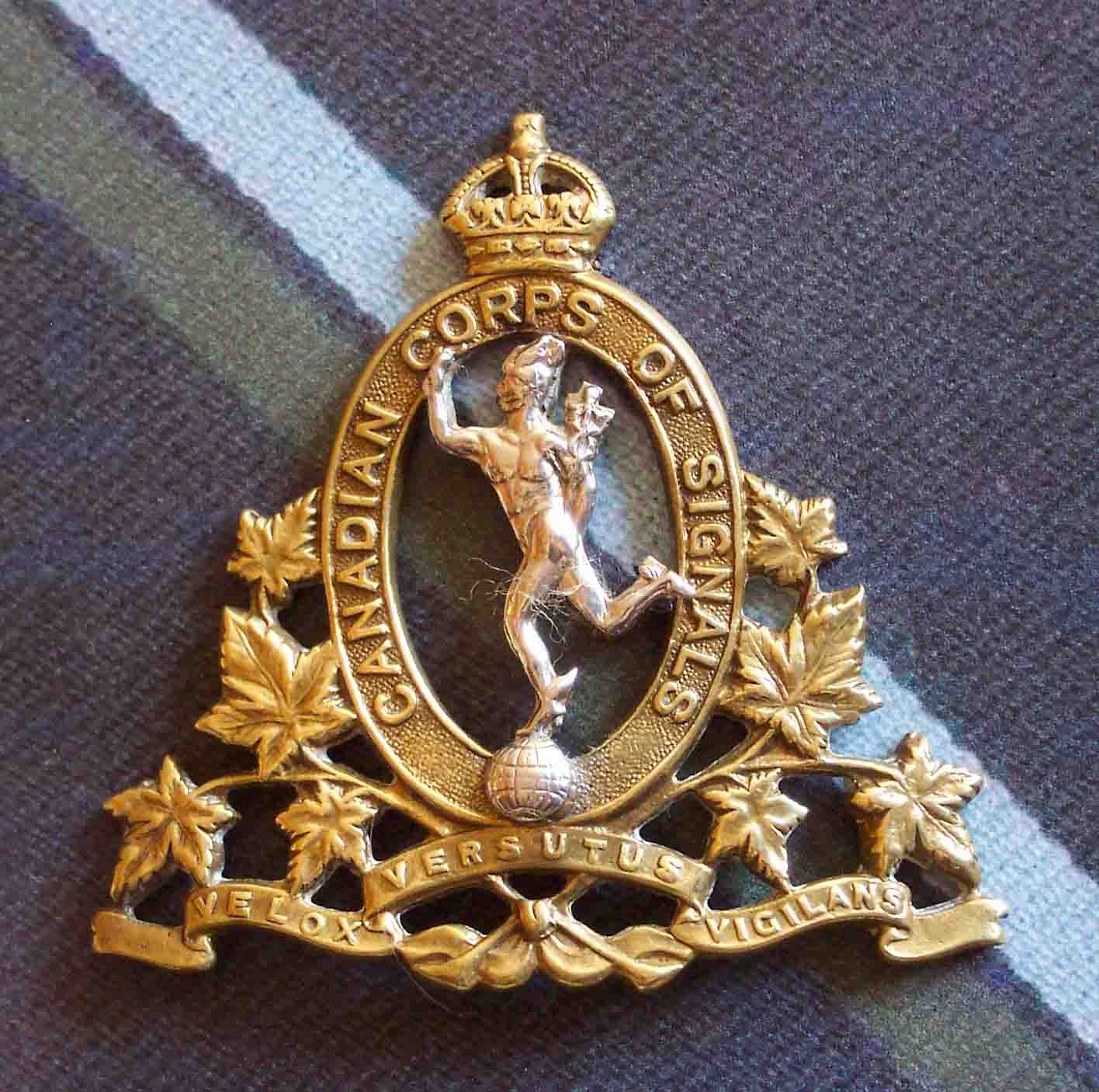 By General Order (GO) 167 of 24th October 1903 authorisation was given for the formation of the "Canadian Signalling Corps (Militia)" (CSC). The first independent organised Signals Corps in the British Empire.
On 1st August 1921 Signal units were formed into the Non Permanent Active Militia (NPAM). The units were known collectively as the Canadian Corps of Signals. These units did not get the 'Royal' title until 1936 when they were absorbed into the permanent force. The above badge of the Canadian Corps of Signals was authorised under G.O. 233 of 1st August 1921.