CANADIAN DEFENCE FORCE.
COMMUNICATIONS AND ELECTRONICS BRANCH.
ALL RANKS, CLOTH COMBAT BADGE.
1972 - CURRENT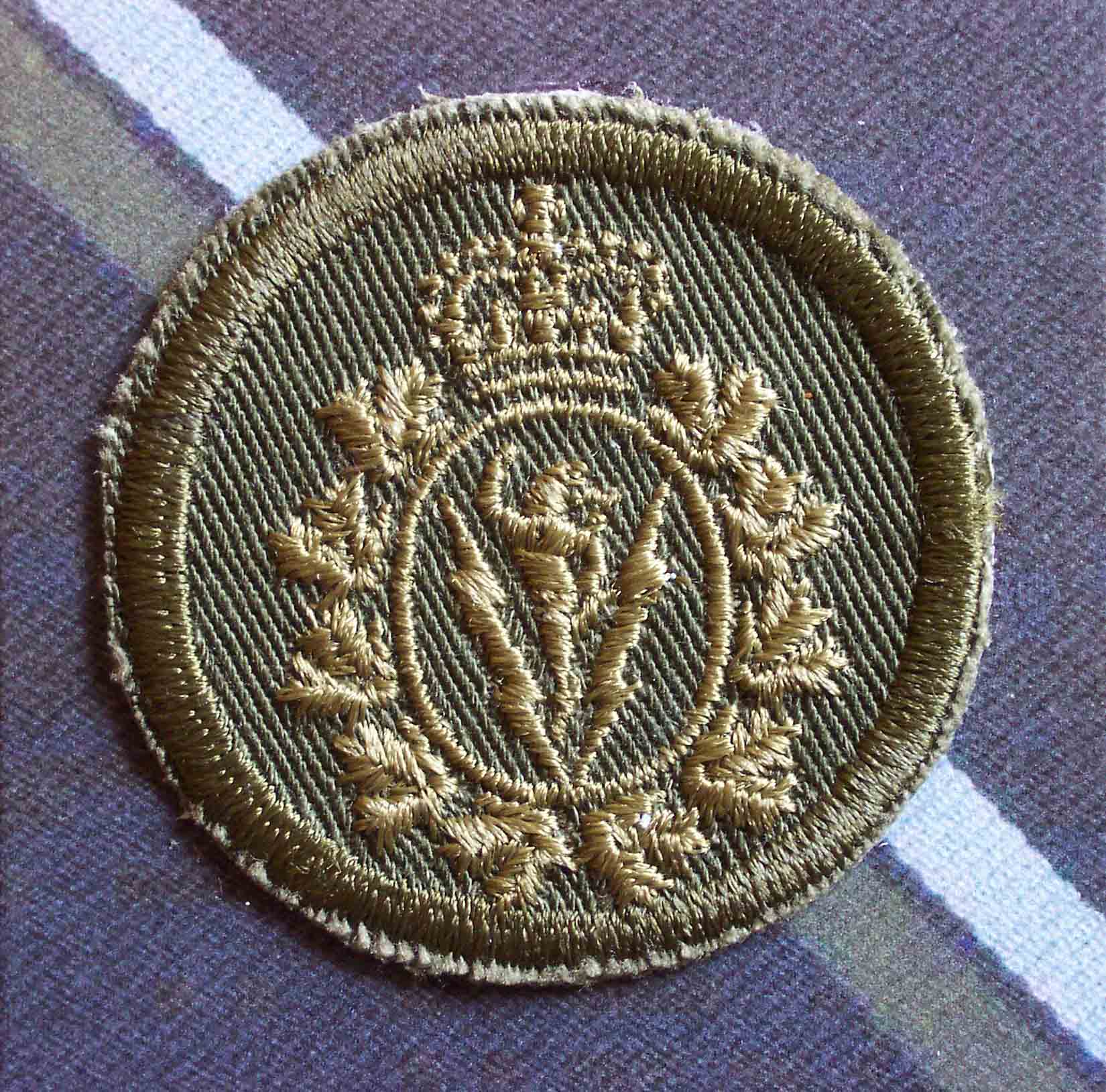 As with the change over of the Royal Canadian Corps of Signals cap badge in 1972 to the Communications and Electronics Branch, with it went the old green combat cap badge and the above version took it's place.
The branch badge is officially described as follows;
'Within a wreath of stylised maple leaves Or, a cartouche azure edged Or, charged with the figure of Mercury carrying a caduceus between two flames of lightning issuant from centre badge Or, the whole is ensigned with the Royal Crown Proper.'