CANADIAN DEFENCE FORCE.
COMMUNICATIONS AND ELECTRONICS BRANCH
EMBROIDERED CLOTH, NON - COMMISSIONED RANKS.
1972 - CURRENT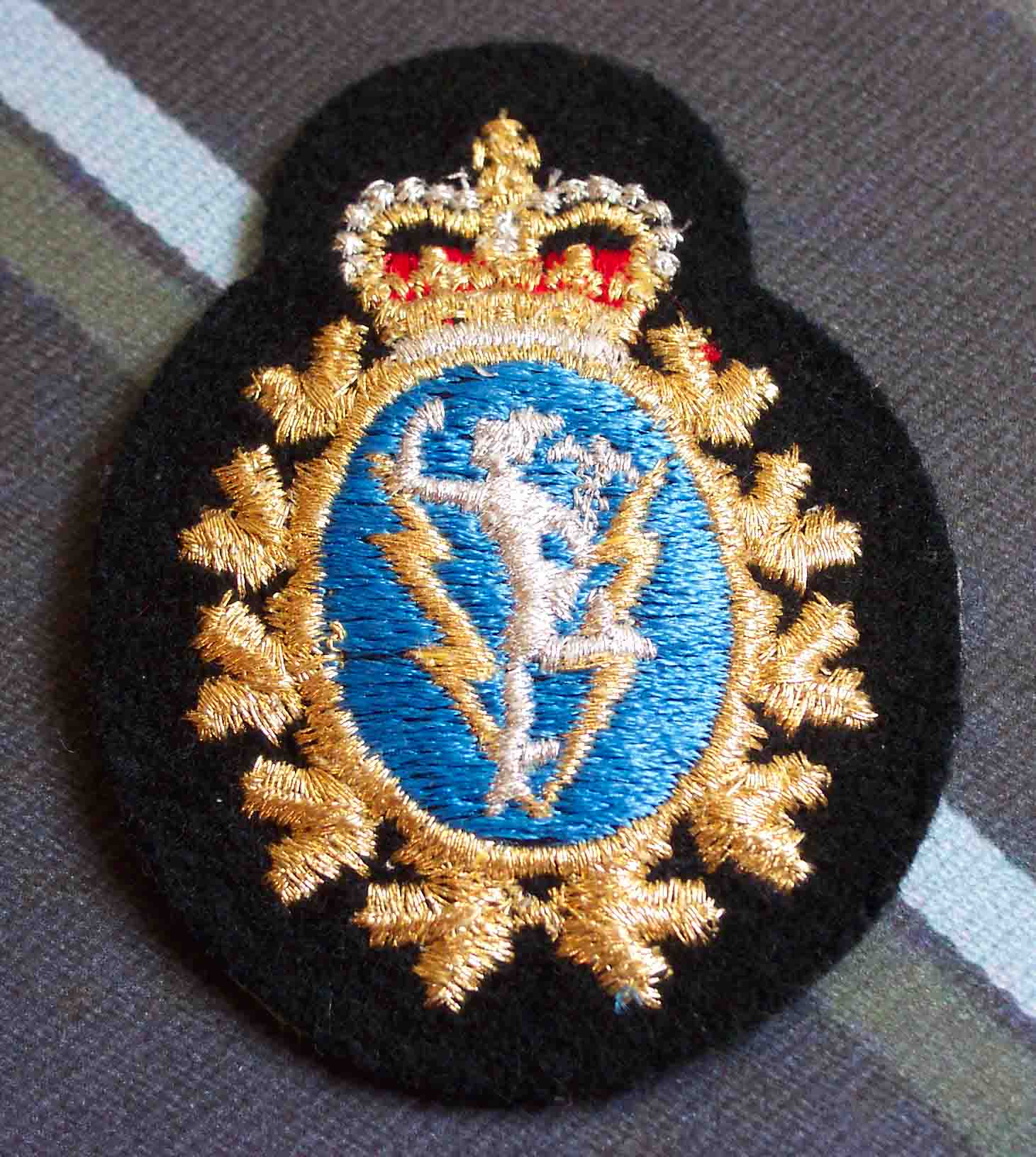 Although the newly constituted Communications and Electronics Branch cap badge was approved in October 1971, authorisation for the badges was not made until 10th April 1972.
The above illustration of the C & E Branch beret badge of embroidered silk on a black back ground is for non-commissioned ranks only. Officer of the Branch have a bullion badge of the same design. This badge is worn on the Canadian Forces green beret.
There is on display in Joe Costello's web site Webmaster@RCSigs.CA two different types of Officer's Bullion cap badges that can be seen.