CANADIAN DEFENCE FORCE.
COMMUNICATIONS AND ELECTRONICS BRANCH.
OFFICERS PATTERN - EMBROIDERED BULLION
CIRCA - 1972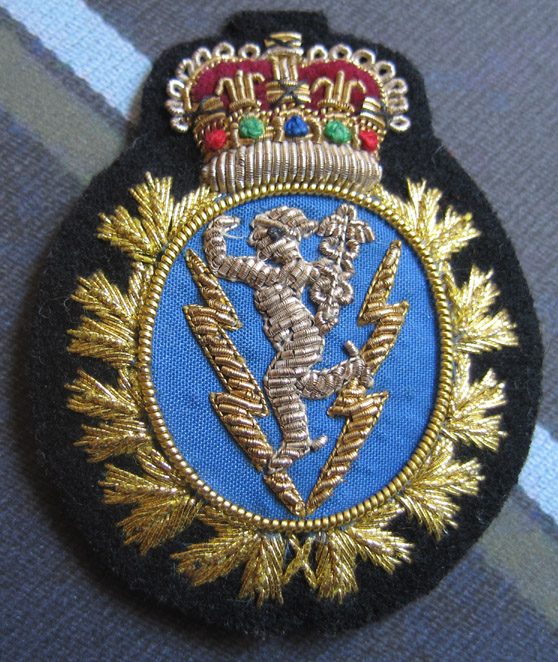 The above illustration of the Communication and Electronics Branch Officer's Embroidered Bullion badge is another version of the Officer's Pattern Metal and Cloth badge that was worn on the Forage Cap Blue.
I have been unable to verify if this badge was official or not but so far have been unable to do so.
Mr. Joe Costello webmaster at www.rcsigs.ca has been kind enough to advise me that although the badge is genuine he has only seen a very few examples and so far he has never been able to find any photographic evidence that the badge was ever used as either a purchase or issue item.