CANADIAN SIGNAL CORPS
OTHER RANKS, CAP BADGE
(LARGE PATTERN), COPPER
1908 - 1922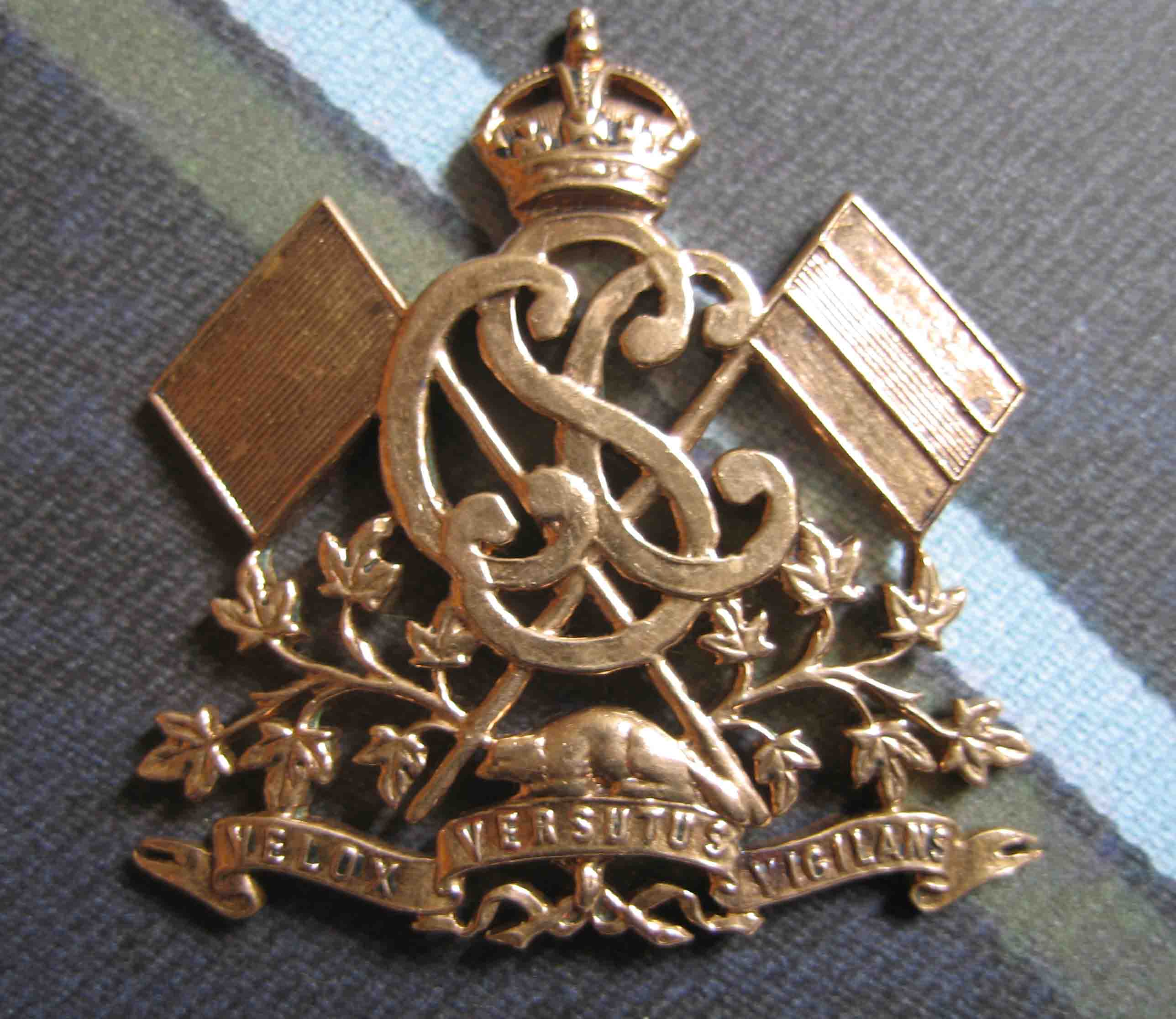 Although authorisation for the Canadian Signalling Corps "(Militia)" (CSC) was given in General Order 167 of 24th October 1903. It was not until March 1908 under General Order 33 that the first Canadian Signalling Corps cap badge was authorised.
The design put forward and eventually accepted for this cap badge was in fact Major W. Bruce M. Carruthers, the first Commanding Officer of the Canadian Signalling Corps own design.
As well as the letters CSC the crossed flags design was a Canadian variation on the badge of the British 21st Lancers (With whom a young Lieutenant, Carruthers had served). At the same time a rebuilt Corps Motto "Velux Versutus Vigilans" was added to the badge in place of a regimental name.
There is another Other Ranks cap badge known as the "Small Pattern" that can be seen elsewhere in this site. The above illustration is commonly known as the (Large Pattern).
The photo postcard below clearly shows a member of a "Colonial Coronation in Contingent Camp" wearing the above illustrated cap badge. This Contingent would have dated from 1911 and would have been for King George V Coronation.