CANADIAN SIGNAL CORPS
OTHER RANKS, CAP BADGE, (SMALL PATTERN)
and
Officer's collar badge
1908 - 1922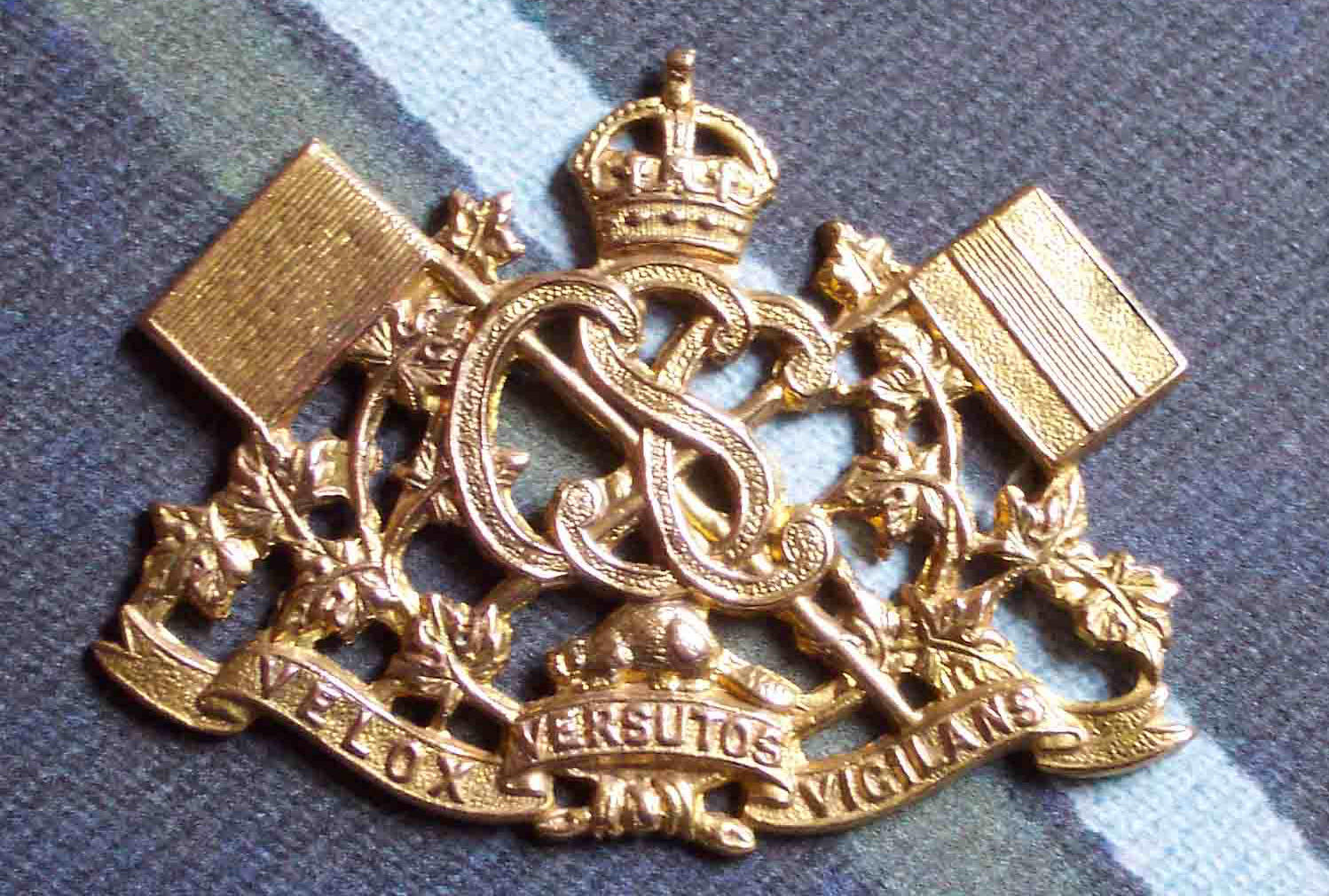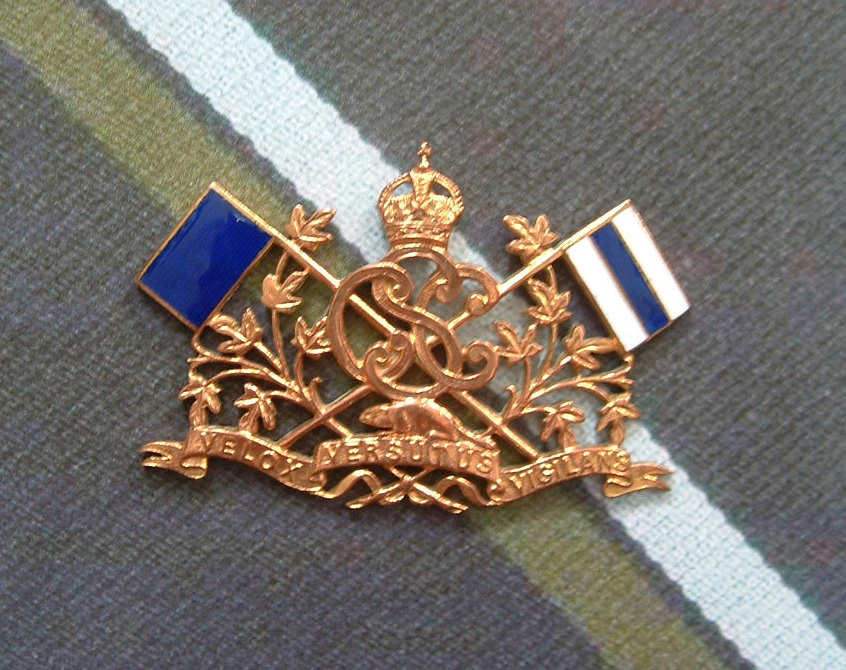 Courtesy of the Ewen Cameron Collection.
On the 24th October 1903 under G.O. 167, authorisation was given for the formation of the Canadian Signalling Corps "(Militia)" (CSC). The unit was put under the command of Captain W. Bruce M. Carruthers.
In March 1908 the first Signalling Corps cap badge was authorised under G.O. 33 and happened to be the design put forward by the then Major Bruce Carruthers who was the Assistant Adjutant-General for Signalling.
The above illustration is of the Canadian Signal Corps Other Rank's cap badge (Small Pattern), alternately described as Small Cap, 3rd Div Cap or Large Collar. There is no actual authorisation for this badge to be worn as a collar badge. Officer's however did have a collar badge as can be seen above.
Authorisation for this badge was rescinded under G.O. 71 of 1922 as a new cap badge had been approved and authorised.
The reason for the two badges depicted above is to show that the copper badge on the left has the word VERSUTOS spelt incorrectly with an 'O' and the Officer's collar badge on the right has the word VERSUTUS with a 'U' spelt correctly.