ROYAL CANADIAN CORPS OF SIGNALS.
ALL RANKS, CLOTH COMBAT BADGE.
1954 – 1972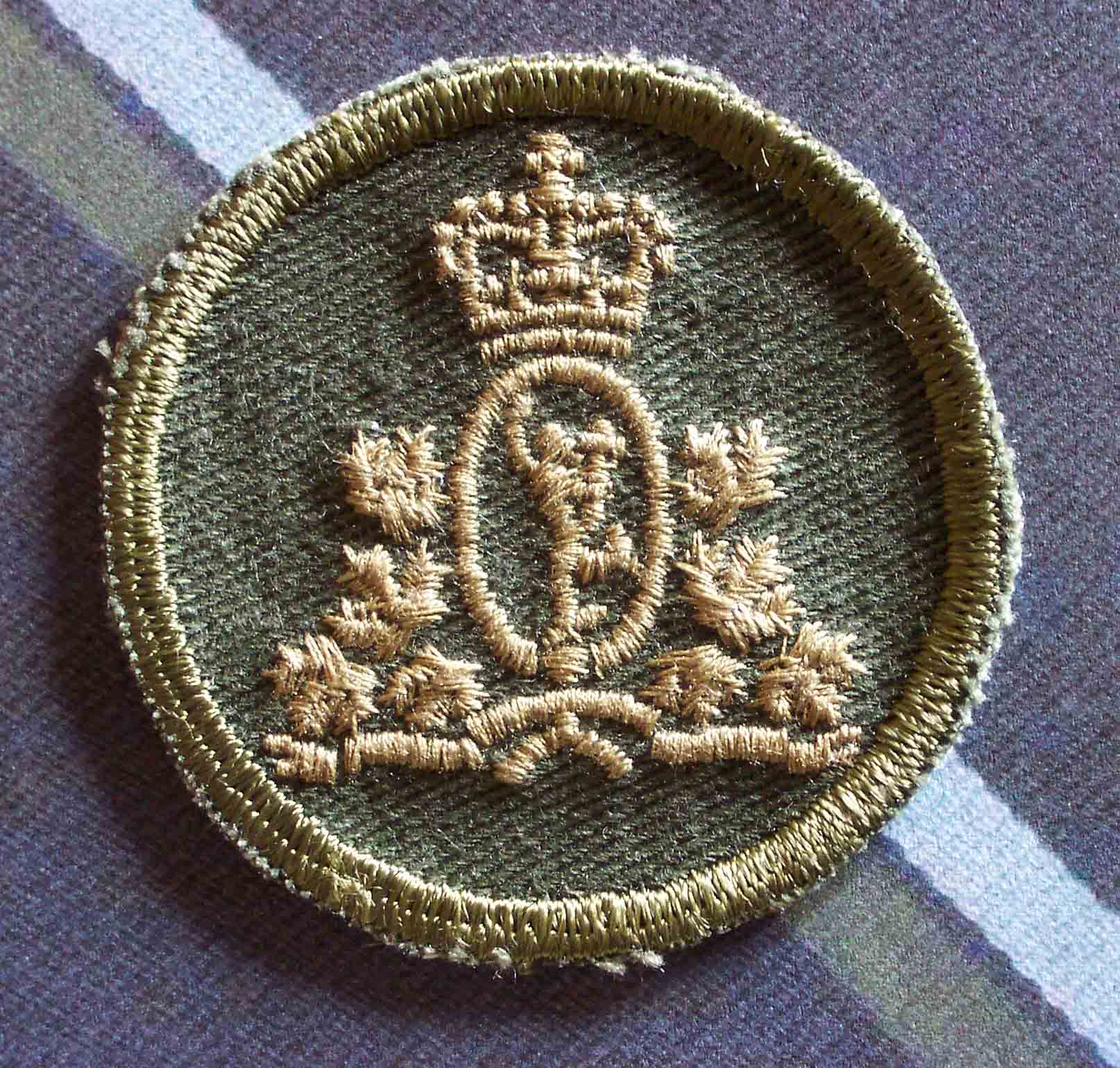 As with many countries, the change in military combat uniforms necessitated the change in headgear.
With the adoption of the olive green combat cap it was not necessary to have a metal cap badge; therefore the cloth cap badge of corps and units replaced these metal badges.
The hat that this badge is sewn onto is commonly called a "Booney Hat".