ROYAL CANADIAN CORPS OF SIGNALS.
OTHER RANKS, GILDED METAL AND WHITE METAL.
1922 – 1954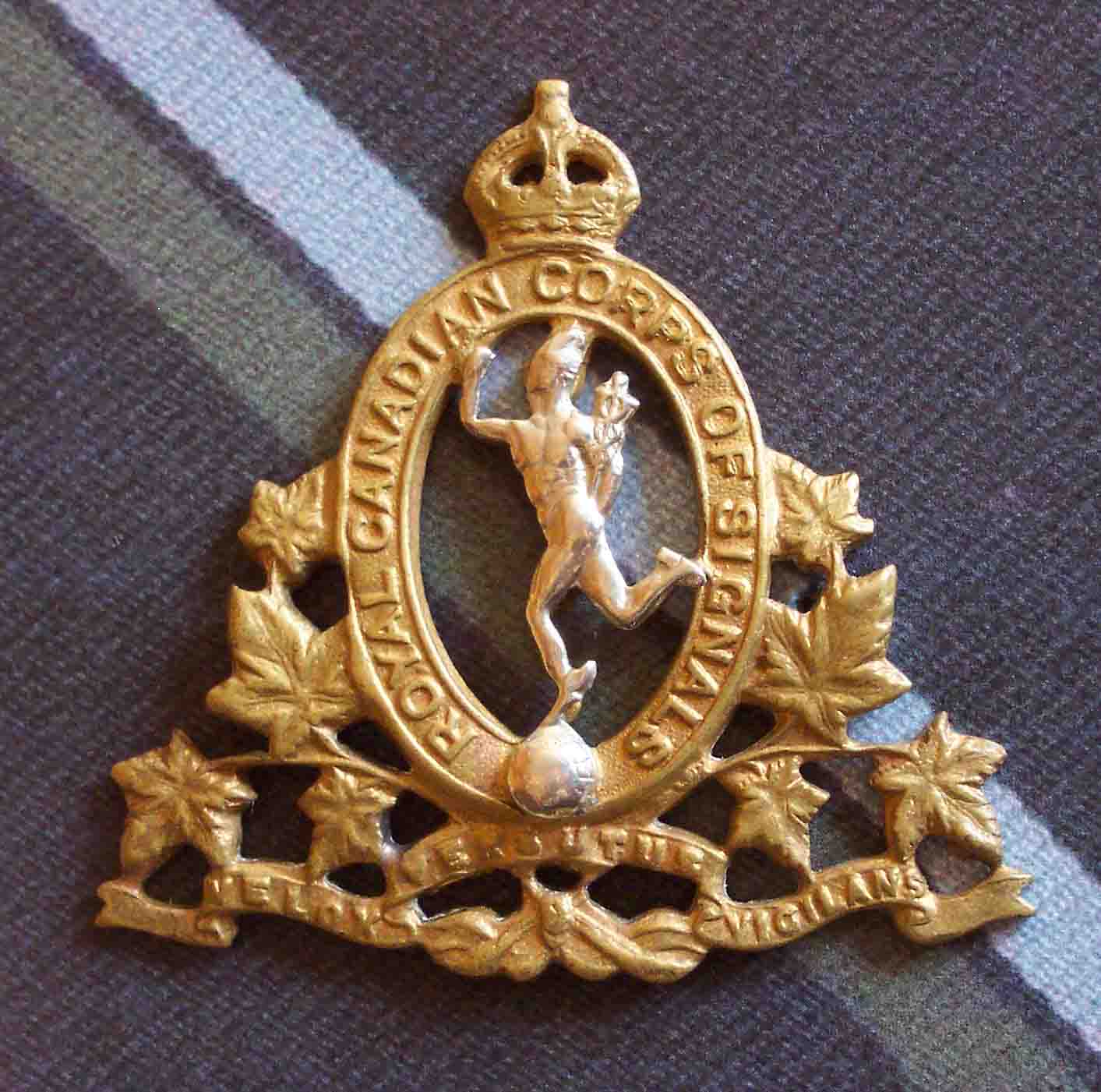 Other than the Officer's Pattern of this cap badge being made of gilt and silver plate compared to the other ranks badge being made of gilded metal and white metal. The main difference between the badges is in fact that the Officer's Pattern is actually a two piece badge.
The silver Mercury on the Officer's Pattern can be unhooked from the rear of the badge and detached, whereas the Mercury on the other ranks badge is bonded onto the oval.