ROYAL CANADIAN CORPS OF SIGNALS
OFFICER'S DRESS PATTERN BUSBY BADGE AND PLUME
BRASS AND WHITE METAL
1954 - 1969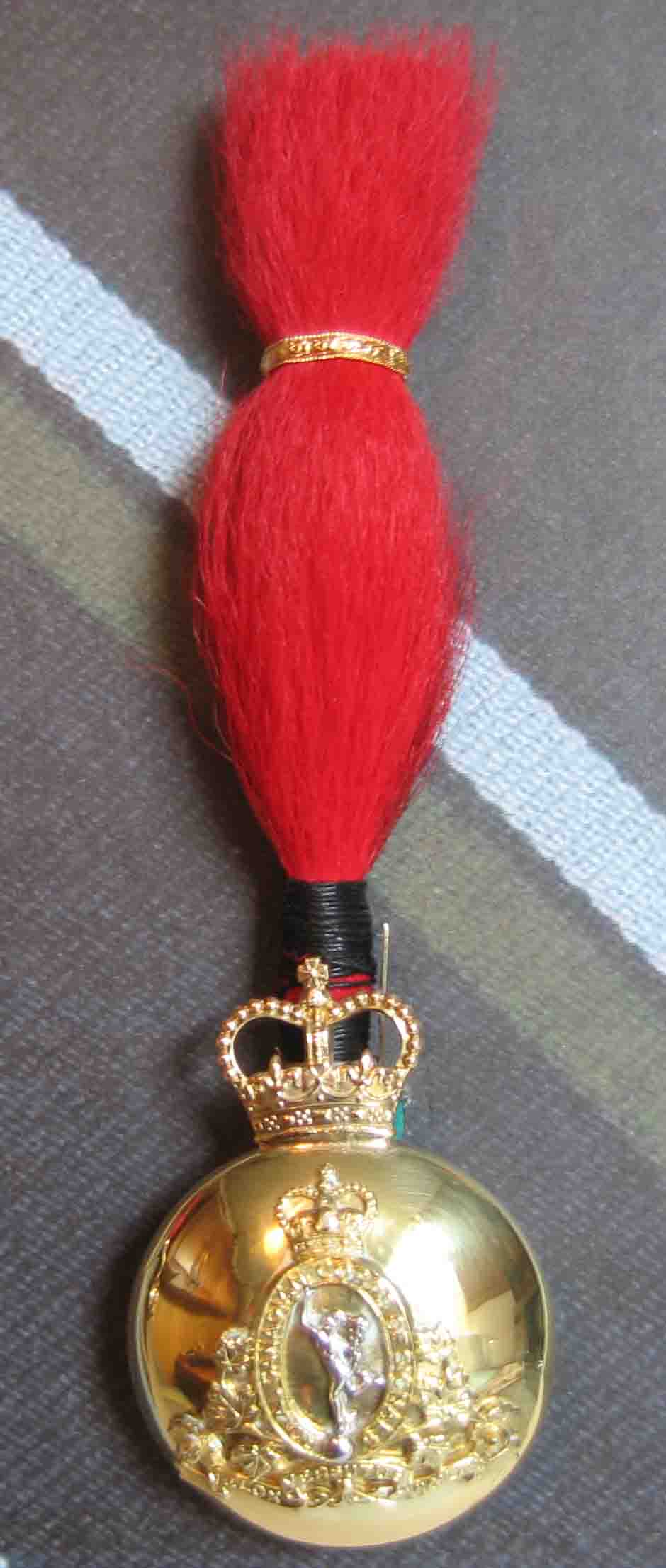 The above-illustrated version of the Royal Canadian Corps of Signals Busby Badge and Plume is the 1954 version with the Tudor Crown.
This badge was worn by the Corps Band from 1954 until 1969 when the Royal Canadian Corps of Signals Band was merged with the Royal Canadian Dragoons Band to become the Canadian Forces Vimy Band. Unfortunately the 1994 reduction in Canadian Forces meant the standing down of the band and it continues today only as a volunteer band.
An interesting point with this particular badge is that a past bandsman must have had an accident, as the badge has at some time been repaired by attaching the badge to the roundel using three small screws. The original fixing was three small pieces of wire, which were welded onto the badge and were not the strongest of fixings.
I still have the provenance of this badge by way of some photographs showing the badge and plume in place on the Busby itself.