ROYAL CANADIAN CORPS OF SIGNALS
OFFICER'S DRESS PATTERN BUSBY BADGE AND PLUME
BRASS AND WHITE METAL
CIRCA - 1930's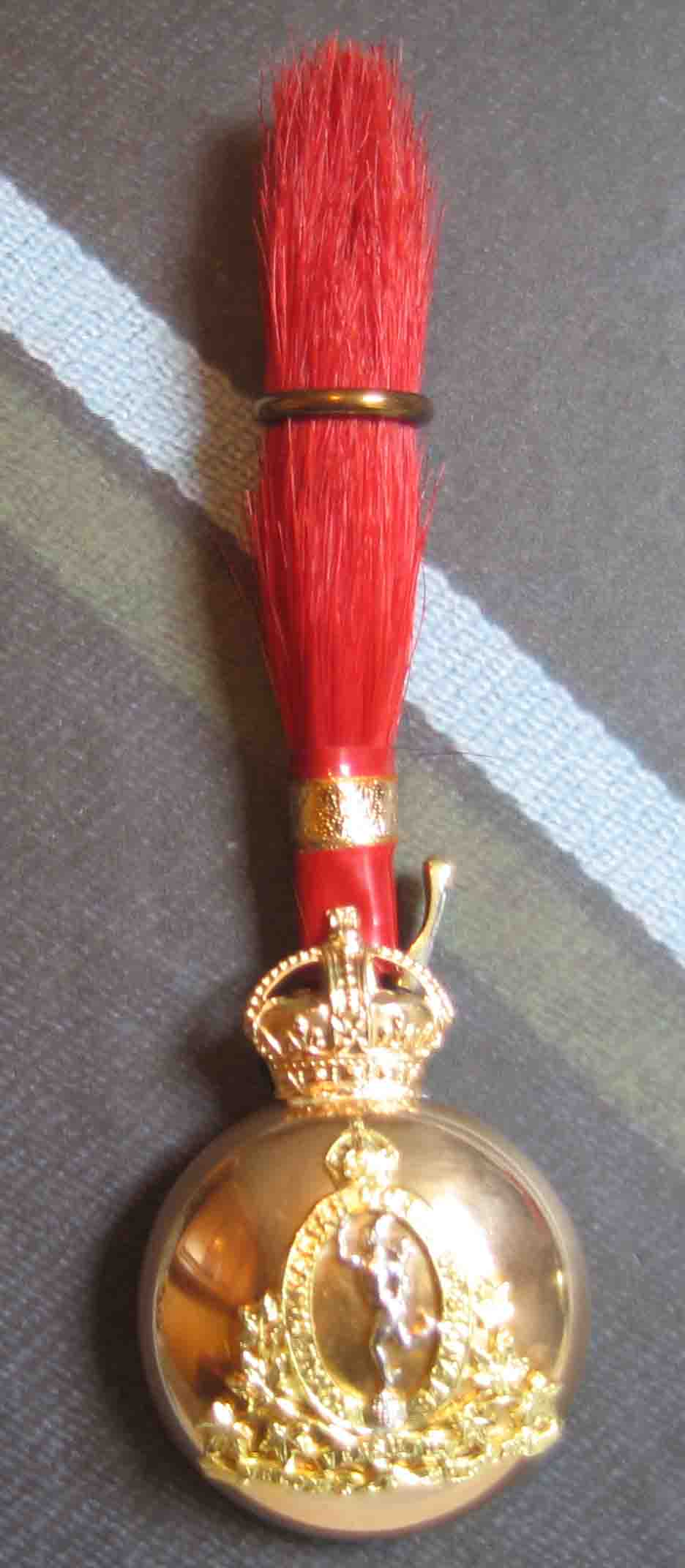 The exact date of the above Royal Canadian Corps of Signals Busby Badge and Plume is not known. However it is thought to have been worn from roughly the same time as the British Royal Corps of Signals Busby Badge which was the 1930's.
This form of Headdress was originally only used by Officers of the Corps but as time went on the Corps Band were also permitted to wear it.
The badge depicted is the 1922-1954 version of the Corps Badge. Unfortunately, even Joe Costello owner of the www.rcsigs web site has no actual dress regulations for this badge.