ROYAL CANADIAN CORPS OF SIGNALS
OFFICER'S (UNOFFICIAL) BULLION
COLOURED FIELD SERVICE CAP BADGE
1951 TO 1953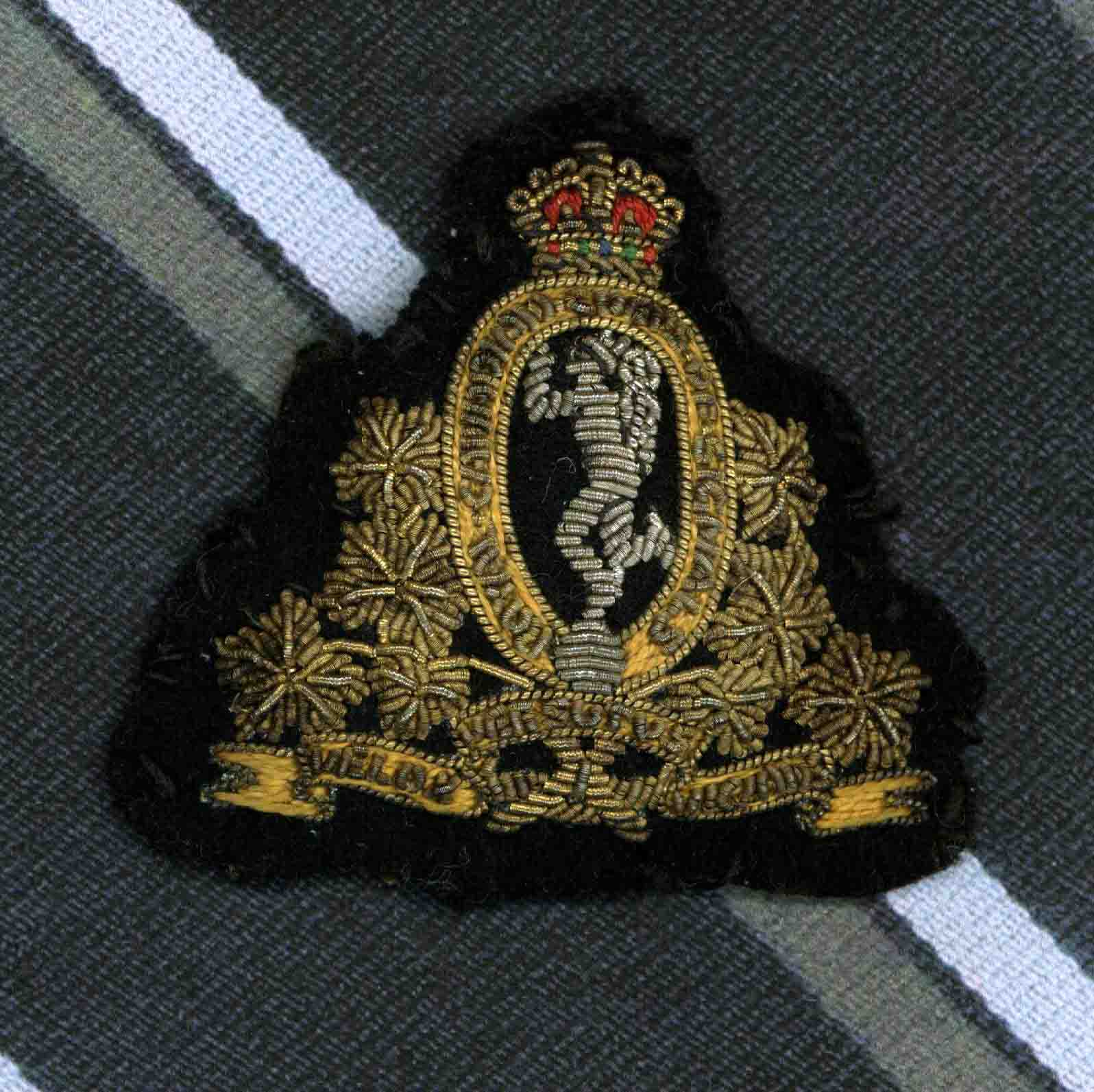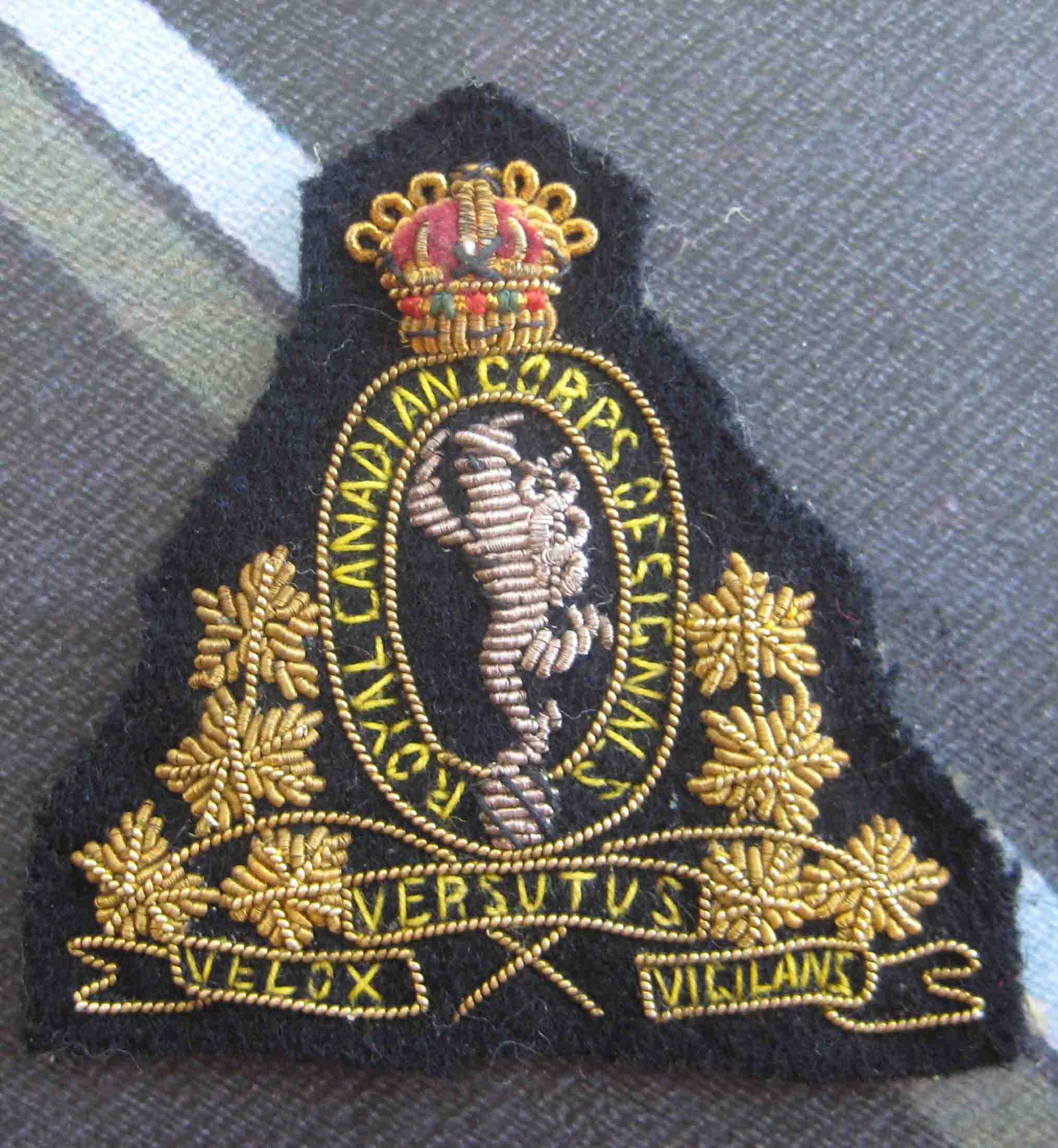 Photograph Courtesy of Doug Noble
The above illustrated Royal Canadian Corps of Signals unofficial coloured field service cap badge, with a well defined Tudor Crown is thought to have come from the Korean campaign 1951 to 1953. There is also a version of this badge with a khaki backing that was worn on the khaki beret of the time.
The total number of Canadians who served in this theatre of war was 26,000 of which some 500 were killed.
I am advised by Phillip Herring a Veteran Member of The British & Commonwealth Military Badge Forum who has a khaki backed version of this badge in his collection and has spoken to veterans of this war, that these badges were made in Japan and were actually worn by Battalion Signals Officers of the time.