ROYAL CANADIAN CORPS OF SIGNALS
OFFICERS (UNOFFICAL) BULLION
KHARKI BERET BADGE
1951 - 1953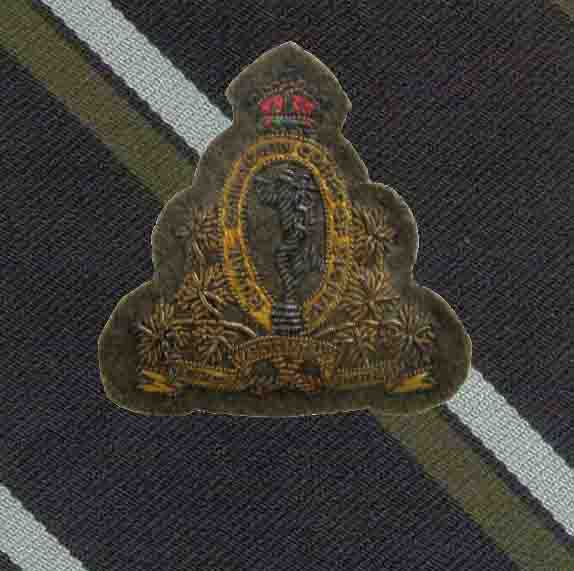 (Photo Courtesy of Philip Herring)
The above illustration from Phillip Herrings collection is that of an Officer's (Unofficial) Bullion Embroidered Khaki Beret badge.
These badges were worn during the Korean War and this particular design along with the Officer's (Unofficial) Coloured Field Service Embroidered Cap badge were thought to have been made in Japan.
Over 26,000 Canadian personnel served in this conflict of which there were over 500 killed.