ROYAL CANADIAN CORPS OF SIGNALS.
OFFICER'S PATTERN, OXIDISED BRONZE.
1922 - 1954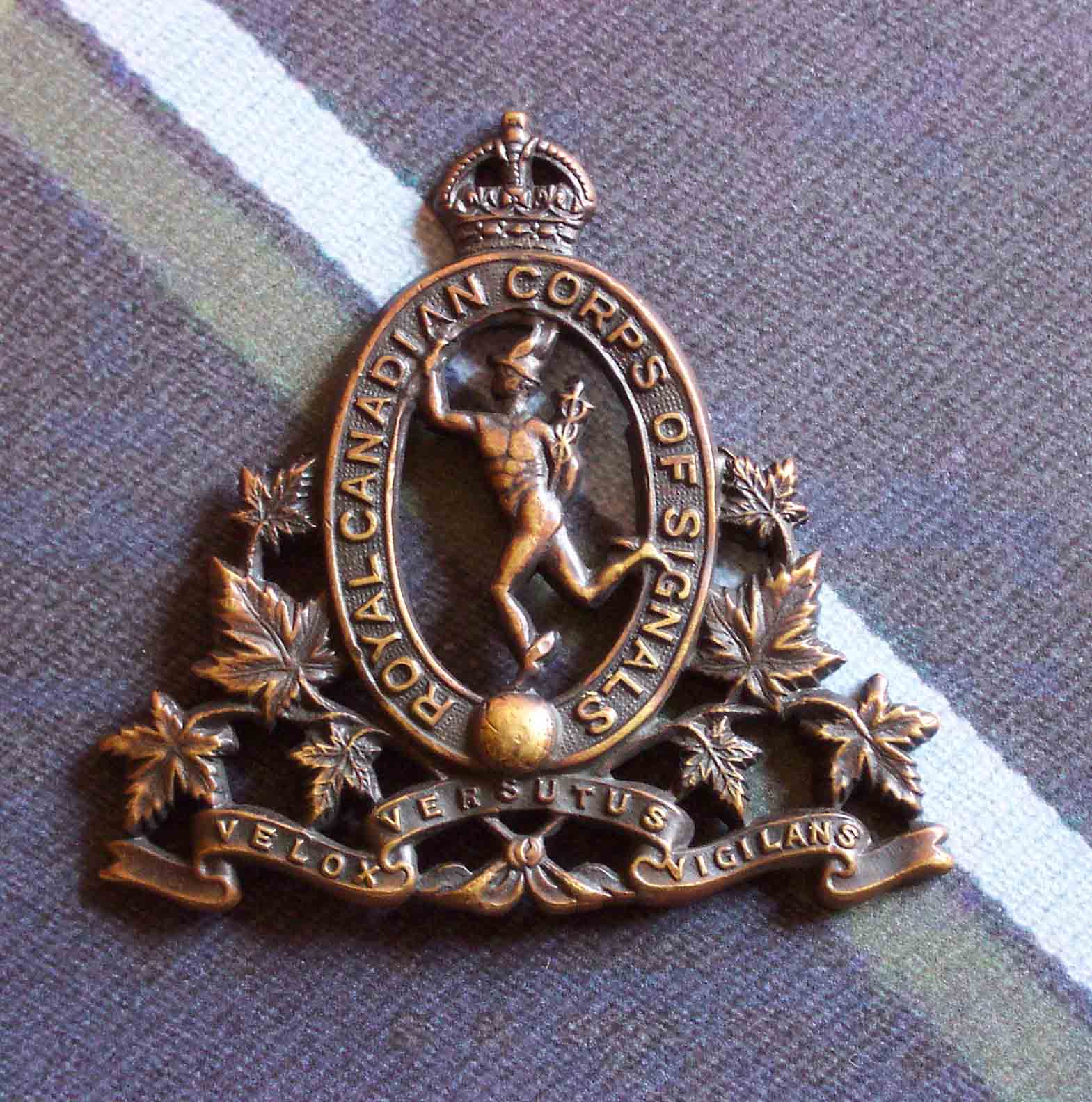 Below is the exact extract from G.O. 104 of 1922 for the above Officer's Pattern cap badge.
Orders and Authorities 1922 G.O. 104
Description
DRESS REGULATIONS FOR THE CANADIAN MILITIA, 1907 - AMENDMENTS
Dress Regulations for the Canadian Militia, 1907, are amended as follows;
Royal Canadian Corps of Signals
Badges as described hereunder are authorised :-
Cap Badges
In gilt with the figure of Mercury in silver; Service Dress, oxidised bronze. An oval inscribed 'Royal Canadian Corps of Signals' and surmounted by a crown, with the figure of Mercury inset, standing on a globe. Partly encircling the oval, two sprays of maple leaves with stems crossed at the bottom, and fastened by a ribbon, the whole resting on a scroll inscribed -
Velox - Versutus - Vigilans
(Swift - Skilled - Alert)
Effective Date 1st June 1922.