ROYAL CANADIAN CORPS OF SIGNALS.
OFFICER'S PATTERN, GILT AND SILVER PLATE.
1954 – 1972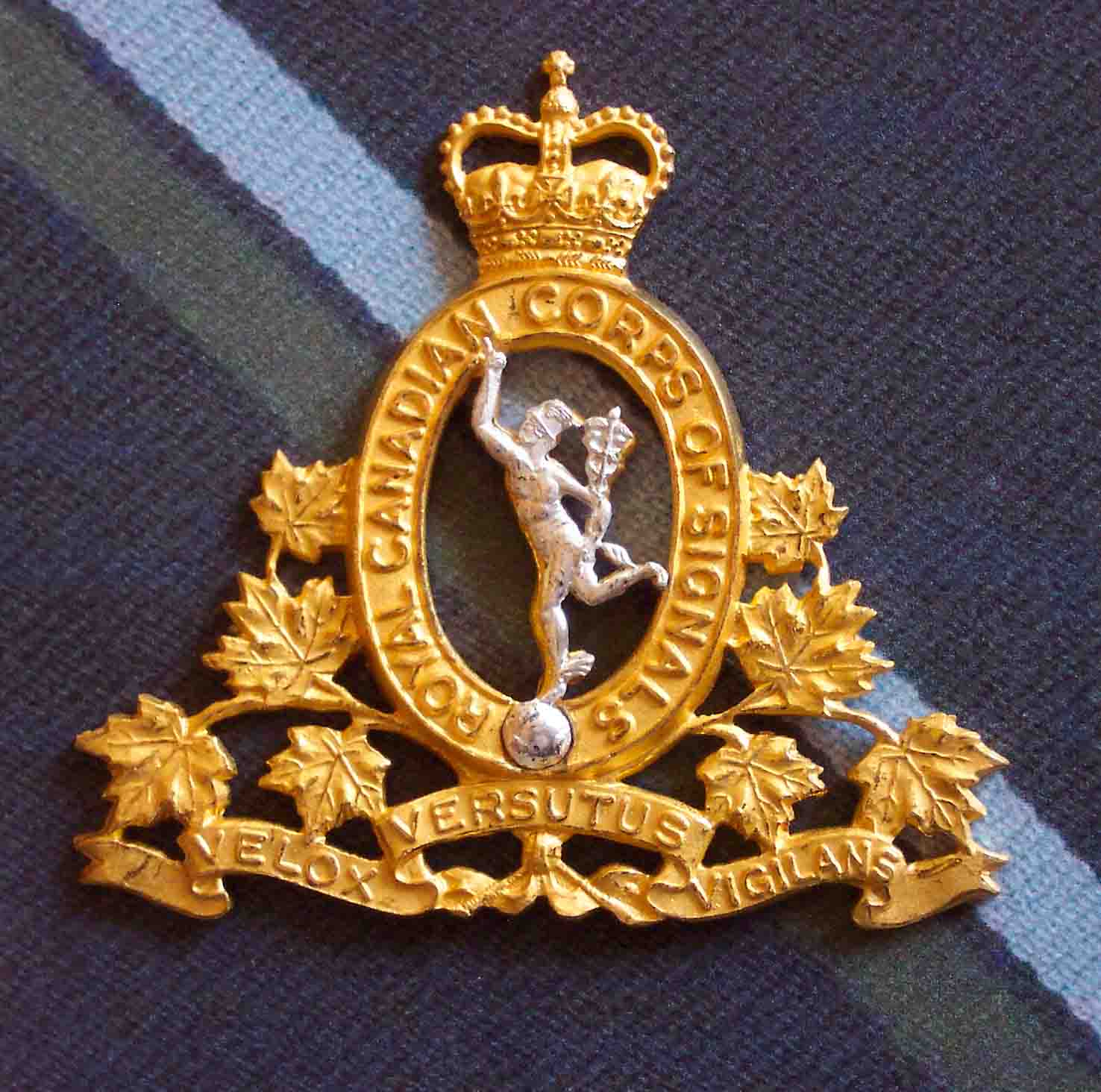 As Queen Elizabeth II is still monarch of Canada. When she became Queen in 1953 after the death of her father, the crown that surmounts the cap badge was changed from a Tudor Crown to the St. Edward's Crown.
The Officer's Pattern cap badge remained of gilt and silver plate manufacture, or bronze if worn with Service Dress.