ROYAL CANADIAN CORPS OF SIGNALS.
OTHER RANKS, ANODISED METAL.
1954 – 1972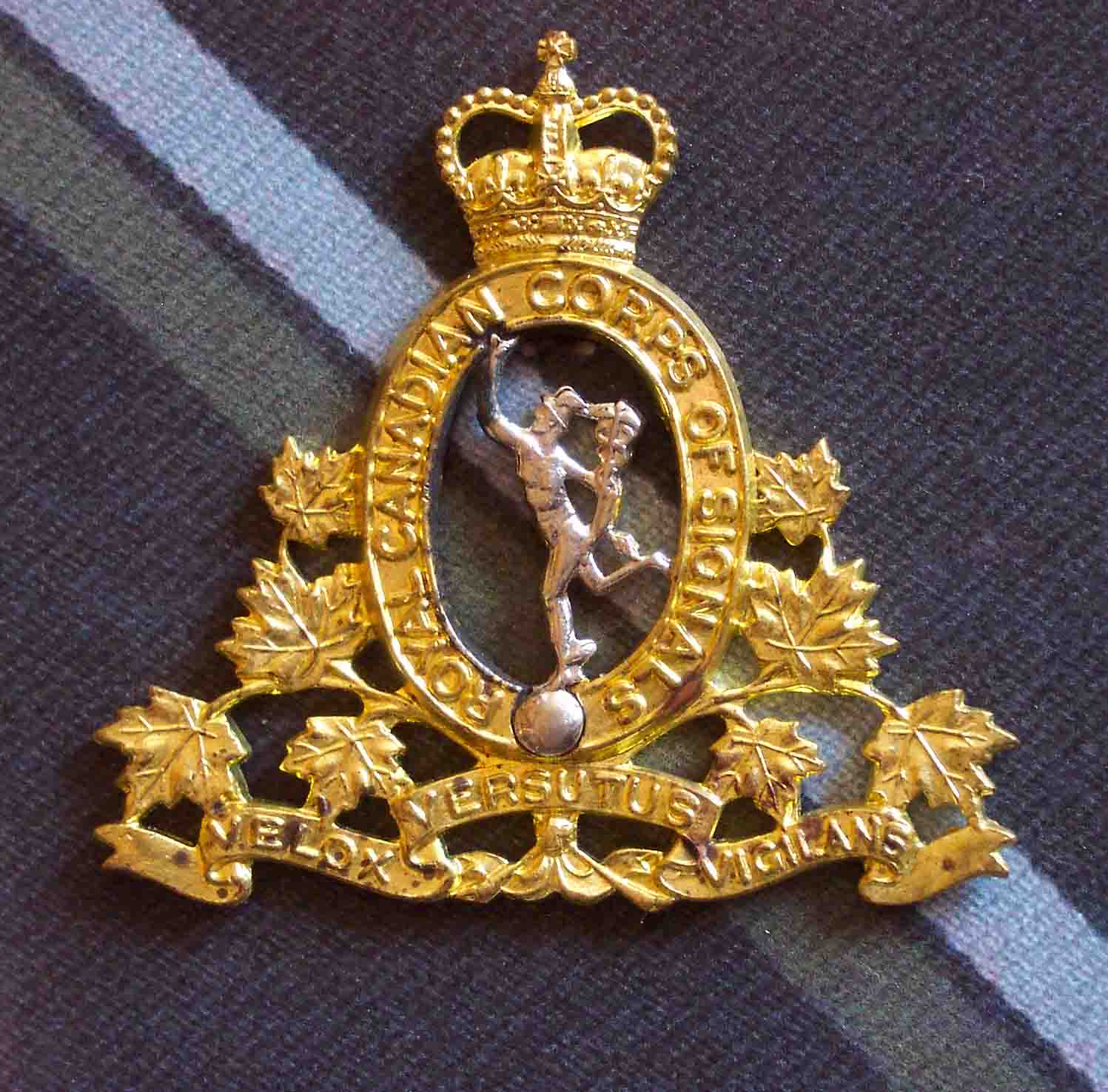 Consistent with many other countries within the Commonwealth who still had Her Majesty Queen Elizabeth II as their monarch at this time, the opportunity was taken to not only change from the Tudor Crown to the St. Edward's Crown but also change manufacture.
The above photograph shows an other ranks cap badge that is made of Anodised Metal opposed to the long time used bi-metal version, which had given sterling use for many years.
No doubt many "Squaddies" were pleased for at least one piece of equipment that they didn't have to polish.