AUXILIARY TERRITORIAL SERVICE (ATS).
ROYAL CORPS OF SIGNALS SECTION.
BREAST POCKET BADGE, AIRBORNE FORCES.
1941 - 1946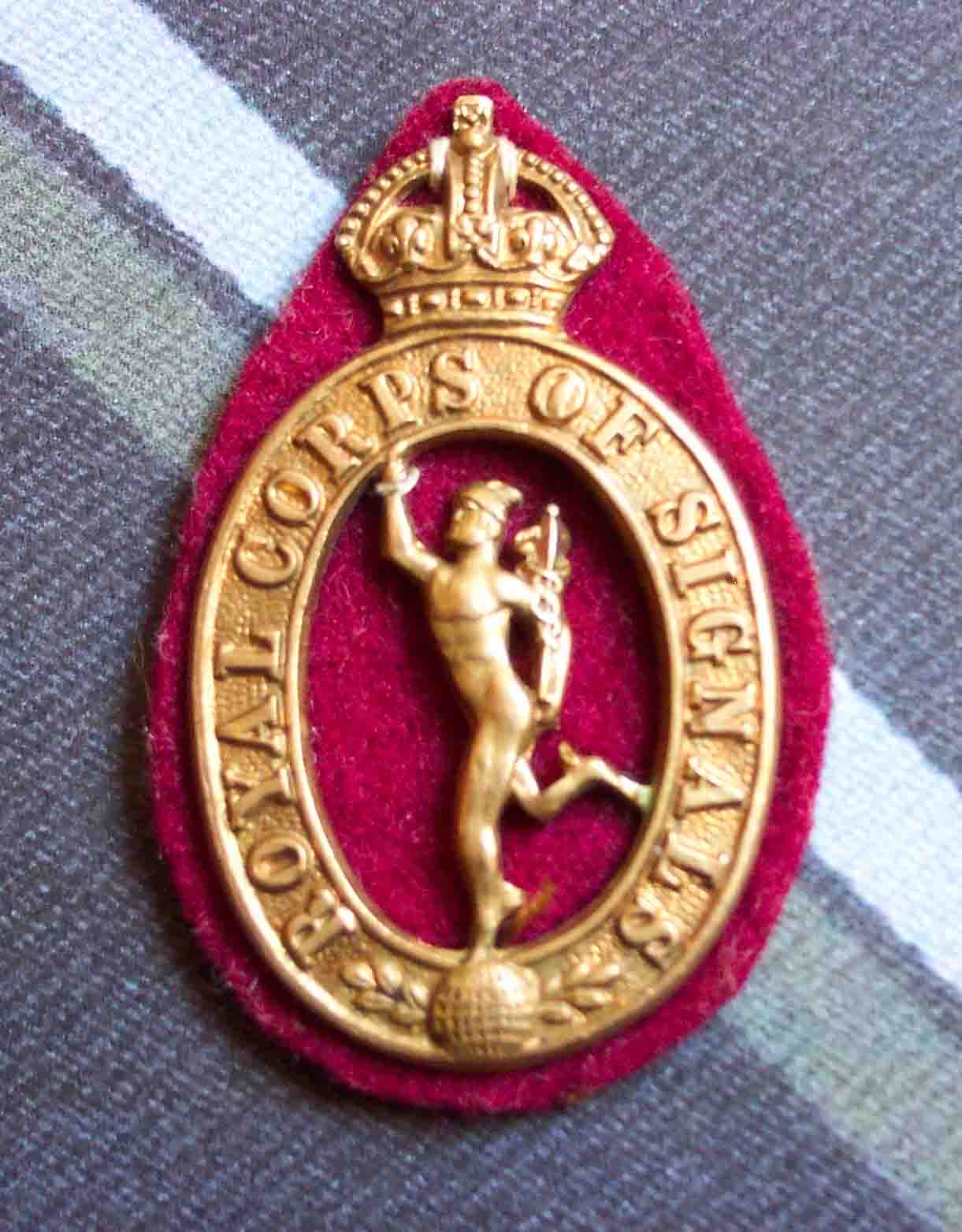 This particular badge was introduced at the inception of the 1st Parachute Brigade in 1940/41 when Officer's and men were transferred from various Regiments and Corps to make up the fledgling Brigade.
The badge is in fact the version worn by women of the Auxiliary Territorial Service (ATS) on their left breast pocket to show the branch of service they were attached to.
In the above illustration the Royal Corps of Signals badge has a backing of maroon cloth denoting that the wearer was attached to the Signal Section of the Airborne Brigade.
The badge which is made of all the same metal i.e. no Silver "Jimmy" in the middle, has been attached to the maroon cloth backing by three very small stitches which can just be seen in the above illustration.