ROYAL CORPS OF SIGNALS
16th INDEPENDENT PARACHUTE BRIGADE GROUP
SIGNAL SQUADRON
OFFICER'S BULLION BERET BADGE
1948 - 1959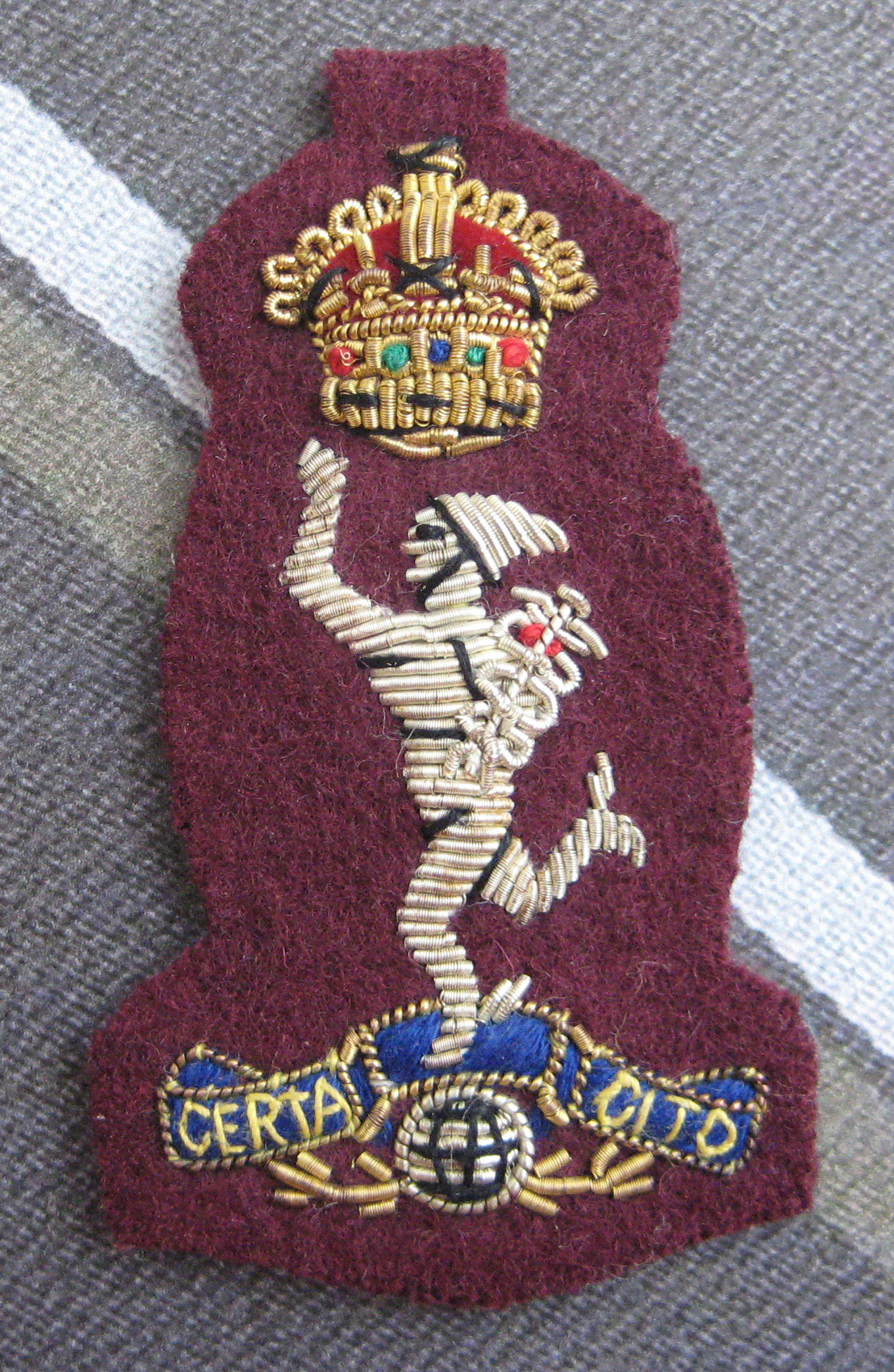 The above Officer's Bullion Beret Badge is thought to have been worn on a Maroon beret by an Officer of 16th Independent Parachute Brigade Group Signals Squadron which was formed when 2nd Independent Parachute Brigade Signal Squadron changed it's name in 1948.
This unit was the forerunner of 216 Parachute Signals (Parachute Brigade Group) Signal Squadron which it became on the 1st September 1959 and in June 1965 became 216 Parachute Signal Squadron.

The above badge shows the Tudor Crown (King's Crown) as the unit was formed in 1948 during the reign of King George VI and was probably worn in the early 1950's as a private purchase item. This crown did not change until 1954 to the St Edward's Crown (Queen's Crown) when Queen Elizabeth II came to the throne.
The above badge quite clearly shows the Globe and Laurel Leaves below the Scroll and Motto which was agreed in the sealed pattern of 12 August 1946 and is currently held in the Corps Museum. Pre 1946 Officer's Bullion badges did not show the Globe and Laurel Leaves on either Berets or Caps FS Signal badges.
Although I can not prove the provenance of this badge as being an actual period piece either way. I can however say that the design of this badge is absolutely correct for the period of use as presented above.