ROYAL CORPS OF SIGNALS.
216 (PARACHUTE) SIGNAL SQUADRON.
OFFICERS PATTERN, BULLION.
1959 - CURRENT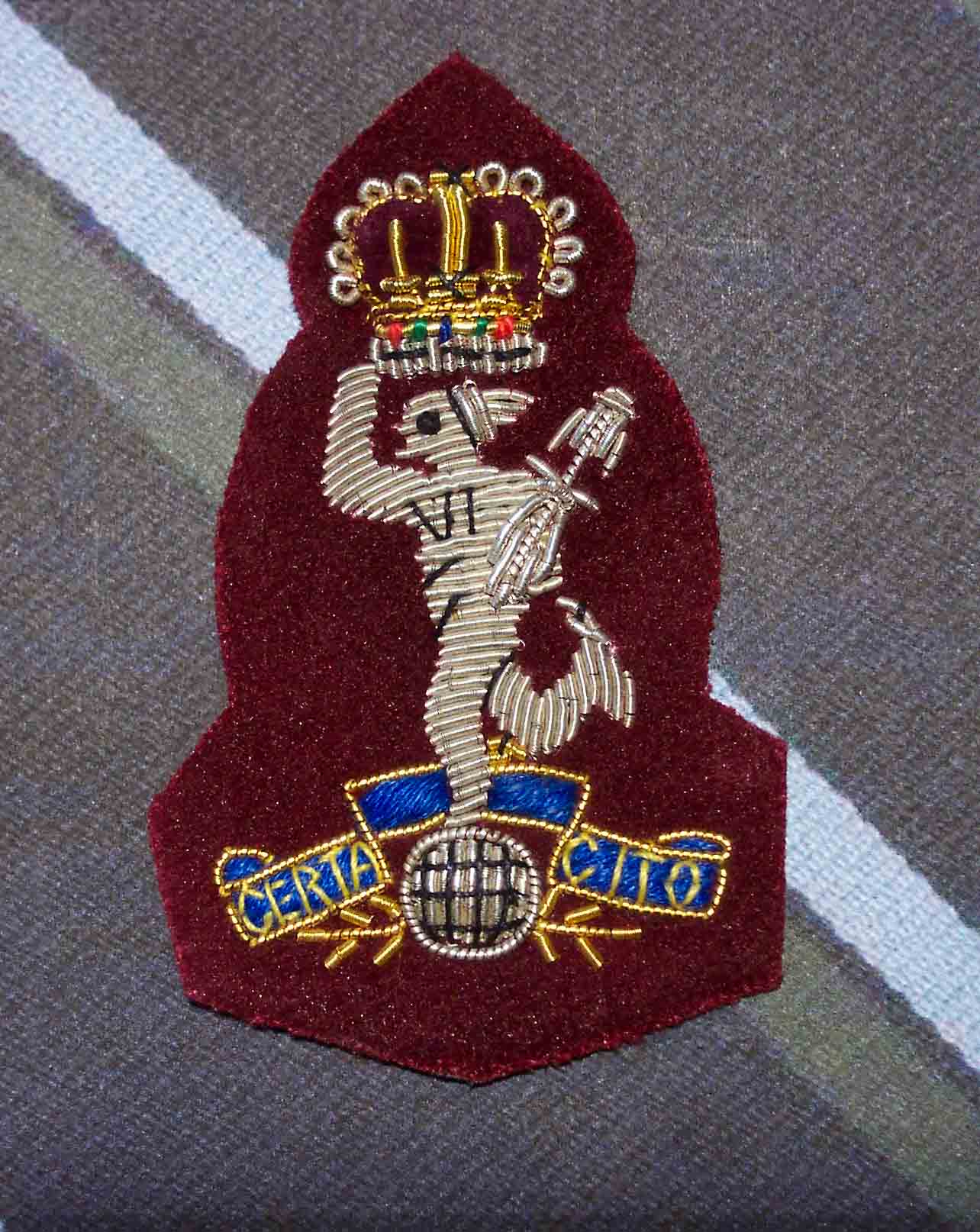 The antecedents of 216 Parachute Signal Squadron rest with 1st Parachute Brigade Signal Squadron which was raised in 1941. In 1959, 216 Signal Squadron was formed to replace 16 Ind. Para. Bde. Gp. Signal Squadron. It's numbers reflected the 1st and 6th Divisional Signals of the Second World War.
The Squadron title became 216 Para. Sig. Sqdn. in 1965. This remained until 1977 when it became 6 Field Force and Signal Squadron (216). In 1982 the Squadron handed it's duties over to 215 Signal Squadron but was reformed in October 1991 and in September 1999 became part of 16 Air Assault Brigade. Her Royal Highness The Princess Anne returned the name of the Squadron to it's original Parachute title of 216 (Parachute) Signal Squadron in 2006.
Officers wear a bullion Royal Signals beret badge on a maroon backing and other ranks wear a normal Royal Signals cap badge on a maroon beret. Unique to Para-Signals is the distinctive khaki lanyard made of parachute cord.