ROYAL CORPS OF SIGNALS
18th (UKSF) SIGNAL REGIMENT
OFFICERS PATTERN - BULLION
2005 - 2008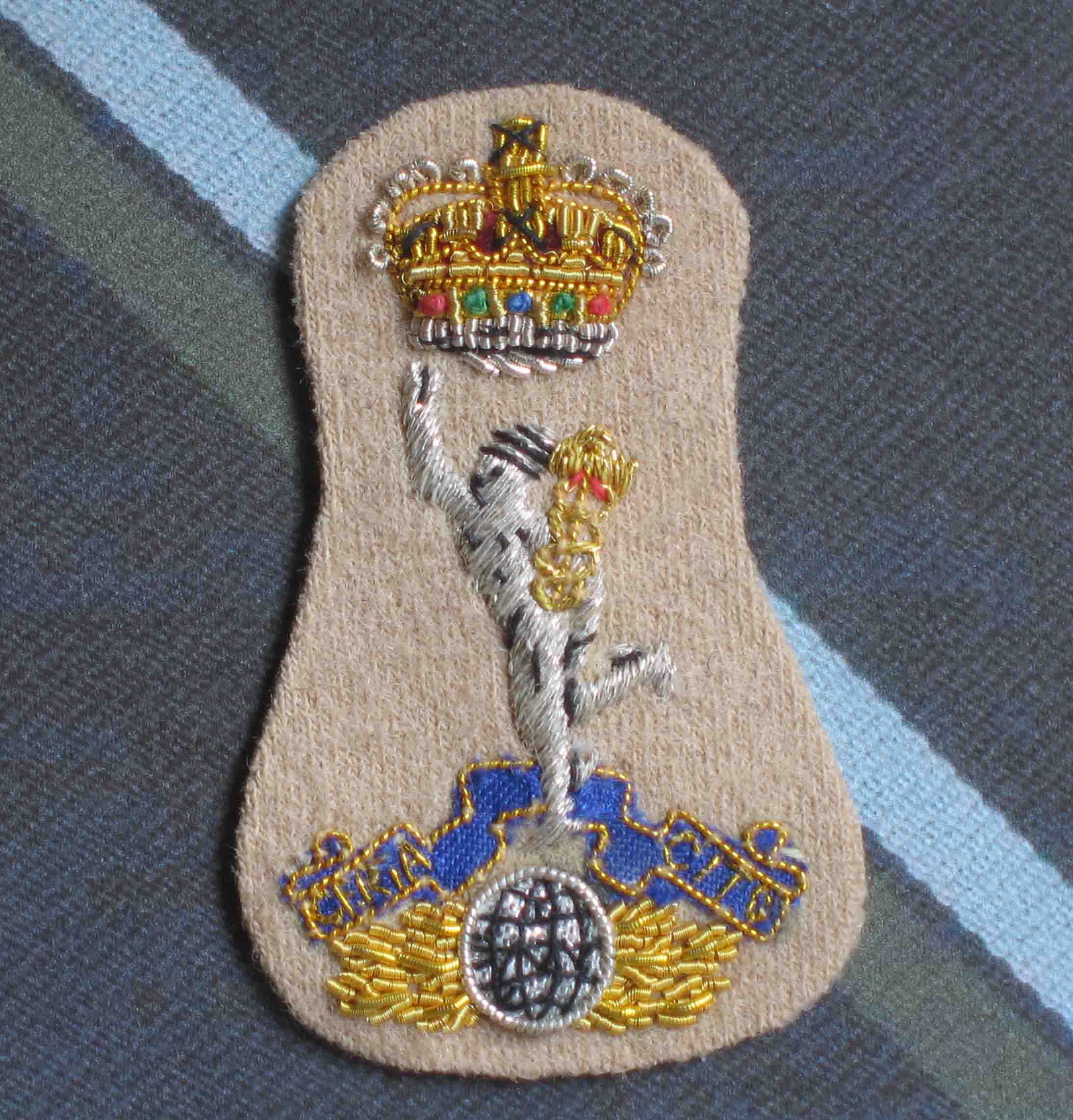 Created in 2005, along with two other new Special Forces Units namely the Special Forces Support Group (SFSG) and the Special Reconnaissance Regiment (SRR), the 18th (UKSF) Signals Regiment has a remit to provide signals support to other UKSF elements such as the SAS and SBS.
The Regiment has absorbed previous UKSF signals units such as 264 (SAS) Signal Squadron and a Royal Marine Signal Troop. It also has a reserve element in the form of 63 (SAS) Signal Squadron (V) which is a TA Squadron.
The main function of the Regiment is to provide secure communications for UKSF operations. Signals Int. and Electronic Int. Entry is only obtained after an induction course and then a 25 week Special Forces Communicators (SFC) Course.
The above illustrated cap badge is an Officer's Bullion Beret badge that is worn on the sand-coloured beret. An Unofficial version of this badge was worn by Officer's of 63 SAS Signal Squadron (V) from 1967 and can be seem elsewhere on this site.