ROYAL CORPS OF SIGNALS
18 (UKSF) SIGNAL REGIMENT
OFFICER'S WIRE WOVEN BADGES
AUGUST 2008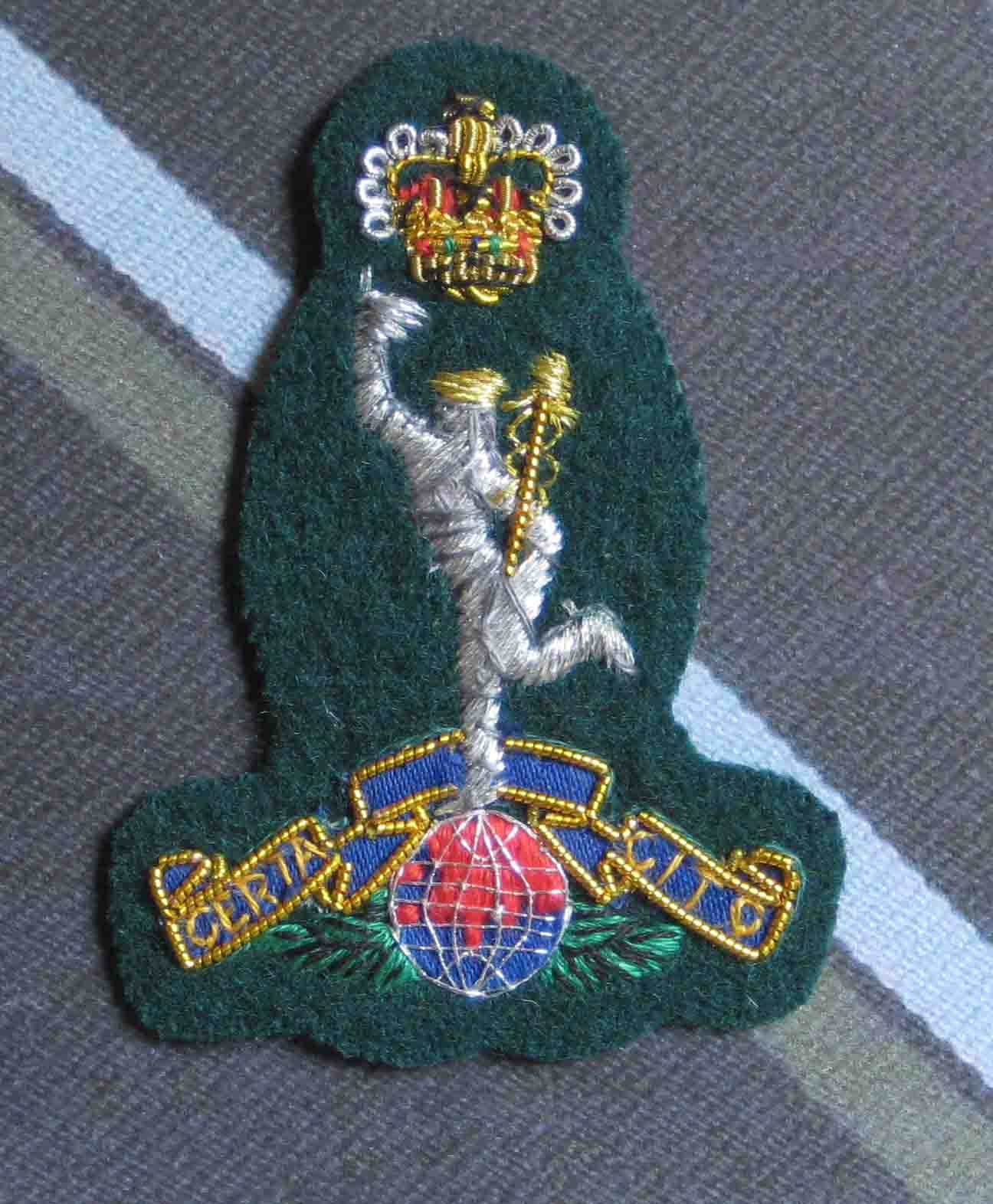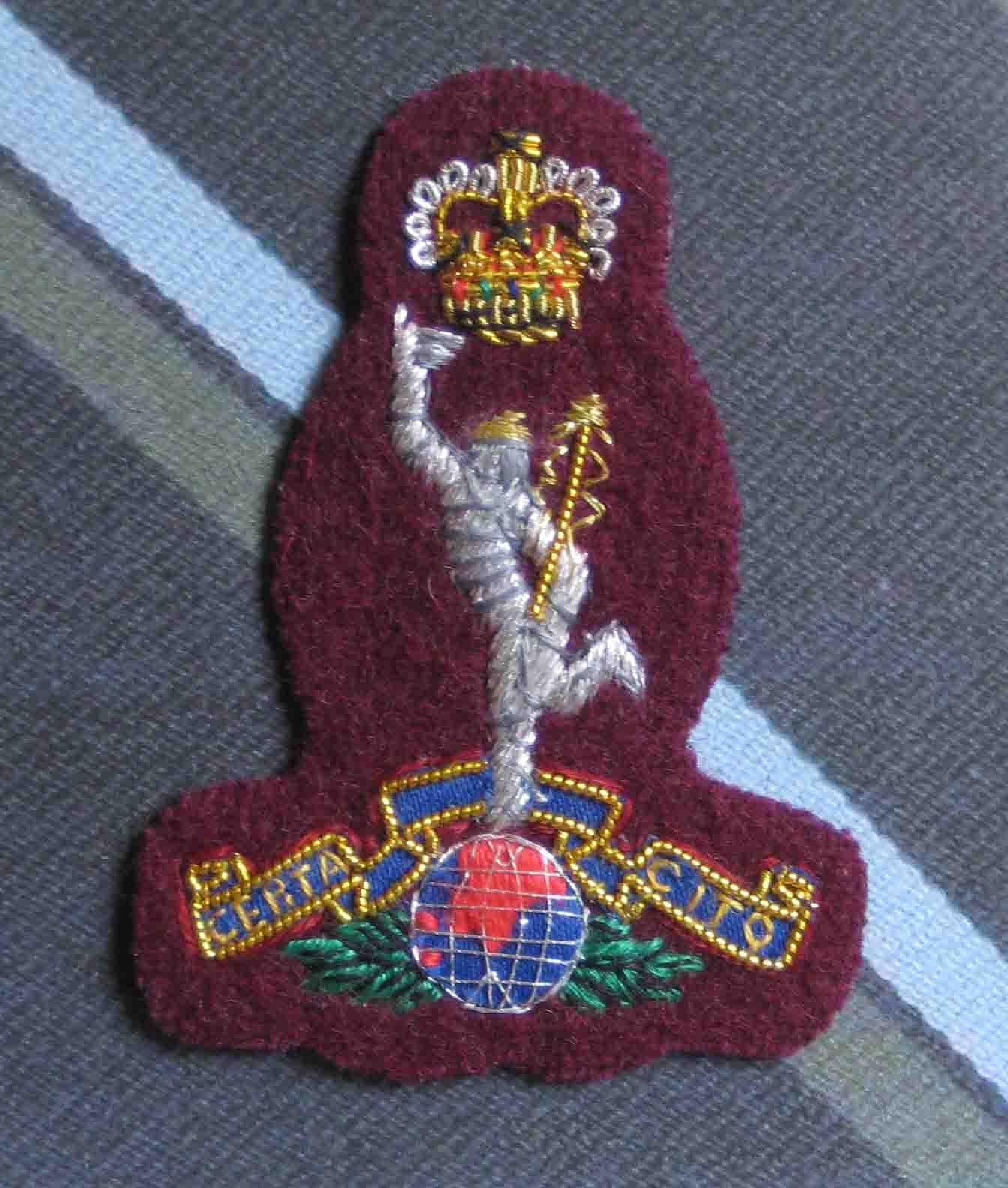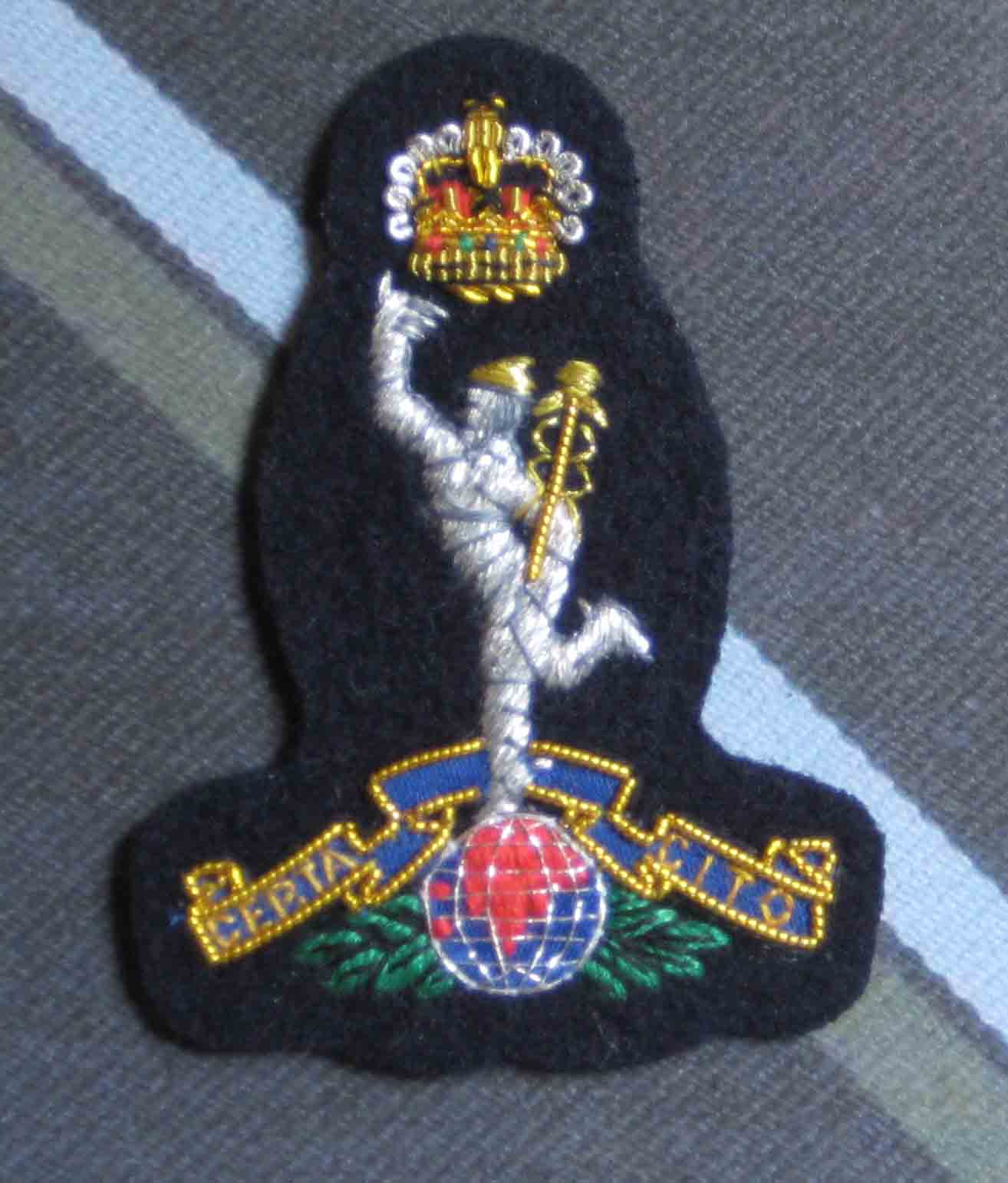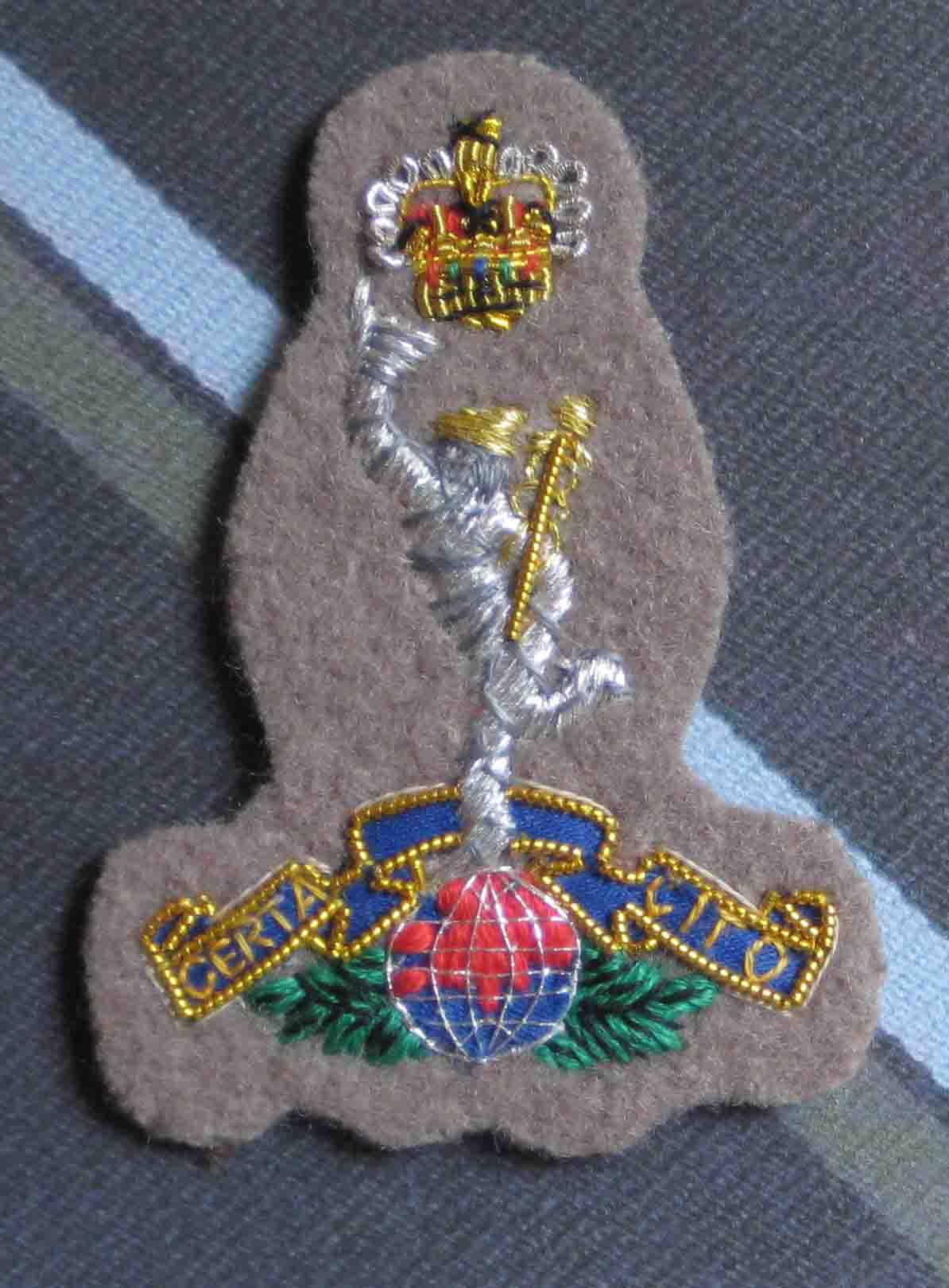 The four wire woven badges illustrated above were designed by Major I. Seraph, Royal Signals, specifically for Officers of the various Royal Corps of Signals units with 18(UKSF) Signal Regiment. This was promulgated to update the series of older style badges that had been in use for many years.
As with the previous bullion/wire woven badges the coloured backing of the badges represented the different arms of service the wearer was with, as indeed did the colour of beret it was worn on. The main change in design which can be noticed on these badges is the colour of the globe. This was predominantly black and white in the past.
Green for members of Signal Squadrons attached to Royal Marine units such as the SBS Signal Squadron.
Sand coloured for members of Signal Squadrons attached to Special Air Service units such as 264 Signal Squadron.
Dark Blue for, in this particular case, members of 18 Signal Regiment.
Maroon coloured for members of 216 Parachute Signal Squadron who are part of 16 Air Assault Brigade.
I am indebted to the Royal Signals Museum, Blandford Camp, Dorset, for allowing me to display these badges at this time.