ROYAL CORPS OF SIGNALS
OFFICER'S PATTERN, GILT & SILVER PLATE
1921 - 1946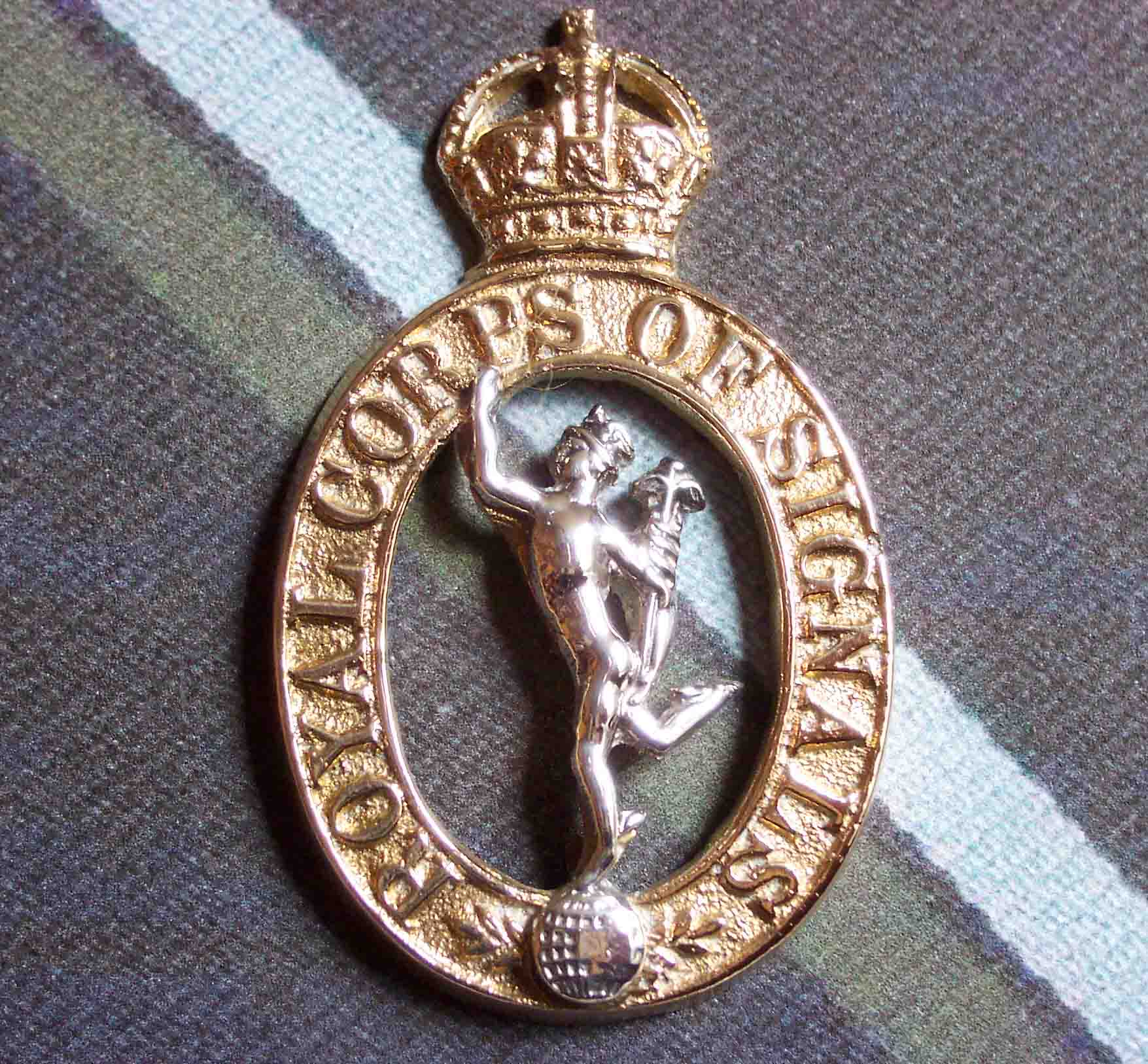 This is one of the two Officers pattern cap badges as approved under the sealed pattern dated 24th March 1921. In this case it is made of Gilt and Silver Plate. The other Officers version under sealed pattern 24th March 1921 was for a Bronze pattern of this badge.
The wearing of the two designs of Officer cap badges is given in order of usage in the service and also shows the various types of Headdress in which the badge was worn :- Officer pattern, bronze, for wear with Service Dress and SD Cap.
Officers pattern, in gilt and silver metal. for wear with Forage cap (blue) as part of Undress uniform authorised by Dress Regulation 1900 and 1934, when the Frock, Serge and overall were worn. A smaller version of the above badge was worn as a pair on Officer's Mess kit dress as can be seen below.
The above cap badge was also worn in the unofficial Field Service Cap and in some cases a bullion version was also used which was made by the individual tailor who made the cap. This type of headdress was worn by Officers of the Corps and was dark blue with gold piping. This type of headdress was approved by the Corps Committee on 28th May 1937 but started to be worn in the early 1930's. An illustration of an Officer's FS Cap can be seen elsewhere in this site.