ROYAL CORPS OF SIGNALS
32 (SCOTTISH) SIGNAL REGIMENT (V)
BRASS, COPPER & WHITE METAL
GLENGARRY BADGE
CIRCA 1988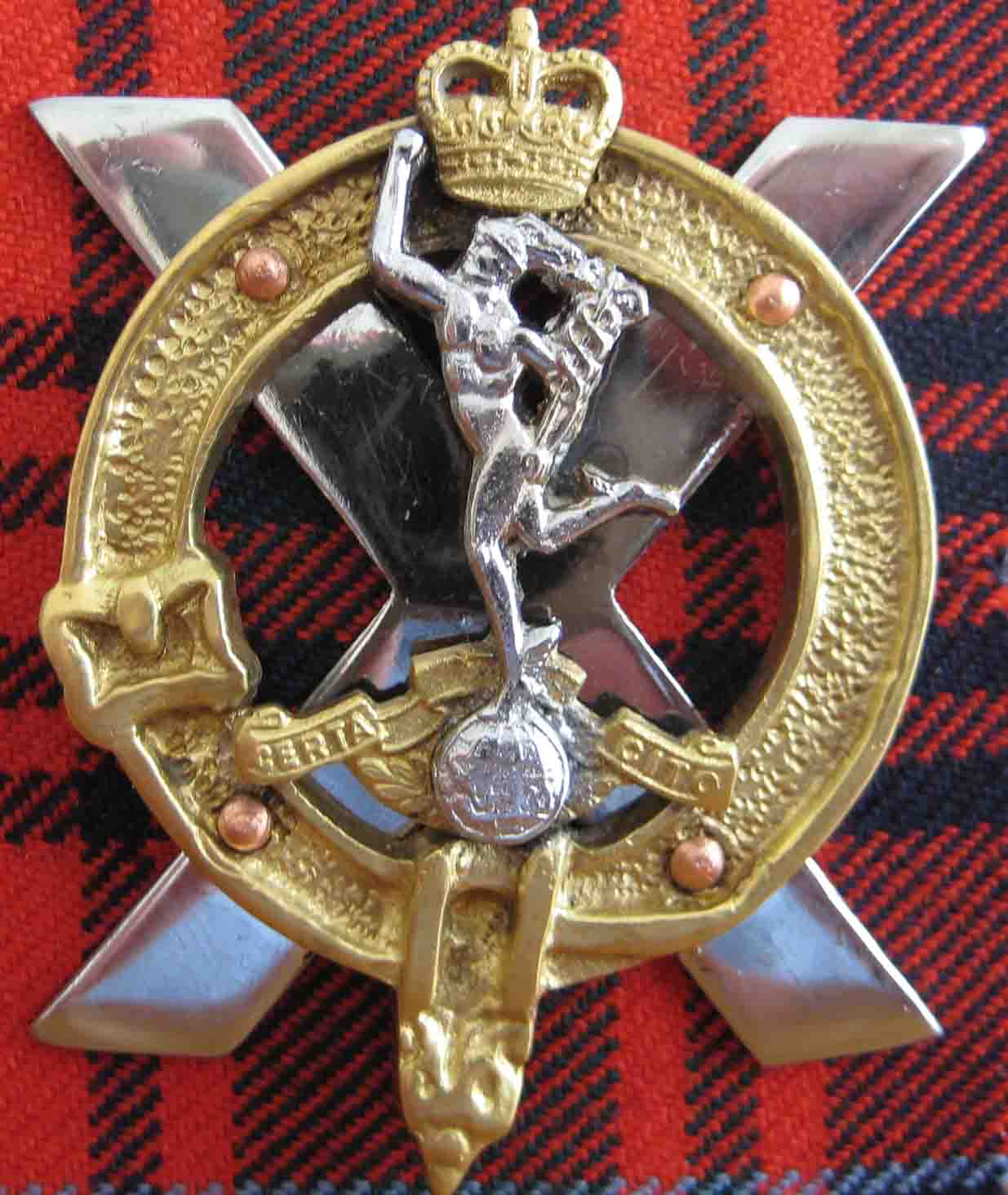 As I have mentioned in other parts of this site I am indebted to Ewan Cameron Adjutant of the Regiment 1981/82 and John Pinkerton Officer Commanding 69 (NIH) Signal Squadron 1979/85.
Both the above gentlemen have advised me that there was no Saltire (St Andrews Cross) behind the buckled garter and "Jimmy" in their time and indeed I have shown a photo of Ewen's Glengarry badge with an Imperial Tudor Crown during his time with the Regiment and not the St. Edwards Crown that should have been worn at the time. With no Saltire.
The above illustration shows one of the very first brass badges the Regiment commissioned from their own stock of badges with the Saltire affixed with four copper pins to the buckled garter. This was not a repair but a genuine case of using the badges that were available at the time to do the job.
All the other Regimental Glengarry badges I display in this site were commissioned in their own right and have no fixing points visible. This particular exercise I am advised, took place in approximately 1988.