ROYAL CORPS OF SIGNALS
32 (SCOTTISH) SIGNAL REGIMENT (VOLUNTEERS).
OFFICERS PATTERN, BULLION.
1967 - UNKNOWN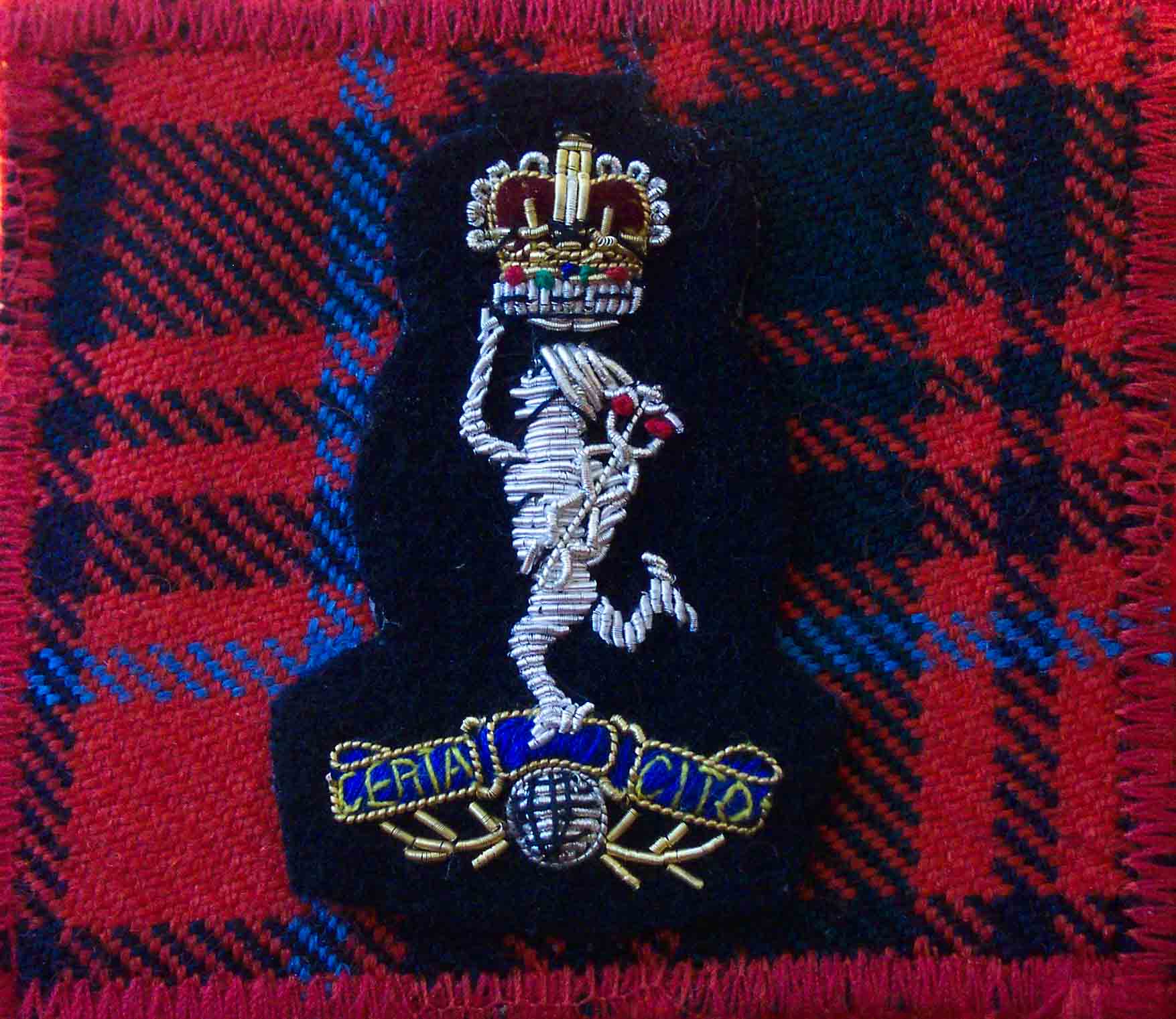 Officers of the Regiment wear a Royal Corps of Signals bullion cap badge sewn onto a two and a half inch square of No 1 Grant Tartan which is attached to a Queen's Own Highlanders pattern Glengarry.
The tuft on the Officer's Glengarry is blue apposed to the other ranks tuft which is red. Tuft is the term used in Dress Regulations for the Army, 1934, for the coloured embellishment on the top of the crown of the Glengarry.
Due to restructuring of the TA in 2009. 32 Signals Regiment (V) lost the prefix (Scottish) as a number of non Scottish units became part of their command.