ROYAL CORPS OF SIGNALS
32 (SCOTTISH) SIGNAL REGIMENT (VOLUNTEERS).
OTHER RANKS, ANODISED.
1967 – CURRENT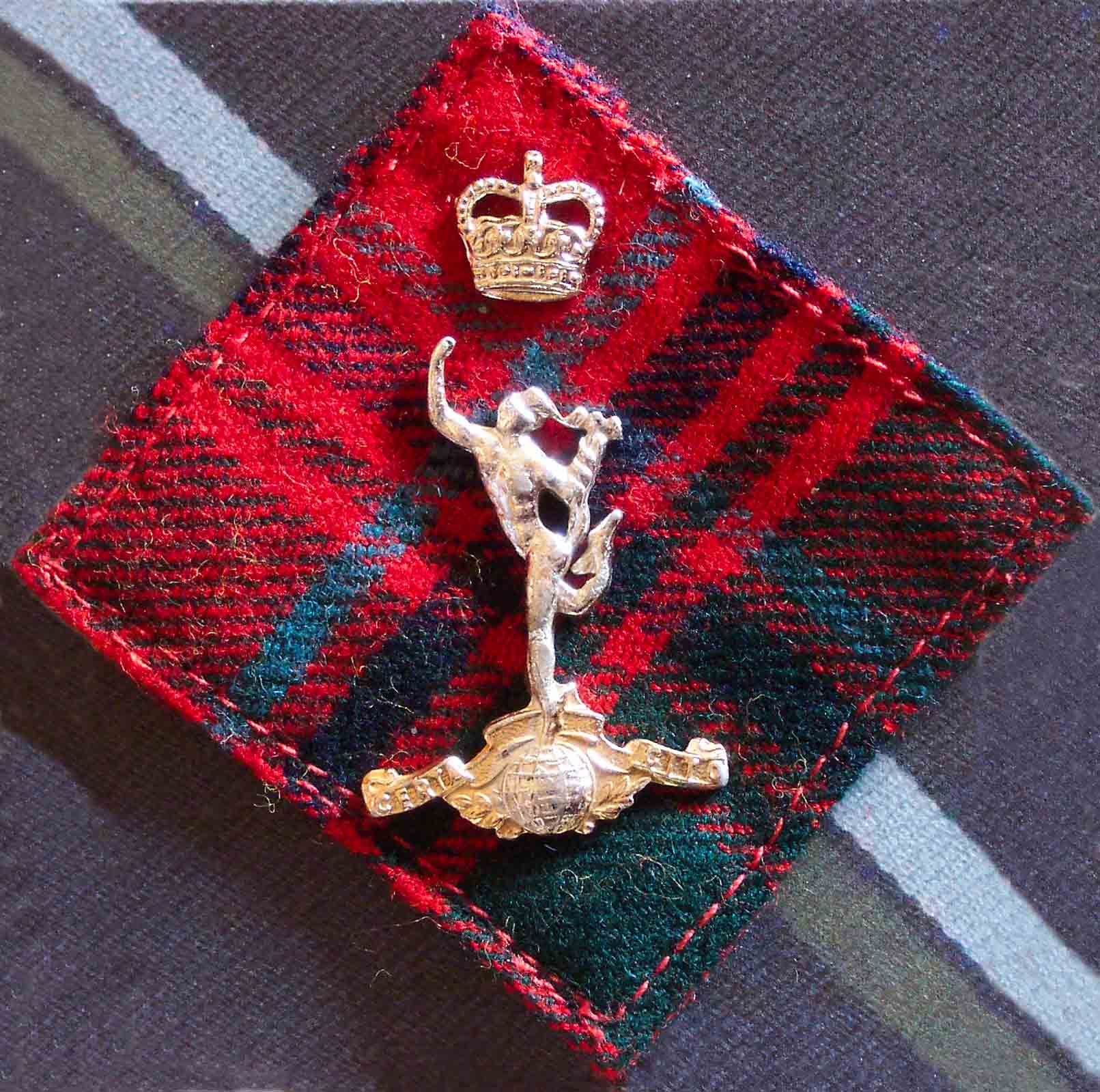 This is the badge worn by other ranks of the Regiment on their issued blue beret and for some squadrons Tam O'Shanter. It consists of the Corps badge mounted upon a square of the Red Grant No.1 Tartan.
The wearing of the Grant Tartan by 32 (Scottish) Signal Regiment was approved by Lord Strathspey, as Chief of the Name and Clan of Grant, and authorised by the Corps Committee at a meeting held on 2nd November 1967.
An interesting point to note is that this Regiment wears a Glengarry of which the tuft at the top is red for all ranks below Staff Sergeant and blue for higher ranks.
Owing to the restructuring of the TA in 2009. 32 Signal Regiment (V) lost the prefix (Scottish) as a number of non Scottish units became part of their command