ROYAL CORPS OF SIGNALS
32 (SCOTTISH) SIGNAL REGIMENT (VOLUNTEERS).
PIPERS PLAID BROOCH. 1967 – CURRENT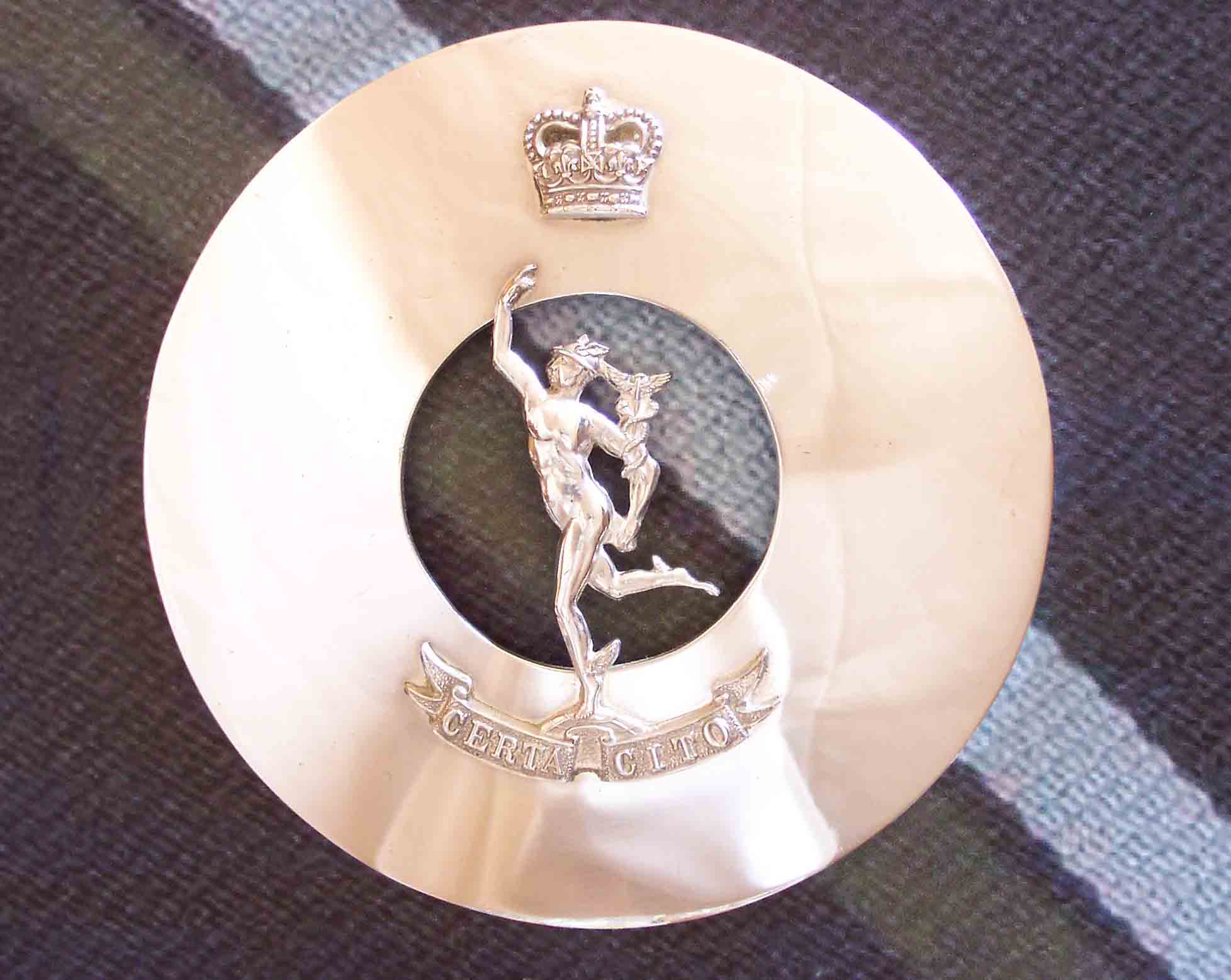 This Plaid Brooch is worn by the Pipe Major and Pipers of the regiment on the left shoulder when wearing full ceremonial dress. The Plaid meaning "Piece of woollen cloth with tartan or chequered pattern" is the Grant tartan.
The wearing of the Grant tartan by the regiment was approved by Lord Strathspey, as the then Chief of the Name and Clan of Grant, and was authorised by the Corps Committee at a meeting held on 2nd November 1967.
Owing to the restructuring of the TA in 2009. 32 Signal Regiment (V) lost the (Scottish) prefix as a number of non Scottish units became part of their command structure.